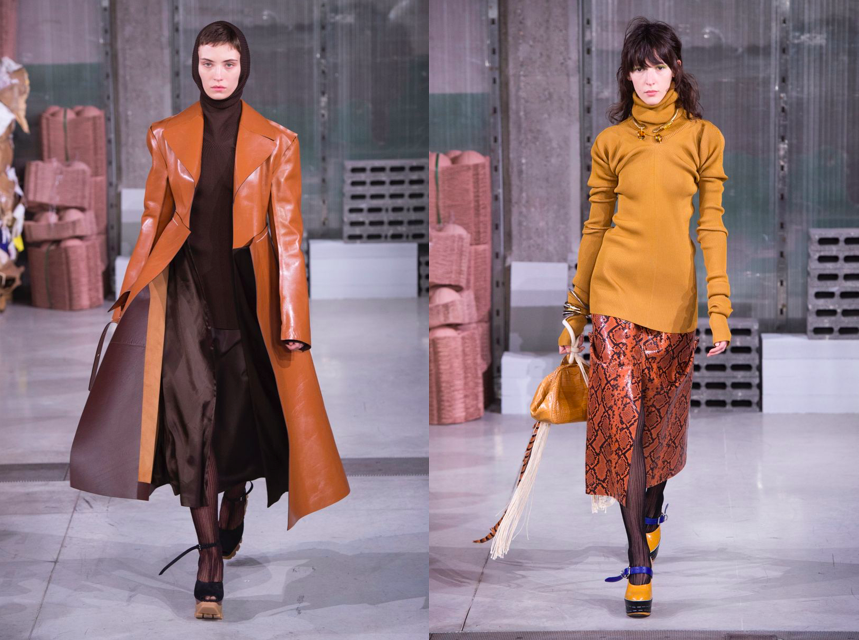 Franceso Risso embraces individuality like no other at Marni. Here, at the the most conceptual, Milan-based brand next to Prada, he distorts volumes, combines the most unlikely objects, such as, peacock feathers as earrings and brand-apt like felted coats made from compressed, recycled textiles. Marni is fun and it clearly shows the trend word does not exist immensely talented Risso. 
I sort have grown to love Marni over then years of writing and reviewing. Everything about this collection, from the heavy dose of bold colours and stylishly cumbersome totes to the bubble-like pumps and 30s-isnpired dresses made, or rather classed, from contrasting materials.
Undoubtedly, it's Milan fashion week's dessert.