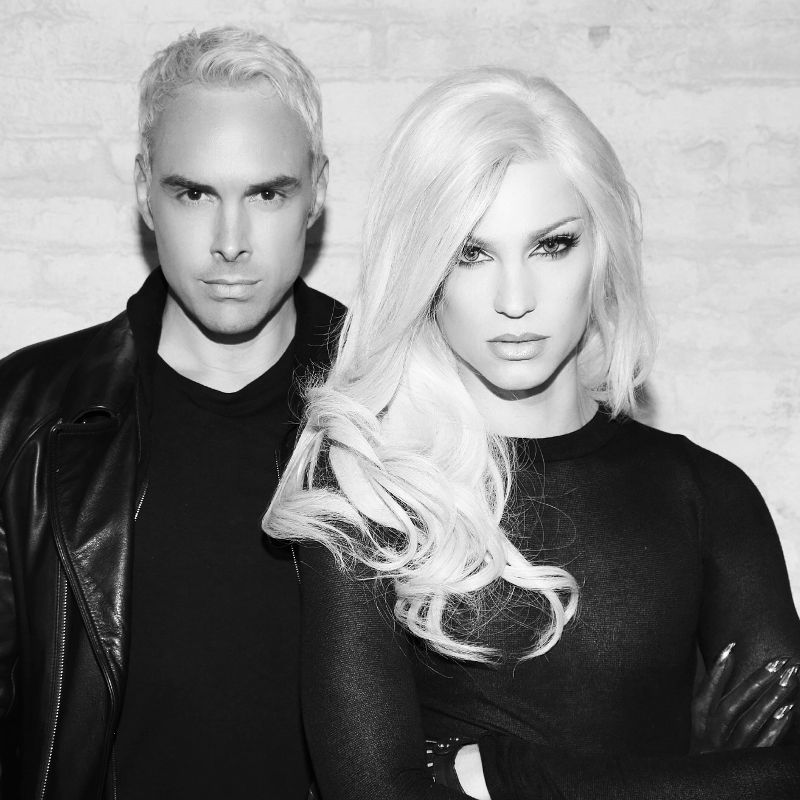 Headshot © Craig Giambrone
Names: Phillipe and David Blond
Location: New York City
Occupation: Head Designers & Creative Directors, The Blonds 
CT: Phillipe, David – how long have you been together and how did you meet?
David: Phillipe and I have been together for 17 years. We met one night out in New York City, and had an immediate and intense connection.
CT: How do you both contribute to the creative partnership?
David: Technically, Phillipe plays the role of Head Designer for The Blonds and I am the Creative Director. But after working together for so long, it all blends together!
CT: You recently shown your Spring Summer 2018 collection on the runway over New York Fashion Week, tell me more about the collection? What was your inspiration for the Spring Summer 2018 collection?
Phillipe: This season we decided to celebrate some of the artists that have inspired us most. There were references of artists throughout the collection, ranging from Elvis to 2Pac.
The collection also took on a sort of tropical feel, thus creating what we like to call a Platinum Paradise.
CT: Two creatives, how do you both come up with information and then work it into the collection?
David: We scour the internet, we go to museums, we especially love watching films to gain inspiration. This season we listened to a lot of music, read into the lyrics and took the message to heart when thinking about this collection.
CT: Who would you most like to dress and why?
Phillipe: Lately, I have been hugely inspired by Lana Del Rey. She is such an incredible story teller and has such amazing individual style.
CT: How do you think social media helps build a brand in the current market?
David: It is all about social media! Advertising seems to be so much less impactful now. It gets the brand's message across with the story it wants to tell but it does not engage the consumer like social media does.  We love interacting with fans of the brand on social media.
CT: Would you ever consider moving your brand and business into a see now buy now capacity? What is your thoughts on see now buy now?
David: Our business is based on custom orders currently, but it would be interesting to experiment with see now buy now in the future with a company like H&M or Target!
CT: Who is the brands muse?
Both: Our clients! We don't have one particular muse!
CT: What is next for the business? Any plans to collaborate with brands in the future?
Phillipe: We are already looking forward to next season and have some incredible things in the works!
David: We do have some amazing things coming up, so keep your eyes peeled!
---
Check out our favourite looks from The Blonds' Spring Summer 2018 collection.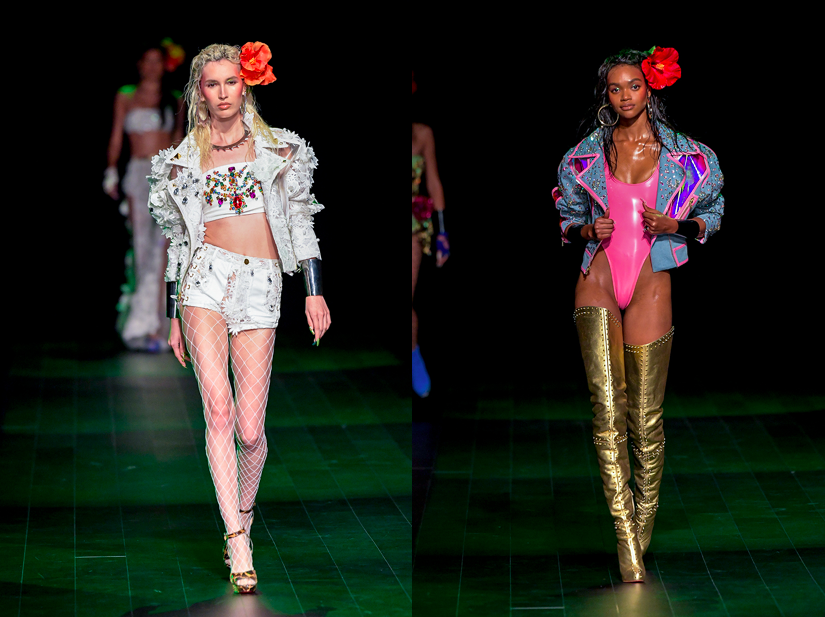 Check more out on: www.theblonds.nyc