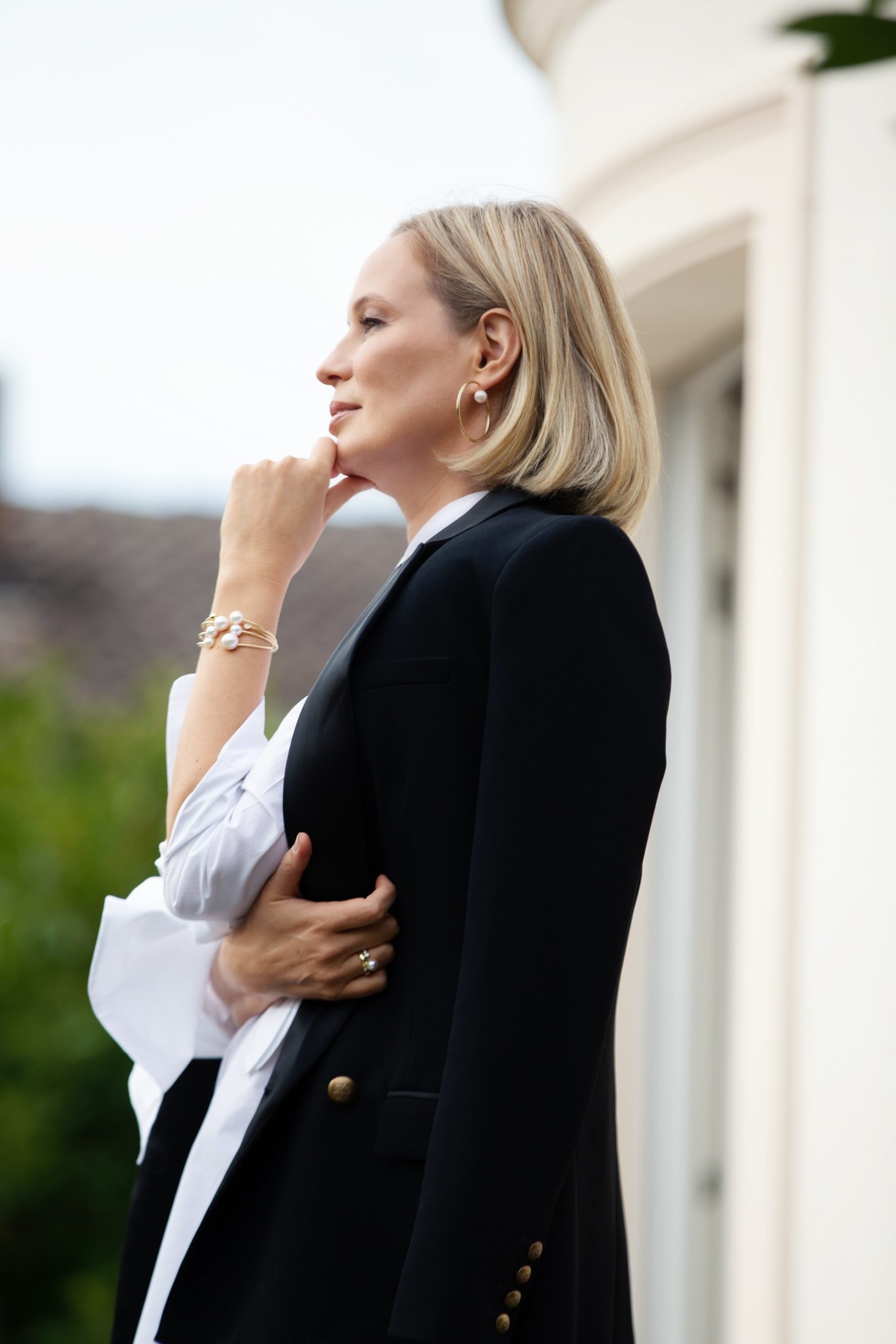 Yana Nesper, businesswoman and mother of two, is the person behind the jewellery brand of the same name. The namesake designer has been designing her own pearl jewellery collection under the YANA NESPER label since 2010, combining the pearl experience of the company founded in 1970 with a modern lifestyle philosophy. We caught up with Yana to discuss business, design process and just how COVID-19 has re-shaped her business.
CT: Great to meet you, for those readers who do not know about your brand, please tell us a little more about your business?
YN: Nesper Cultured Pearls was founded in 1970 in Germany. Today, the company is one of the most well known pearl importers in Europe, and my husband Frank and I run the family business. In 2010, we created the company Yana Nesper to combine our expertise in pearls with contemporary design. Since then, our brand has celebrated the unconventional beauty, natural elegance, and modern interpretation of pearl jewelry.
CT: How would you describe your brand in three words?
YN: Design, elegance, and transformability
CT: What is the inspiration behind your latest collection?
YN: The Balthasar Collection was created just before Christmas and was named after one of the Three Wise Men. This collection presents precious jewelry in a design that is trendy and cool. The high-contrast composition is what makes our Balthasar collection so special. Each piece is carefully crafted with a well-balanced combination of shimmering South Sea pearls and causal link chains in 18K yellow gold. The Balthasar collection received the "Excellent Product Design" award at the German Design Awards.
CT: Explain your design process?
YN: My inspiration comes from different sources.
First, there are the pearls by themselves. We work with a vibrant variety of colors, shapes and sizes. I love combining different types of pearls with white, yellow, rose, or black gold. Many of our designs also contain diamonds. The round shape of the pearls is a foundation for the harmonic and feminine shapes of the jewellery.
Secondly, I love fashion. I read and follow many fashion magazines, blogs, and stylish individuals to better understand current trends and the spirit of the time.
CT: How would you explain your brand ethos and aesthetic?
YN: Yana Nesper embodies minimalism, high quality, luxurious understatements, and striking design. The natural elegance of the finest genuine pearls is my guideline and the essence of all of my collections.
CT: Do you have a favourite piece of your collection and if so, why that piece?
YN: At the moment my favourite piece is my yoga pendant, The Middle. Inspired by a meditating person in the lotus position, the necklace incorporates a horizontal eight,
which stands for infinity, and a heart shape, which represents our energy centre. The design is completed with a spotless South Sea Pearl, which symbolizes our mind.
I have been practising yoga for over ten years. The Middle highlights the physical strength, mental strength, and flexibility that coincides with this Far Eastern tradition.
CT: What can we expect for 2021 from your brand?
YN: We are very excited about the launch of our brand in the US market. For the first time we will participate in the Couture Show in Las Vegas. Another big step will be working on our showroom in Shanghai and participating in the EXPO there in November.
CT: Any advice for your younger self?
YN: Keep playing, laughing, and having fun. Don't get too serious!
CT: Are you listening to any podcasts at the moment?
YN: No, I am a very visual person. I only recently discovered podcasts!
CT: What makes a designer / founder switch off?
YN: Since my childhood, I have always loved playing piano. I just sit down and play the melodies that come to my mind, starting first with a simple melody and then adding more and more musical "decoration."
CT: How has covid-19 re-shaped your business?
YN: There was a switch to more meaningful jewellery. My new yoga pendant The Middle was a result of COVID anxiety and destabilisation. Besides that, I put a lot of energy and passion into my collaboration with Pink Ribbon and the charity collection I created for them.
CT: What do you think the epitome of luxury is?
YN: We work in the luxury industry and we deal with very precious and rare materials every day. However, for me real luxury is ageing. A few weeks ago I lost a 32 year old friend to breast cancer. Real luxury is dignified and healthy ageing together with the love of your life.
Discover Yana Nesper www.yana-nesper.de/