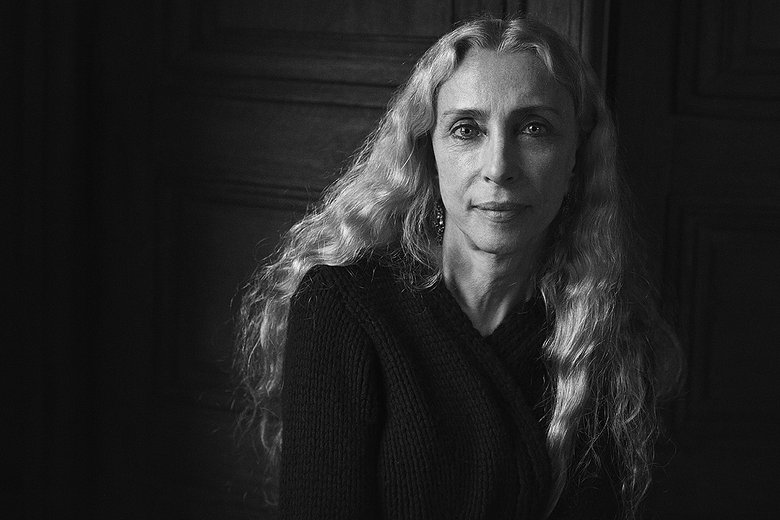 Franca Sozzani, the editor-in-chief of Italian Vogue, has died after a year-long illness. While she might not have been a global household name like her US counterpart and friend Anna Wintour, she was undoubtedly a giant of Italian fashion. Check out below words from Anna Wintour via Vogue
Franca and I began our careers as editors in chief at around the same time, but that didn't automatically admit us to some exclusive club where all Vogue editors are BFFs; in fact, I think for the first few years we just circled each other, quietly.
Gradually, however, show by show and season by season, Franca and I found ourselves falling into a friendship that I am so happy and honored to say sustained itself for 30 years. That's one thing that Franca taught me about friendship: Sometimes, you really have to earn it.
In private, Franca was warm, clever, funny, and someone who could give the Sphinx a run for its money when it comes to keeping a confidence. She was also the hardest-working person I have known, and with an envy-inducing ease with multitasking. She made everything she worked on appear effortless, regardless of whether it was an event for several hundred; a whirlwind trip to Africa to support the continent's emerging designers; or the creation of yet another newsworthy, provocative, and utterly spellbinding issue of Italian Vogue.
Very recently Franca was the subject of a documentary directed by her son, Francesco Carrozzini: Franca: Chaos and Creation. Being the star of a filmmade by your son can't have been effortless or easy. During the course of filming, I am told there were some strong disagreements about the direction the movie was taking. Yet the results are both enchanting and insightful. After all, how could it not be, given Francesco is every bit his mother's son: two intelligent, cultured, charming, don't-ever-play-by-the-rule-book characters who brought so much of themselves to this movie. Francesco perfectly captures her drive and determination, her fearlessness, her beauty, her wild imagination, and her totally original way of fusing social issues with fashion. He always understood that she was no ordinary mother. But then, Franca was also no ordinary friend.
After she became ill, I began visiting her at her home in Milan. Her mind and spirit were undiminished as we discussed every topic under the sun, from the fall of Matteo Renzi, to her amazing work with women in Ghana, to our children's miraculous love affair. . . . We flew together to London, where Franca received an honor at the Fashion Awards. She was on oxygen but determined to be there in person, and she willed herself onstage, giving the most charming and humble speech and thanking the English for opening the door to her creative spirit when she lived there as a young woman. Personally, I feel that door was always ajar.
The following day we went to Paris on the Eurostar to see Karl Lagerfeld's magical Chanel Métiers d'Art show at the Ritz. "I want to be there to support Karl," she said simply. Yes, she supported and adored Karl, but over the years she had championed so many artists, actors, writers, photographers—some famous, most not—as well as social causes and issues of social justice that she cared so passionately about. Her fierce and unwavering support will never be forgotten.
The next time I saw Franca was over a foggy weekend in Milan. She lay in a hospital bed, fragile as a feather, reminiscing about her parents' great love affair, how her father would come home for lunch without fail every day and how her mother would be up at dawn to read all the newspapers, marking in red any articles of particular interest, before arranging them neatly by his seat at the breakfast table. I was wearing a little watch Franca had given me, and I promised to pass it along one day, in celebration of our friendship, should Francesco be blessed with a daughter. How lucky that little girl will be to watch her father's loving film about her truly remarkable grandmother.