YOU HAVE DONE IT AGAIN, SIMON PORT JACQUEMUS
Posted on by Cameron Tewson
After weeks of digital presentations, I can only imagine the Jacquemus spring-summer 2021 show was truly a heart-warming sight if you were there in person. With an audience of 100 guests – mainly French press, house friends and family of Simon Porte Jacquemus – were ferried to a gently rolling wheat field near the French Vexin Regional National Park, about an hour outside Paris. After hundreds of Instagram posts, you surely know what the venue looked like. It was a visual dream, a bit like a more sober sister of last year's lavender field fantasy. Before the lockdown hit France, the designer had been in touch with the dancer Alexander Ekman.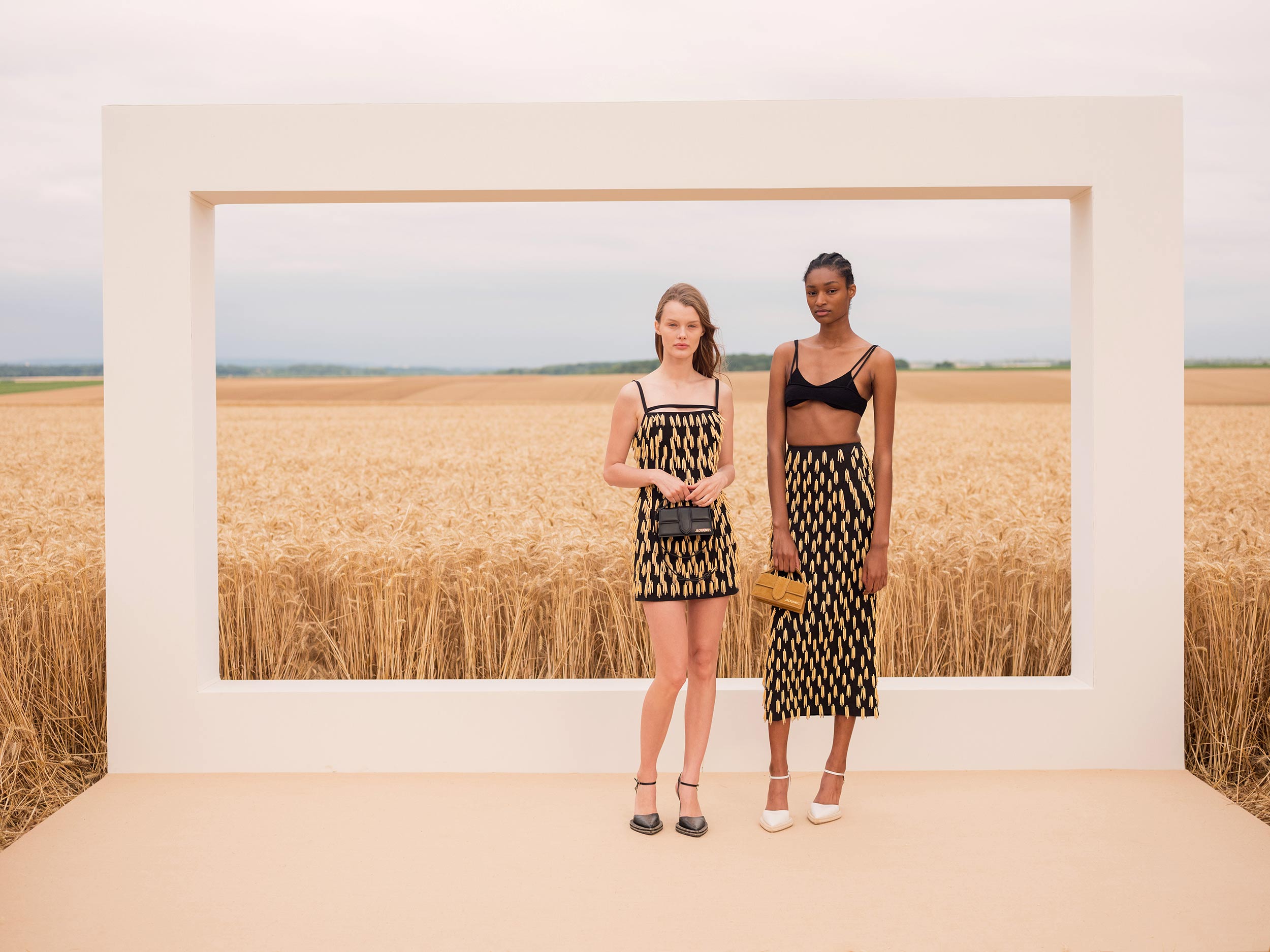 During a pre-show interview, Jacquemus said he wanted his collection to talk of love and celebration, "like a simple country wedding or a harvest festival." Ultimately, he named the collection "L'Amour," a declaration of love for his team and updated it with Provençal references such as hand-made ceramics, grandmother's tablecloth and berry picking (actual strawberries were inside Aaron Altaras' basket-bag).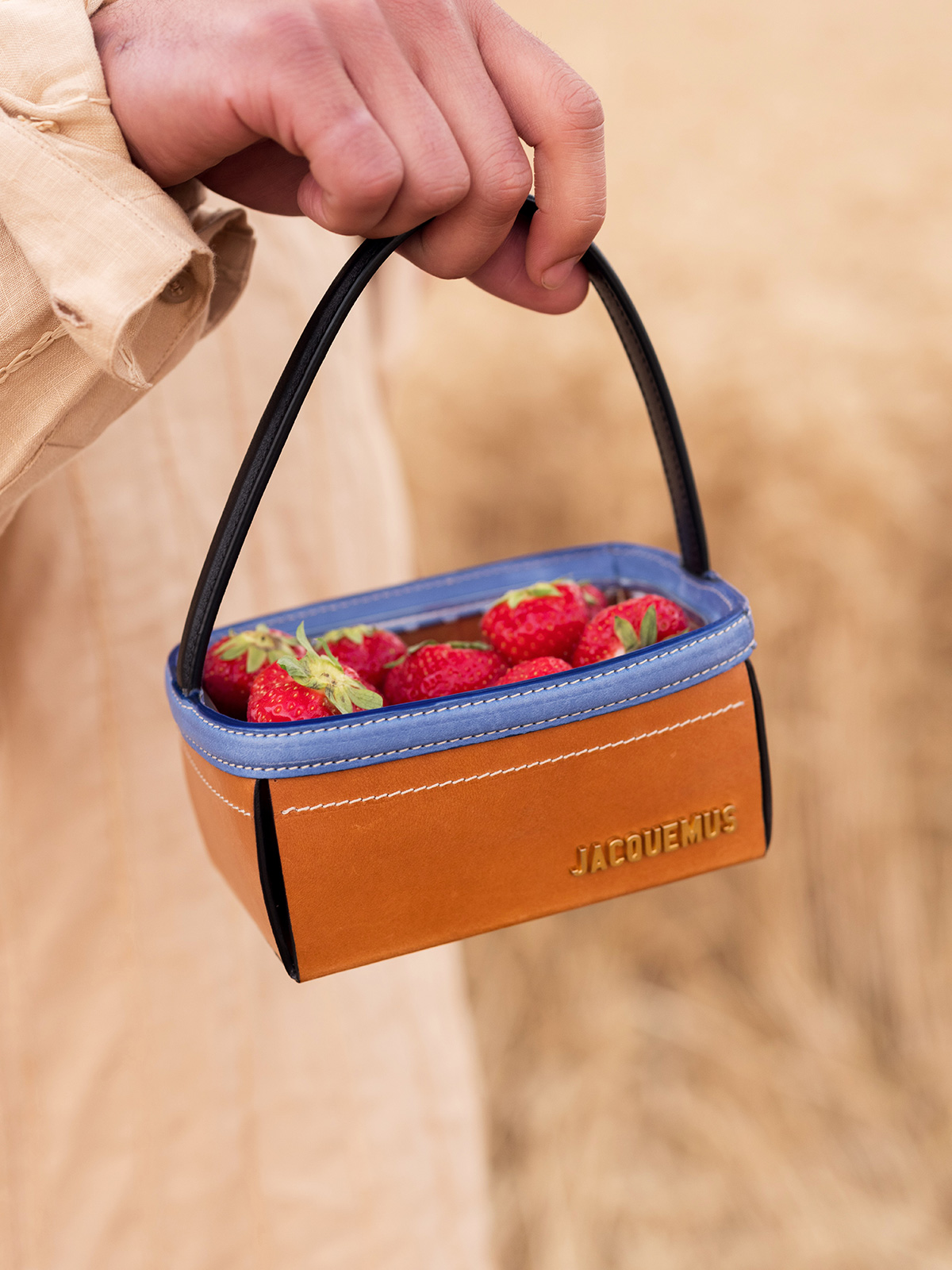 The collection itself was quintessentially Jacquemus: a variety of dresses that channel the Southern French girl, made in all sizes; for boys, Picasso-meet-Miro motifs and cut-out hearts on over-sized tailoring. A toned, sun-washed palette of clay and ecru looked summer-perfect, although I must admit I love Jacquemus most when he's indulging in bolder colours. As usual, accessories are the sure best-sellers: fun earrings (a bar of Marseille soap!), leather accessories like a harness for a single plate, or the new Chiquito Noeud, a variation on the house bestseller. Last year, Simon dialled down to two shows per year, and this decision was definitely was a step in the right direction. It's not only a sustainable step, but it also allows the designer execute his vision to the fullest. And a live show is a live show, after all. "For me, the runway can't be a video. It's at the heart of what we do; it's not superficial. It's important to all of us to continue, just like a restaurant that reopens. It's like a movie of a summer day. It's our life." That's an inspiring dose of optimism for the uncertain times.