LA RIVIERA COLLECTION PROVES JACQUEMUS IS CONSISTENT WITH BRAND DNA
Posted on by Cameron Tewson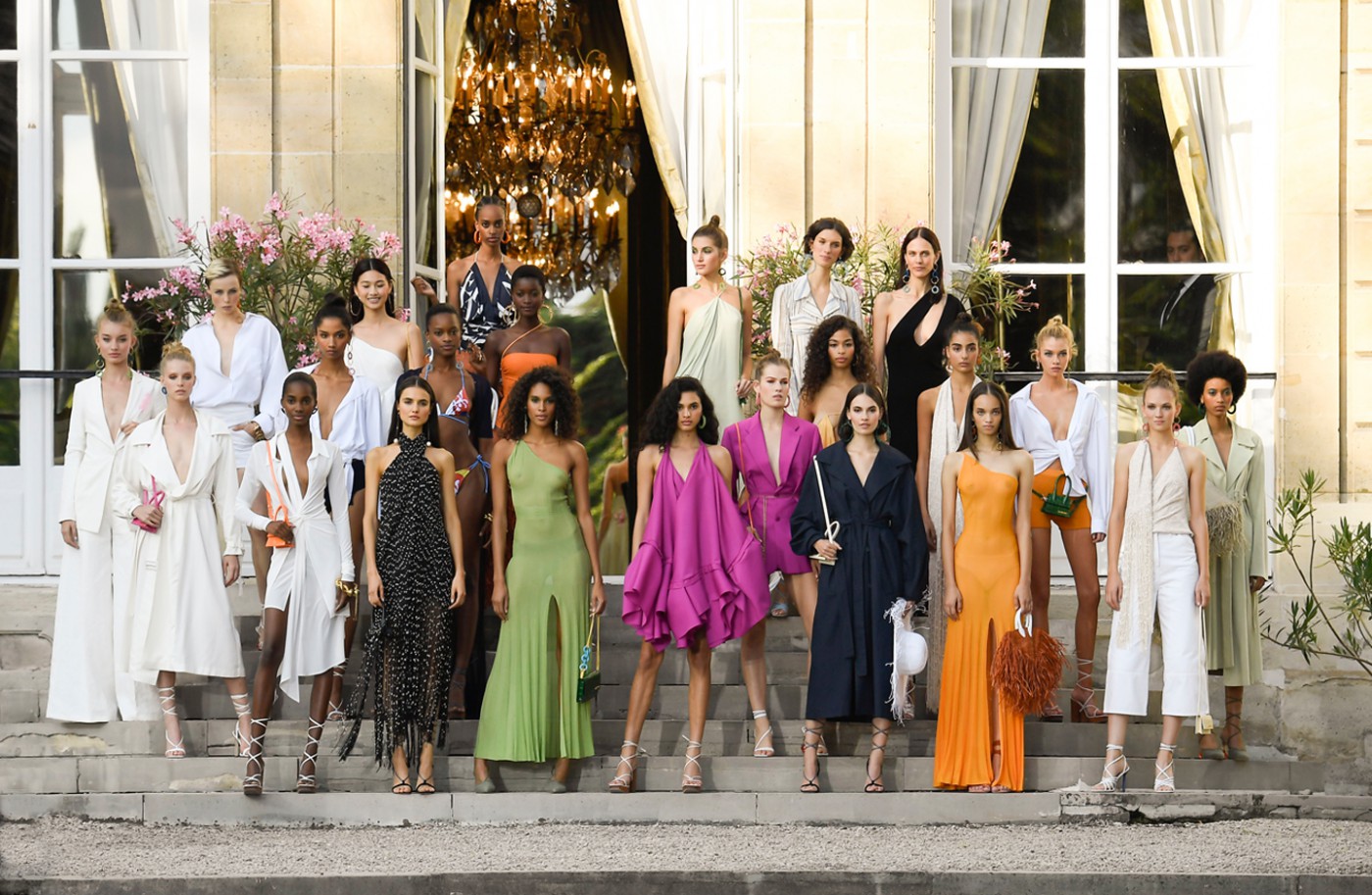 Simon Porte Jacquemus had great luck with the weather. If he presented his spring-summer 2019 collection just a few minutes later in the backyard of the Italian embassy in Paris, the grey clouds wouldn't have much mercy for La Riviera's colours and the very typically Jacquemus, beach-ready attitude. This season, it was a crossover of Simon's two fascinations: the French seaside (which is a classic theme reoccurring in his line-ups) and the Italian seaside (the new love he discovered this summer, as his Instagram feed suggests). It's clear that the designer adores passion and heat that comes from the Mediterranean way of summer dressing. Also, this collection again proves that Jacquemus is consistent with his style.
Light, knitted maxi dresses with sensual slits; eveningwear that looks so effortless that you wouldn't mind wearing it on the daily basis; leg exposing silhouettes and a number of cleavage revealing shirts. Of course, it's all far from anything vulgar – those clothes are carefree, and liberate the body. The newest additions? Instead of XXL straw hats, Jacquemus sent down the runway an enormous, orange basket bag that will be all over Instagram come summer. But there were also tiny-miny bags and shoes with heels that literally looked like earrings. Also, it's the debut season of Jacquemus' beachwear, which will be a sure best-seller when it hits the stores. In a way, it's a regular Jacquemus show, based on the signatures that this young designer has already managed to consolidate in his career. La Riviera is very close to his two previous collections: La Bomba and Le Souk, especially in case of clothes. Not that it's bad – it's the wardrobe you dream of every summer.
But I kind of miss the more daring Jacquemus, the one that was already on everybody's lips in the industry, but still wasn't mainstream hype.