NYC BUSINESSES BOARD UP WINDOWS AHEAD OF 2020 PRESIDENTIAL ELECTION
Posted on by Cameron Tewson
Manhattan business owners including Chanel and Levi's boarded up their storefronts with plywood on Friday afternoon — as the NYPD warned of potential unrest as the presidential election draws near.
Photo: Bergdorf Goodman, 754 5th Ave
Workers at retail shops in Soho, which were targeted by looters during unrest this summer, as well as shopkeepers near Washington Square Park were nailing up the wooden panels Friday afternoon.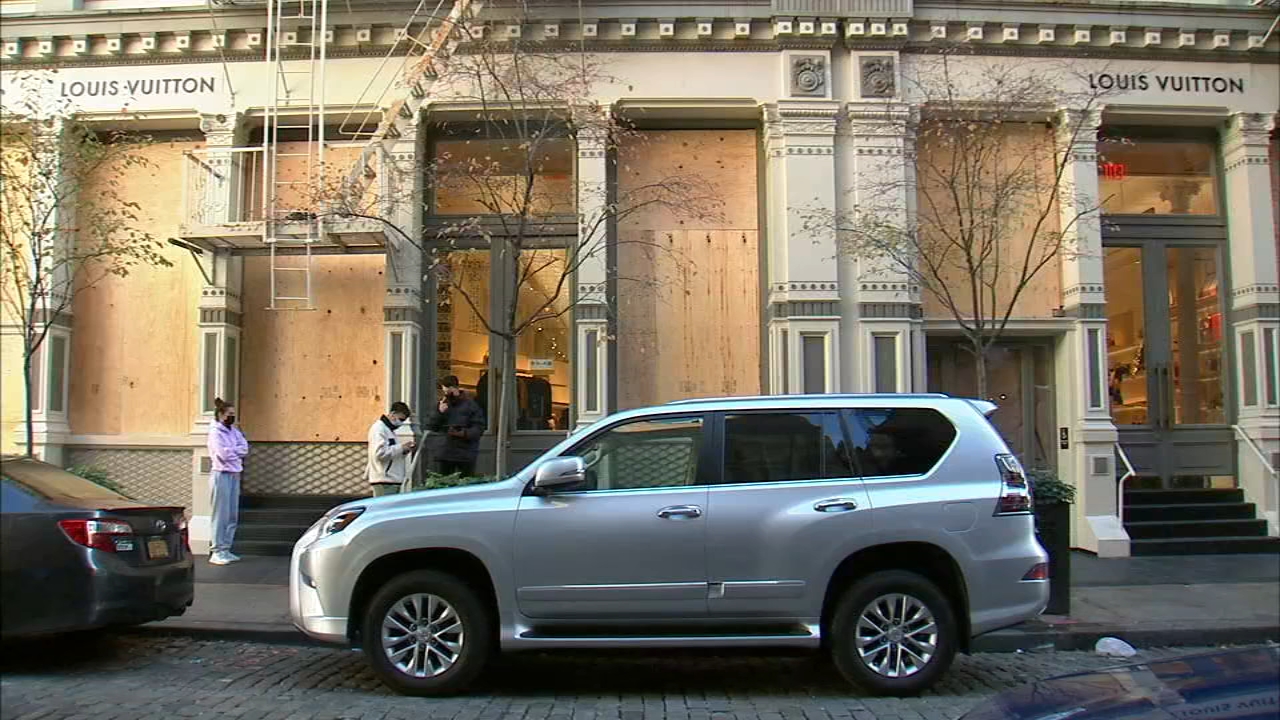 Photo: Louis Vuitton, 116 Greene Street
Polls have shown that Americans across the country are concerned about post-election violence. A JL Partners-Independent poll found that 72% of voters say they're concerned about post-election violence. A YouGov survey says 56% of voters expect such unrest after Nov. 3. And a group of scholars who wrote an op-ed for Politico earlier this month said their research shows that about one in three Americans who identify as Democrat or Republican believe violence could be justified to advance their party's political goals – a substantial increase over the last three years.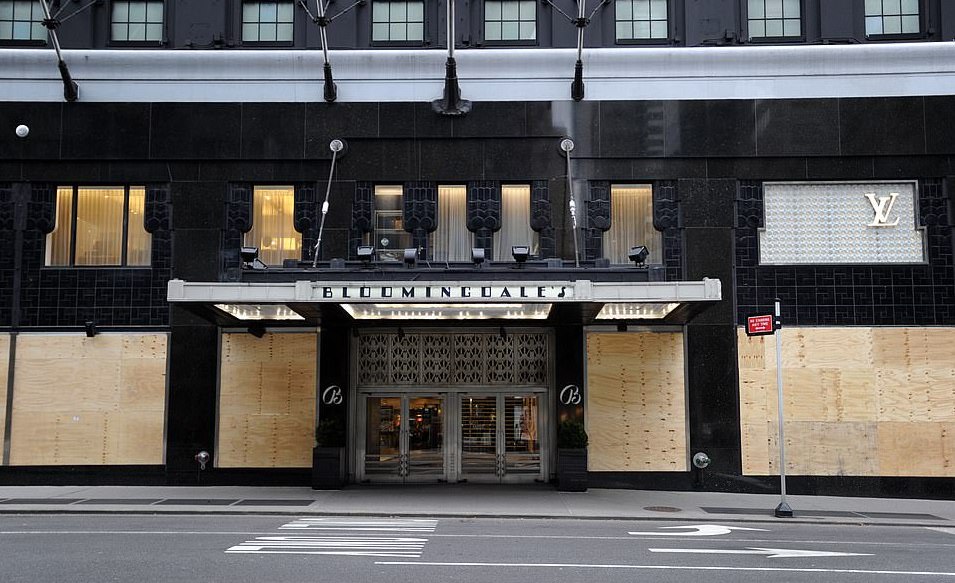 Photo: Bloomingdales, Third Avenue & 59th Street