SHOP: FIVE BOOKS TO GET YOUR HANDS ON THIS YEAR
Posted on by Cameron Tewson
Books and podcasts have never been so important during our tough times of quarantine. To set you up for all your reading needs, I've rounded up the top five books you can get your hands on from pre-orders to next day Amazon deliveries – shop the below!
Clothes… and the other things that by Alexandra Shulman, £14.99
In Clothes… and other things that matter Ex-Editor of British Vogue, Alexandra Shulman delves into her own life to look at the emotions, ambitions, expectations and meanings behind the way we dress. From the bra to the bikini, the trench coat to trainers, the slip dress to the suit, she explores their meaning in women's lives and how our wardrobes intersect with the larger world – the career ladder, motherhood, romance, sexual identity, ambition, failure, body image and celebrity.
Fashionopolis by Dana Thomas, £7.99
Today, one out of six people on earth work in fashion, churning out 100 billion garments a year. Yet 98 percent of them do not earn a living wage, and 2.1 billion tonnes of clothing is thrown away annually. Bestselling author and veteran journalist Dana Thomas has travelled the globe to find the answers about the clothing industry's exploitation of fellow humans and the environment has reached epic levels.
In Fashionopolis, she details the damage wrought by fashion's behemoths, and celebrates the visionaries – including activists, artisans, designers, and tech entrepreneurs – fighting for change.
GIRL by Kenya Hunt, £12.00
Black women have never been more visible or more publicly celebrated. But for every new milestone, every magazine cover, every box office record smashed, the reality of everyday life remains a complex, nuanced, contradiction-laden experience. In this book, award-winning journalist and American in London, Kenya Hunt threads razor sharp cultural observation through evocative and relatable stories.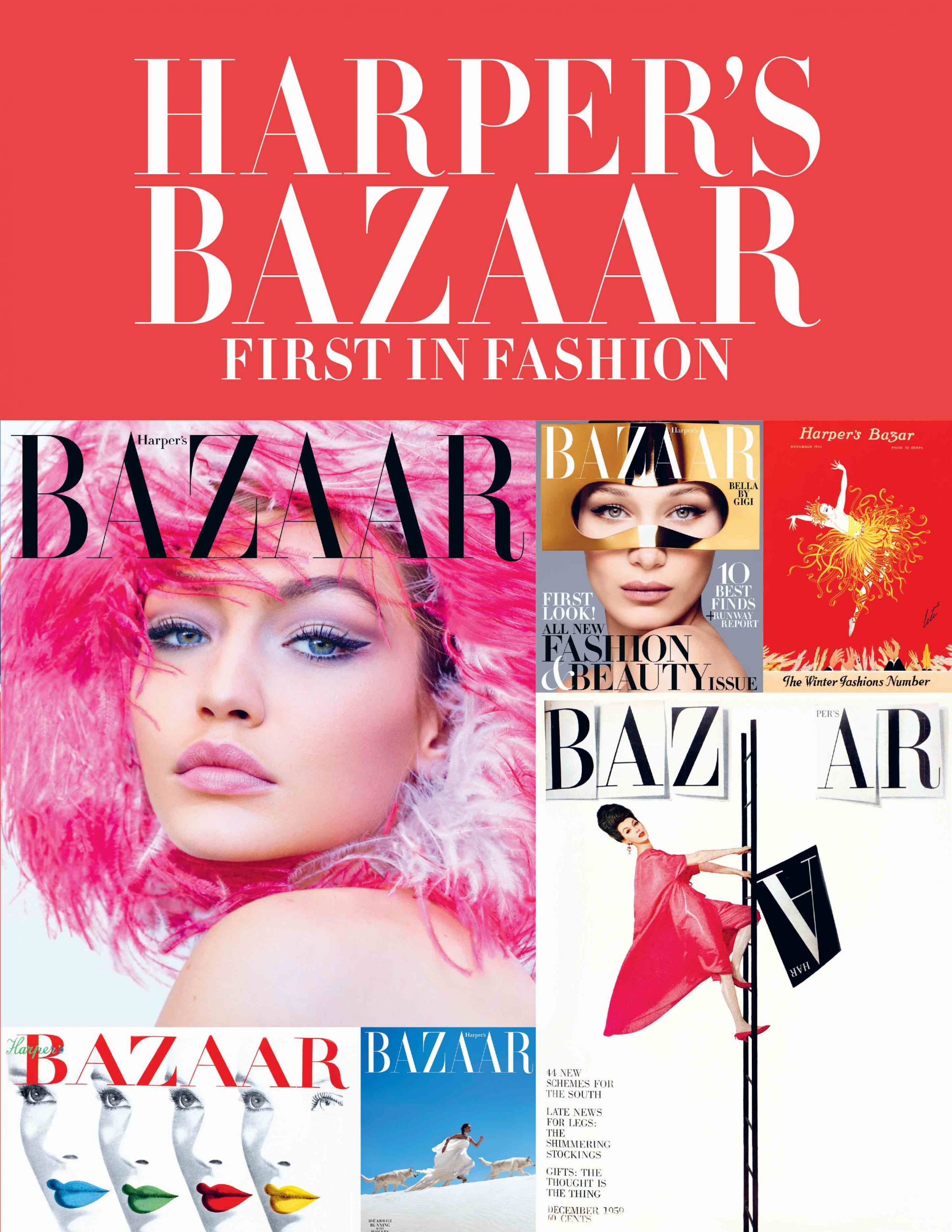 Harper's Bazaar: First in Fashion, $75.00
Harper's Bazaar has long been revered for its contributions to fashion, photography, and graphic design and has remained a cultural icon since 1867, showcasing the visions of legendary editors, photographers, and stylists – as well as works by notable literary writers and journalists.
Based on the exhibition at the Musée des Arts Décoratifs in Paris, this volume traces the magazine's story–from visionary founding editor, Mary Louise Booth, to Glenda Bailey, who has helmed the magazine for the last two decades and is known for commissioning dazzling visual features that frame fashion in the context of contemporary pop culture and aesthetics.
The Chiffon Trenches by Andre Leon Talley, From £10.00
The Chiffon Trenches offers a candid look at the who's who of the last fifty years of fashion in the eyes of former Creative Director, Andre Leon Talley. At once ruthless and empathetic, this engaging memoir tells with raw honesty the story of how André not only survived the brutal style landscape but thrived–despite racism, illicit rumours, and all the other challenges of this notoriously cutthroat industry–to become one of the most renowned voices and faces in fashion.
Did you see… the listing of down to earth podcasts to listen to? Check them out here!