Some years back when Nicole Miller was in Rwanda, she was busy working and helping to support women's coop groups – and never got to go on a safari. "So I guess I decided to make one for myself," she said, smiling, just before her presentation on the roof terrace of the Gramercy Park Hotel.
But her tropical safari has a twist. "I envisioned a city girl who goes on a safari but she's got it all wrong – wearing her light georgette dress with hiking boots or something."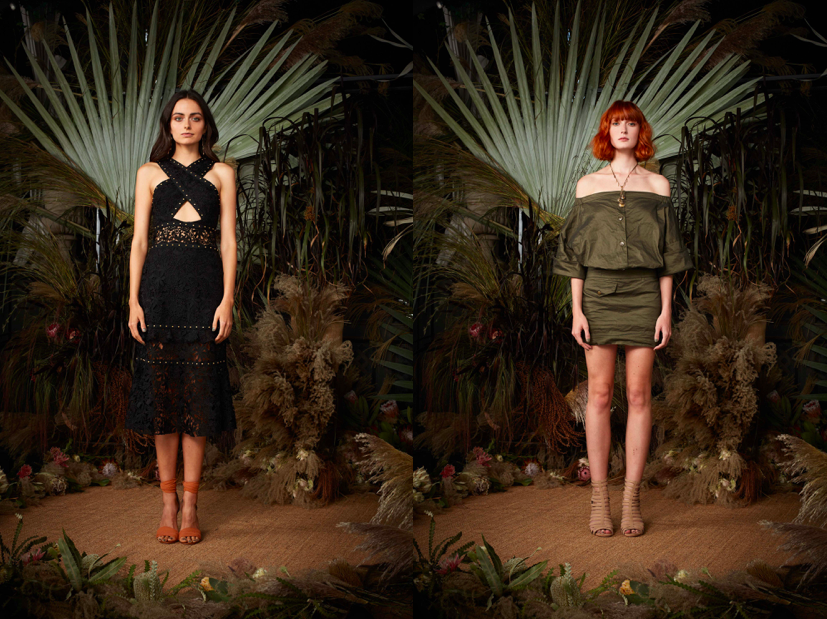 Of course, in Miller's world, getting it "wrong" is getting it very right, and all part of the fun. Her "Botswana-be" gals have a reckless attitude, throwing on a traditional safari jacket but cinching it down past the shoulders, or crafting another out of white lace. Other standouts — a delicate lace cross-cross dress with unexpectedly dotted with nailheads, a palm jacquard bombers that were surprisingly elegant and those leather jackets embroidered on back and down the sleeves (yesssss). If you can't get to the safari, let it come to you.