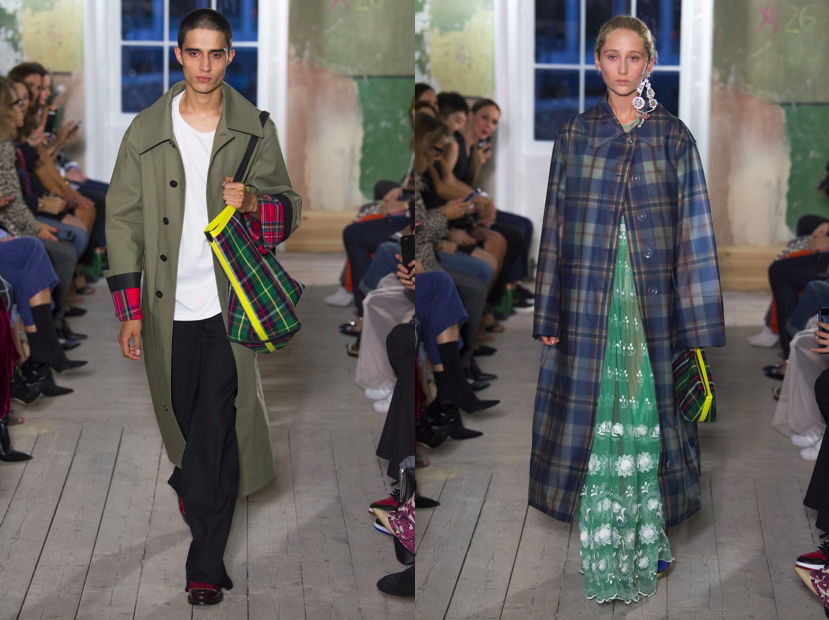 There's a new, very common tendency in fashion for speeding up the sales. While in the past, that was done by launching a new perfume, today, it's making the clothes feel Vetements (with some smaller or bigger alternations). In case of Burberry, Christopher Bailey's strategy was to pin-up that popularly over-sized, 'I don't care how I look' style to the brand's biggest heritage – the Burberry check – that lately wasn't a top-seller. The bootleg power has its impact, after all, and as the current consumer fancies looking cheap, that's a very, very good shot.
Following the successful recipe of many brands, Bailey invited the 'cool pack' to collaborate in the new season. So we've got Gosha Rubchinskiy, who has already presented a glimpse of the Burberry collab in his recent menswear collection that took place last June in Saint Petersburg. The Russian photographer, known for capturing the post-Soviet skate youth and rave scene, also contributed to Burberry's photography exhibition, 'Here We Are', curated by Alasdair McLellan. But back to the clothes: not that the overall collection was bad.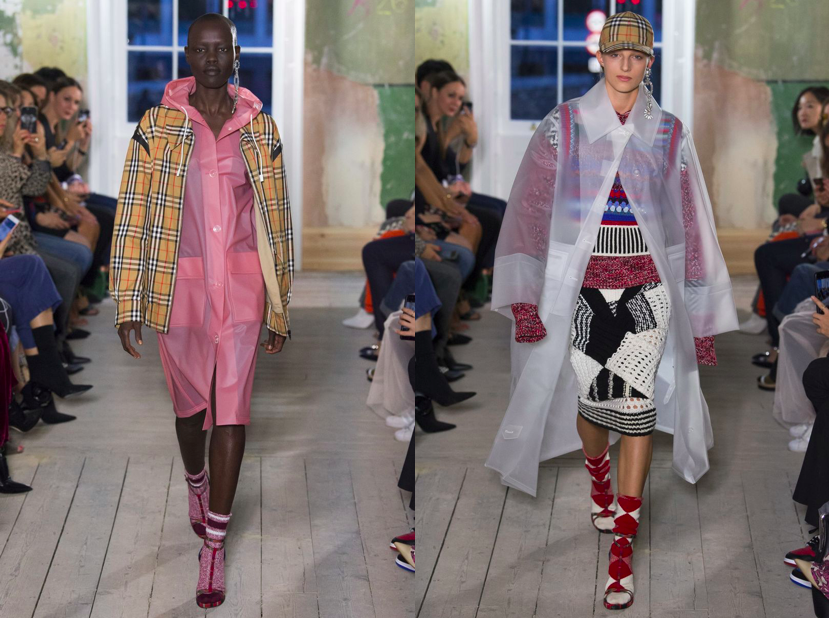 Quite opposite – it was one of the best Burberry collections in a while, finally. Lots of heavy knitwear worn over sheer dresses (lovely, rustical mood of Scottish highlands); PVC jackets in pastel pink; and of course, checks covering everything from coats to the 'chav' inspired caps. The effect? Sure, I took out my well-forgotten, beige scarf for a walk. Looked at it with a 'fresh' eye. But if taking a closer look at that Gosha-coolness of this collection, Burberry's new-season directions says as follows: 'desperate'.