HOW IS JEWELLERY DESIGNER KAT KIM COPING IN ISOLATION?
Posted on by Cameron Tewson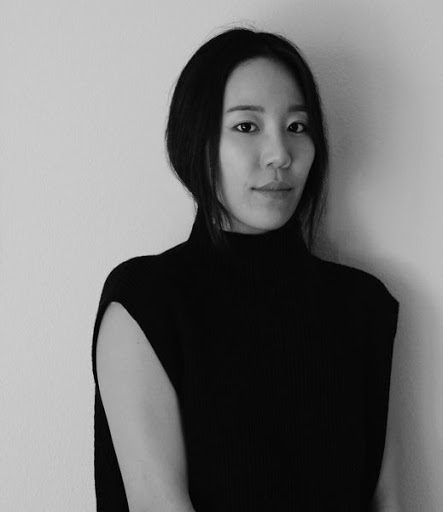 Katherine Kim is the founder of KATKIM. She is a Los Angeles-based designer whose fine jewellery collection is comprised of graphic simplicity, innovative silhouettes, and unexpected details that resonate with her love for avant garde design – all loved and worn by Rihanna, Gigi Hadid, and Kate Bosworth. We caught up with Katherine (via e-mail) to see how she's coping under the advised isolation.
CT: Where are you spending your isolation and who are you isolating with?
KM: At home in LA with my 2 daughters (4 & 7) and husband. 
CT: Have you learned anything new about yourself or the person you are with since social distancing?
KM: Spending more time with my family is a blessing. Before all this we would usually see each other around 7-8pm. I truly cherish every day. 
CT: What has been the biggest change to your daily routine?
KM: Simultaneously having to home school my kids while working on my day to day tasks of emails, client requests, etc. 
CT: What are you doing to decompress?
KM: I started meditating and journaling. 
CT: What have you been watching or reading?
KM: Watching a lot of Nat Geo documentaries and currently reading Little Fires Everywhere by Celeste Ng. 
CT: Are there any charities that you or your business are supporting in the wake of Covid-19?
KM: We have been donating a portion of our sales to No Kid Hungry. I have also been ordering take out from my local restaurants and buying coffee beans and gift cards from my favorite coffee shops to show support.
CT: Is there any advice on how to stay motivated that you'd like to give other fellow creatives that are WFH at this time?
KM: I think this is a good time to step out of your comfort zone and try something new like a new workout or recipe or read a book that is completely different to what you normally read. The point is to find ways to release dopamine, which usually comes from novelty and surprises, that generally stimulates new inspiration and motivation.
CT: What is the first thing you want to do when this is all over?
KM: Hug all my friends and family. 
CT: What has been the most surprising thing about this whole experience for you?
KM: I am amazed at the community response to this crisis. It's so heartwarming to see the amount of love and care that is being poured out to support each other. 
CT: Are you finding it hard to get dressed, up and ready or lounging around in sweats?
KM: Honestly, I haven't opened my closet. I have been living in my sweats. 
You can discover KAT KIM's collection here