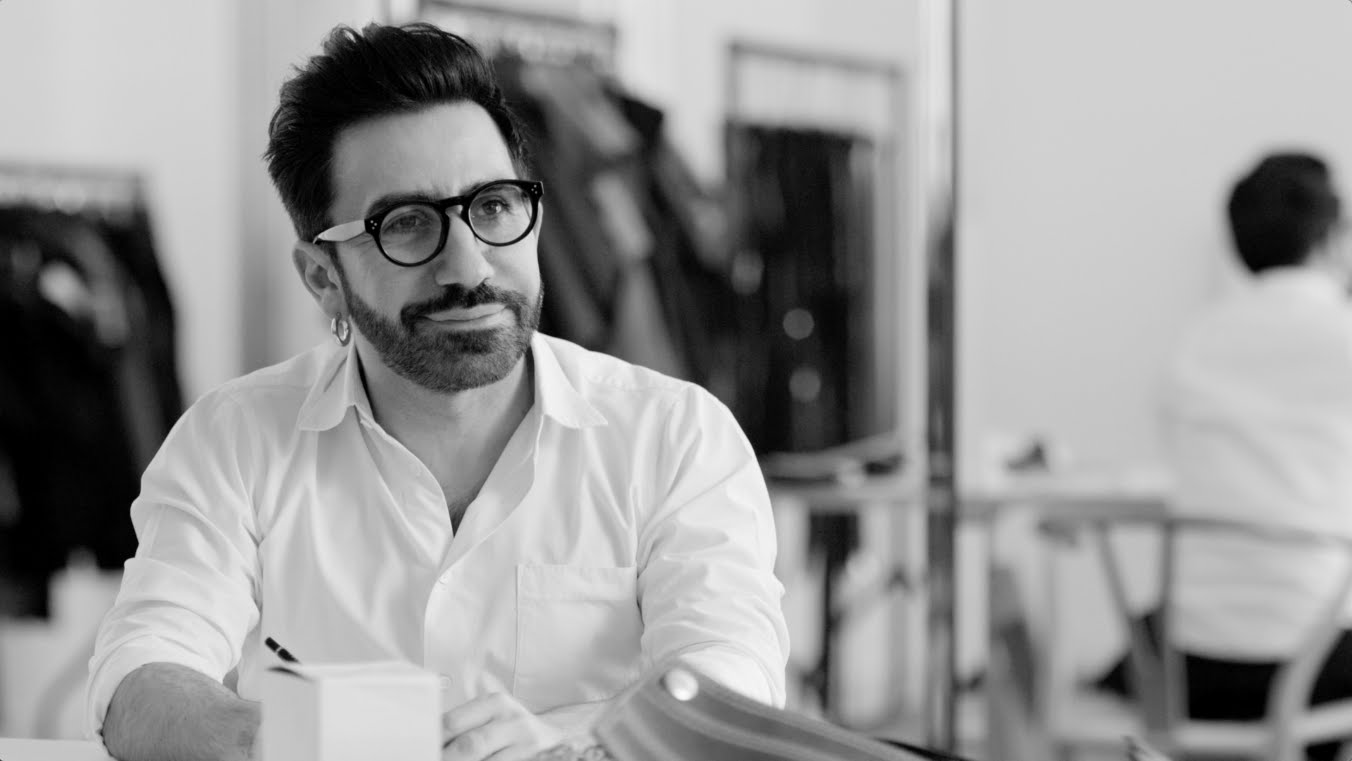 BIO: Johnny Coca joined in 2015 as Mulberry's Creative Director to oversee the ready-to-wear, leather goods and accessories collections as well as the image and the evolution of Mulberry's legacy. 
Born in Seville and educated in Paris, Johnny has an international perspective on Britishness and British culture. Working with the design teams based in London, his collections reference the diversity, history, drama and creativity of the city and its people while also embracing Mulberry's iconic and much-loved heritage spirit and Somerset roots.
LOCATION: London
CT: Taking an iconic British brand and making your mark, how would you describe Mulberry and what is your vision for Spring Summer 2018?
JC: Once again, it's all about British culture! The Spring Summer '18 collection is inspired by the archetypes of Englishness – Edwardiana, Ascot Ladies' Day, garden parties, the great tradition of tea in fine bone china. I like to take inspiration from items from the past and give them contemporary silhouettes.
CT: Define the Mulberry girl and how has she transitioned in the past ten years?
JC: I can't speak for my predecessors but for me, the Mulberry girl is a strong character. She is a girl with a masculine edge but who can also be soft, dreamy, poetic, even fragile and vulnerable.
CT:What three new fabrics and colors have you introduced to your designs for Spring 2018 and where do you source them from?
JC: Key patterns in a colour palette of faded blush, antique blue, dusty yellow and a vibrant field green on the dresses and blouses are drawn from the painted florals that adorn English china services
Porcelain heels on the shoes – The shoes have a low heel, fluted and rounded like china vases or teacups
Stripe motifs on bags – These are inspired by the parquet floor of a manor house, a reflection of Mulberry's dedication to leather craft.
Image: Coca's vision for Mulberry Spring 2018. See more here.
CT: How will you shape the brands history?
JC: Since I arrived, I made some changes such as the change of the logo and addition of new bag families but I also want to make sure to stay true to the Mulberry's heritage. I want to keep the brand accessible to as many people as possible, this means working hard to make well designed, functional products that are also affordable and accessible.
CT: With Menswear being a fun and lucrative market, do you think Mulberry Menswear ever make a return?
JC: Menswear is always in my mind. We are going to create more of a lifestyle brand with everything people need for busy urban working lives today. This means more categories of product like shoes, jewellery, sunglasses etc. for both men and women.
CT: How do you relax?
JC: I go to a terrace or the park with friends for a good talk, drinks and dinner. When I have time, I also like to go to museums such as the Tate Britain, the Science Museum, the Serpentine or the Design museum.
CT: How important do you think social media is today for a business?
JC: It's a great way to connect with the customers and give them hindsight of what is going on at Mulberry. I wish I had more time for it.