The autumn winter 2018 collection from J.W. Anderson was the first time the eponymous label showed womenswear and menswear together while celebrating 10 years in the business.
Anderson felt it's the right time to decrease the number of collections per year and… slow down the pace allowing (hopefully) that extra time to work on the current. This certain 'chill' factor has its reflection in the collection's mood, which is a compelling set of over-sized, laid-back knits, ruffled blouses and maxi-dresses. While the collection was toned down, he returned to a paisley prints from his first collection for a blouse with layered soft ruffs at the neckline, while elsewhere there were loose dresses with dropped waists and fabric ties by the knees.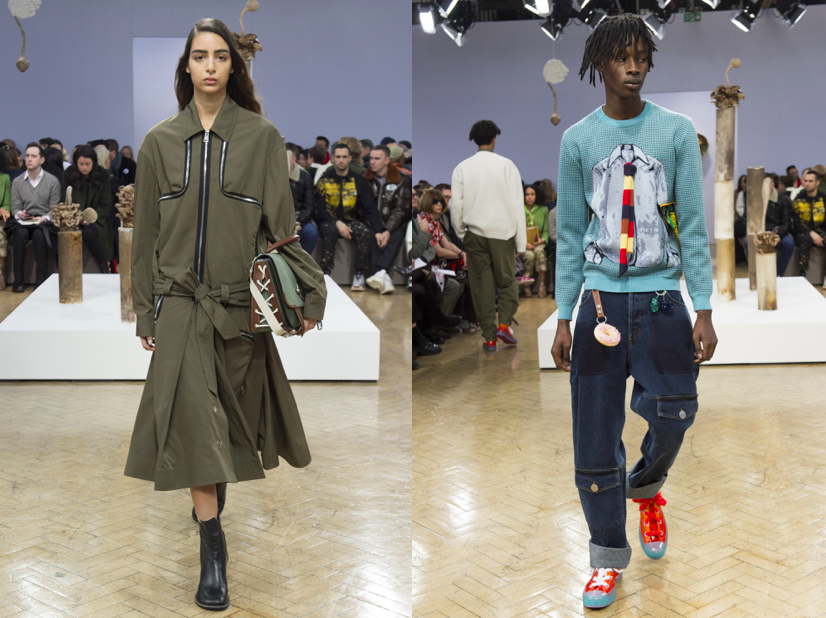 In other words, nothing ground-breaking is going on in here – but does it make this collection less intriguing? Absolutely no. There was something very sensual about this offering – the subtly sheer pants and trench coats worn on bare body are just that.