DISCOVERING MILAMORE WITH GEORGE INAKI ROOT
Posted on by Cameron Tewson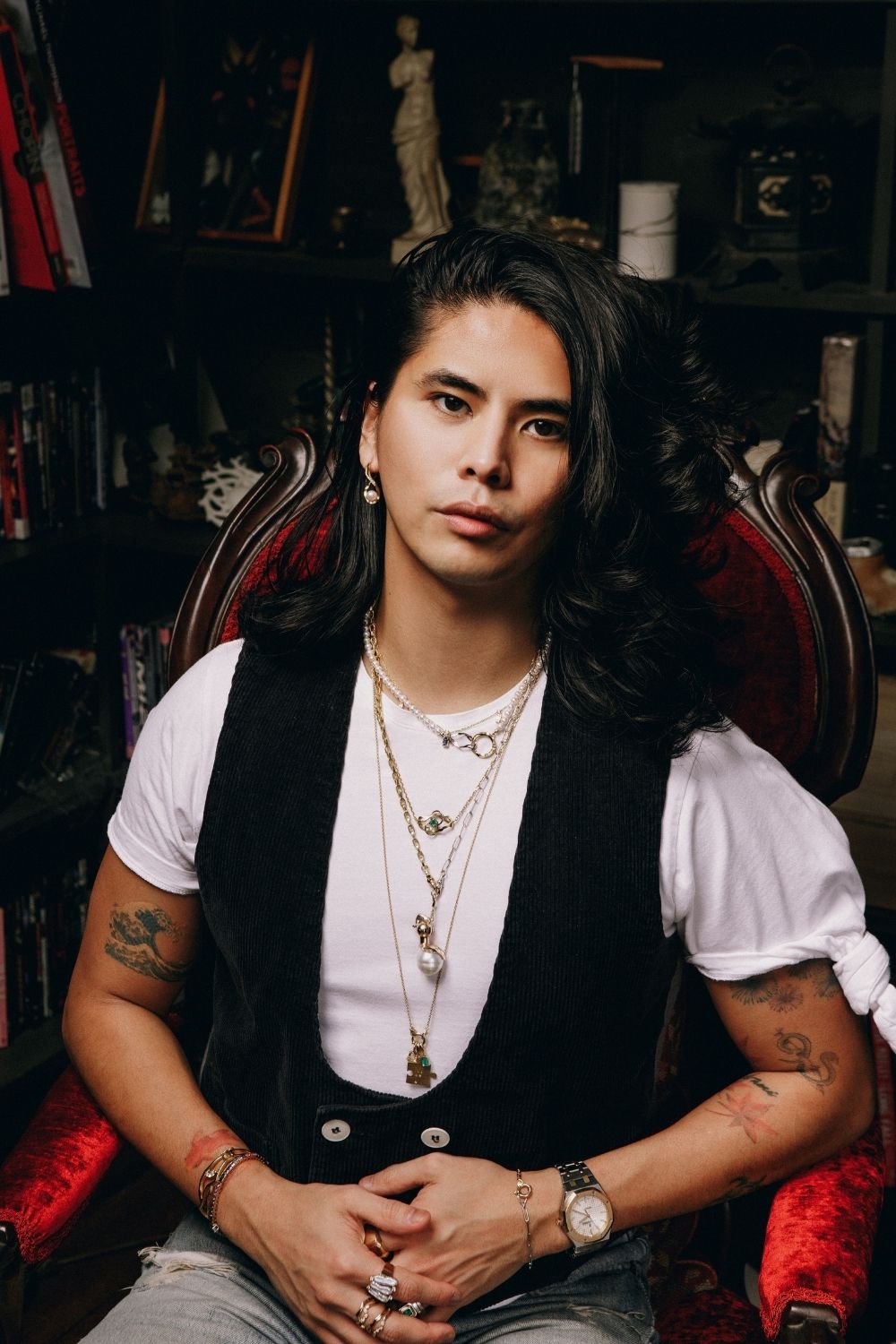 Milamore was founded in 2019 by CEO and Creative Director George Inaki Root, built on the foundation of the love and bond between him and his grandmother Milagros. Milamore isn't about the label, logo, or trends. Milamore is about reinventing the stories from culture and nature through jewelry. We caught up with George to explain more about the brand and its signature Kintsugi collection
CT: George, great to meet you! How and why did you get into jewellery?
GIR: Hello! Hajimemashite! Great to meet you as well! My co-founder Azusa invited me to start a brand with her. Her family has business manufacturing jewelry in Tokyo and she asked me to come up with design ideas as creative director. I never anticipated I would be designing jewelry, but life is unexpected and here I am!
CT: Milamore is much more than just a name to you, can you explain the meaning behind it?
GIR: Yes, indeed. I grew up with my grandmother. Her name is Milagros which means miracle in Spanish. Her nickname was Mila. She is the love of my life but unfortunately she passed away in 2014. Amore, love in Italian and Mila. That's the beginning of Milamore and tribute to Milagros.
CT: What is your brand ethos and how would you describe your signature aesthetic?
GIR: Designed in New York, Handcrafted in Japan is our motto. I grew up in Japan and I'm based in New York now. I'm very into Japanese minimalism. A lot of people think Japan's aesthetic is "kawaii" and "crazy" designs. But we have so much more than that;) So I'd like to express that through Milamore.
CT: How do you incorporate your Japanese heritage into your designs?
It's important for me to infuse Japanese culture in all my brandings. I do this through infusing a story from Japanese culture into my designs. For instance, when you go to my website, the goldfish swims when it's loading. In Japanese culture, goldfish means abundance, fortune and purification. I believe deeply in the story of the goldfish, and my tattoo of the goldfish on my wrist is there to remind me. Our Spirit Animals collection reflects this as well.
CT: The Kingtsugi collection has a rich meaning of repair and is known from the term, kintsukuroi. How did you incorporate the repair element into your designs?
GIR: Kintsugi collection is very special to me. The philosophy of finding beauty in the flaw inspires and invites meaning everyone can relate to. I think because of social media, there are so many expectations to be "perfect" but none of us are. Kintsugi reminds people that our flaws are unique and something to embrace and learn from. So the idea for our collection is, the wearer completes the design. The wearer repairs and creates kintsugi.
CT: What pieces from your collection are you wearing now?
GIR: I never take off my Kintsugi bangle. I wear it day and night, and even when I do weights. I only take it off when I'm doing boxing! I also never take off my birthstone necklace. Milamore is all about elevating your daily jewelry game.
CT: How has the global pandemic shaped and changed the Milamore brand?
GIR: I launched my brand in 2019 so I feel like this is my normal LOL It is what it is. I just have to deal with it. It was disappointing how a lot of retailers didn't want to take new brands in 2020 but I feel like that is changing this year! Besides, it gave me aa full year of focusing on developing my designs and branding so I'm grateful for that! I'm so blessed that my business in Japan is going strong and steady.
CT: What advice would you give your younger self?
GIR: Nothing will be wasted from your experience! Choose the hard path because that will make you stronger and wiser. Never doubt yourself because you will be fine. Keep your eyes open and surround yourself with people who can elevate you and you should be able to elevate them!
Discover Milamore www.milamorejewelry.com/