DEMNA GVASALIA RECODES BALENCIAGA'S COUTURE
Posted on by Cameron Tewson
A fierce and noble elegance for our new age stalked through the couture salons of newly restored 10 Avenue George V yesterday, as the brand's creative director, Demna Gvasalia showcased his first haute couture collection for Balenciaga.
Monsieur Balenciaga showcased his final show in silence to focus the audience on the line, cut, and presence of his clothes. So did Gvasalia. Facing the biggest test of his career, the designer brought a heightened dignity to his own revolutionary vision of 21st-century people while simultaneously honouring the greatest couturier of the 20th century.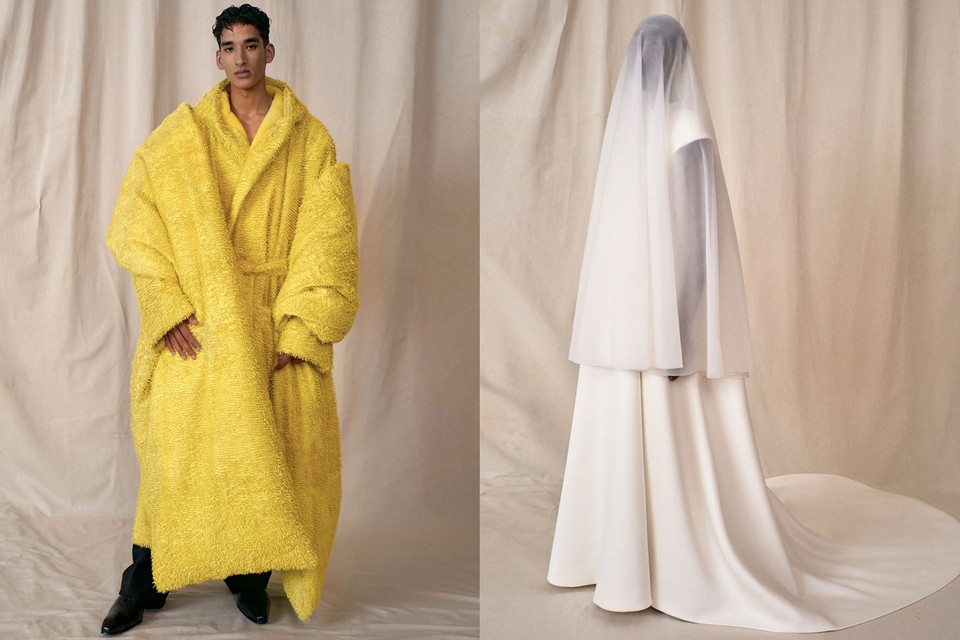 "It was my minute of silence to the heritage of Cristóbal Balenciaga but also a moment of silence to just shut up for a minute," he said. "The pandemic made me take that minute of silence – or few months of silence – and really understand what I like in this 'metier,' as Cristóbal used to call it," he said. "And I realized it's not about fashion – actually, I love clothes. I've been talking about clothes, clothes, clothes rather than fashion."
Gvasalia translated everyday codes into his couture collection. His proposal of devoting making old craft relevant for a contemporary audience played off with great style allowing a new way to be paved for couture in the 21st century. Dubbed by I-D Magazine's ' the couture show of the century', Balenciaga also had Kamala Harris' stepdaughter, Ella Emhoff walking the 10 Avenue George location too.