REVIEW: HÔTEL ALFRED SOMMIER, PARIS FRANCE
Posted on by Cameron Tewson
Overview:
Hôtel Alfred Sommier is situated in Paris, 700 yards from the Opéra Garnier and just a stone's throw away from the iconic Galeries Lafayette Department Store. Holding an impressive 5-star rating, Hôtel Alfred Sommier is a leading spot in the Madeleine district, in the heart of Paris.
The hotel has belonged to the Sommier family since 1860 and offers rooms and suites with period features and marble bathrooms. Featuring large rooms, high ceilings and airy bold windows with the 4th & 5th floor rooms boasting views of Parisian monuments and rooftops. Rooms are elegantly decorated with original touches.
Public Spaces:
From the fairytale cream-stone courtyard where horse-drawn carriages clattered in a century ago, to the sweeping marble staircase propped up by plaster caryatids, the original details really are a joy to behold.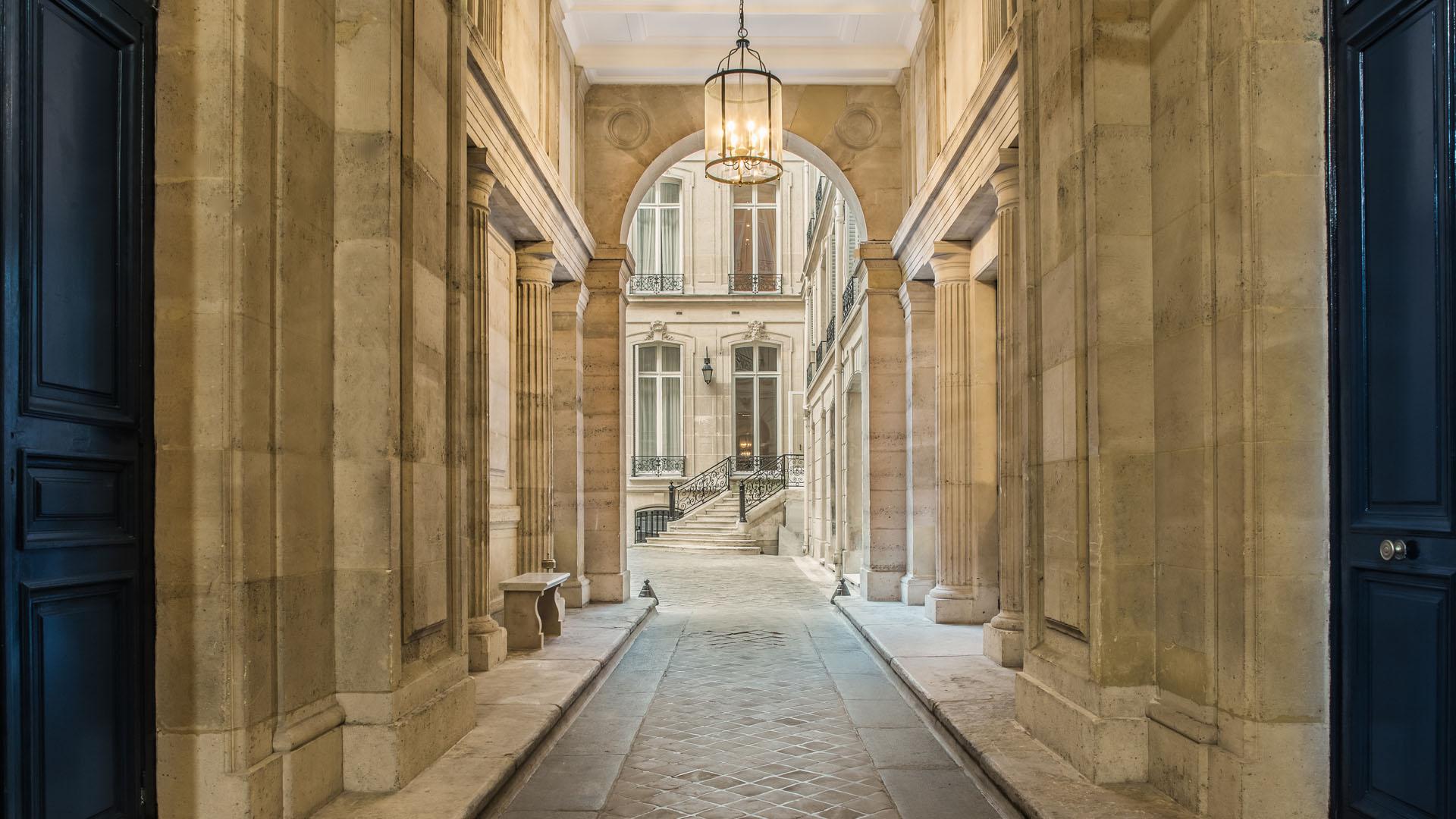 Guest rooms:
In keeping with the building's vintage heritage, the 80 rooms evoke the effortless elegance of yesteryears. Unfussy lines, herringbone parquet and regal palettes of cream, gold, green and slate-blue provide the perfect backdrop to original marble fireplaces (strictly ornamental today), monumental gilt-framed mirrors and the occasional exposed beam.
The eye-catching photographic print above each bed feature a close-up detail in other family properties: Château de Vaux-le-Vicomte near Paris, Château de Lude in the Loire Valley, two castles in Belgium and the Parisian home of Richard de Warren's parents. Kudos for the leather-bound room directory containing a thoughtfully detailed history as bedtime reading and complimentary minibar (soft drinks only).
Each room has a Nespresso coffee machine and its own Wi-Fi network, meaning super-speedy internet; smart televisions ensure personalised movies and music. Rooms overlooking the interior courtyard are quieter than street-facing ones.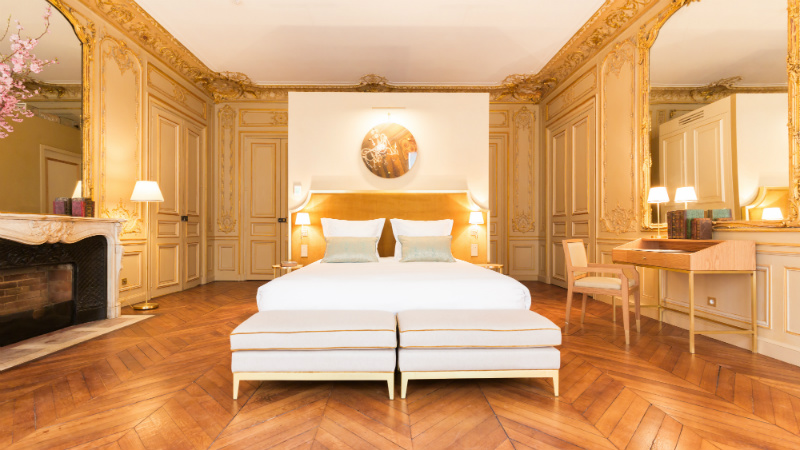 Food:
Located in the mansion's large dining room and canopy, it can be connected to the Salon doré with its beautiful Louis XV decorations. It opens on to the private garden and can also be extended into the garden if the weather permits. The cane medallion chairs and Alfred Sommier's monogram on the Gien tableware convey the feeling of attending a family dinner.
Food can also be served in the guest rooms. Menus vary throughout the year dependent on season.
Service:
Helpful faces on reception lobby to the bellboys outside, the hotel and it's service is not to be faulted at all.
---
For more information or to book, visit the Hôtel Alfred Sommier here.