CELEBRATING 20 YEARS OF THE CHANEL J12 WATCH
Posted on by Cameron Tewson
The CHANEL J12 watch, which was created by Jacques Helleu who wanted to design a watch for himself that was timeless, glossy, black and indestructible but a style that would still reflect the chic and luxurious aura of the brand.
Launched in 2000, Hellu's watch was named after the J12, a class of racing yachts participating in the America's Cup renowned for their sleek profile and speed. With 200m water-resistance, a sporty notched dive bezel and a sleek high-tech black ceramic bracelet and case, the J12 sailed straight into the limelight. The eye-catching design uses precious materials and high-end technology that has quickly become a true watchmaking icon, lauded not only for its unique design but also for its resilience and cutting-edge technology.
The J12 was the first unisex ceramic watch and broke barriers as it became a unification of the masculine and feminine and defied gender norms when it came to watchmaking at the time. According to the New York Times, the watch takes two months to manufacture. When the ceramic design first launched, it was firstly only made of exclusive deep piano black ceramic before finding the perfect opposite in intense opalescent white, obtained by using a new high-tech snow-toned colour.
Celebrating its twentieth birthday of the iconic design, CHANEL has launched the Paradoxe model, offering two-tone options so you no longer have to choose. Two thirds of the case are in white ceramic and the remainder in black ceramic. You can rely on the same concept but more valuable materials, CHANEL is also rolling out the uber-extravagant J12 Paradoxe Diamonds combining black ceramic, white gold, and diamonds. Both prices are currently £POA. 
Both models share the same 38mm diameter and automatic Calibre 12.1 produced by Kenissi, the movement maker owned (20%) by Chanel and Tudor.
To continue the celebrations, CHANEL have also partnered with six muses that have come together to reminisce about their last twenty years. Actress, model and Chanel muse Lily Rose Depp shares "If I could relive one second from the past 20 years, maybe the moment that I got to be the bride in the CHANEL show a couple of years ago." She says.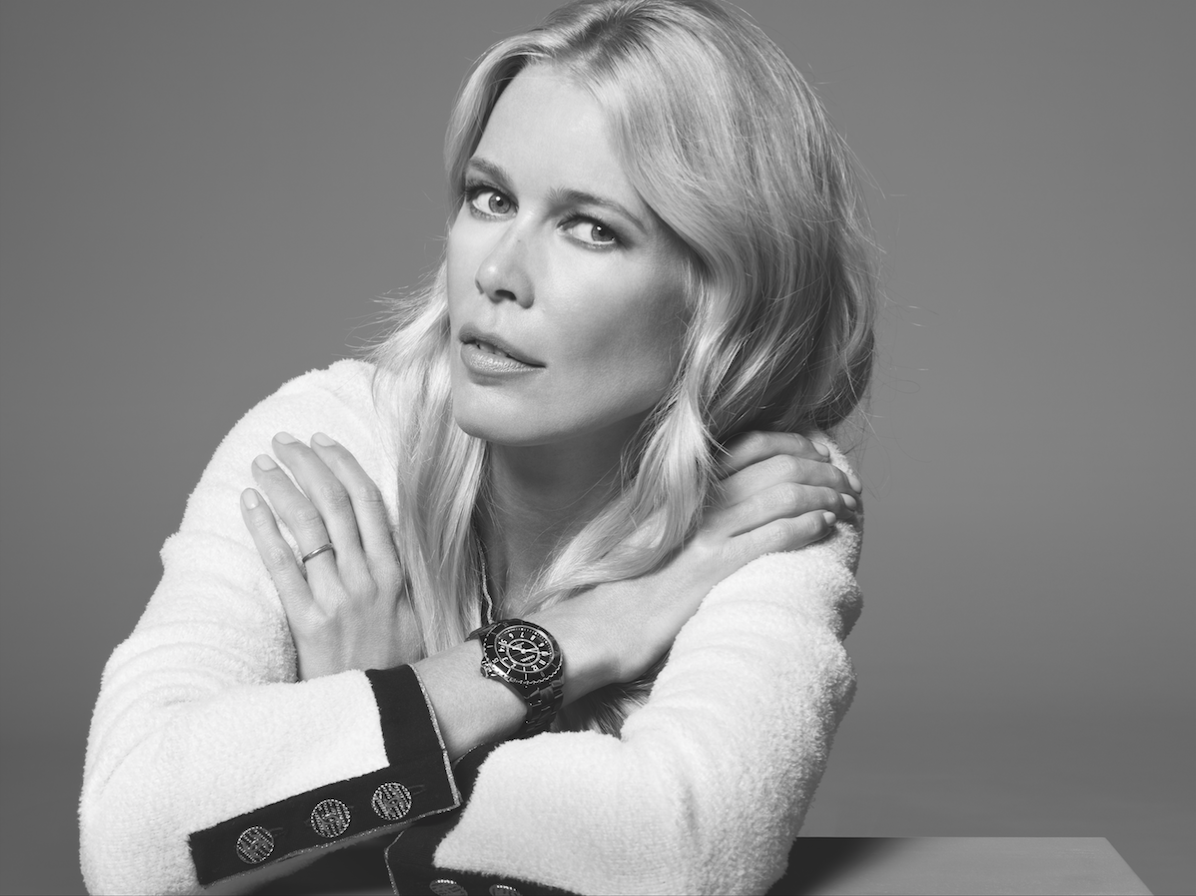 Other faces of this campaign include Claudia Schiffer (above) and Ali McGraw.