BRINGING THE OUTDOORS, IN: TOMATO CANDLE BY MALIN + GOETZ
Posted on by Cameron Tewson
Just one year after the launch of their successful Leather fragrance launch, Andrew and Matthew of MALIN + GOETZ have recreated their own personal love of the sweet abundance of aromas that flourish from their beloved vegetable garden in the summer… of tomato's.
Proudly inspired by their love and passion for gardening at their Hudson Valley home, the tomato candle from the duo is a fresh and verdant scent that opens with a beautiful mélange of freshly-picked herbs – aromatic basil, calming lavender and cool mint leaves. Vines of green ivy intertwine with the rich sweetness of a perfectly ripe tomato, melding with hints of uplifting mandarin and woodsy petitgrain to engage the senses. Notes of earthy cedarwood and green pepper give the scent a soft, clean finish, recreating the abundance of aroma that permeates through a flourishing vegetable garden in late summer.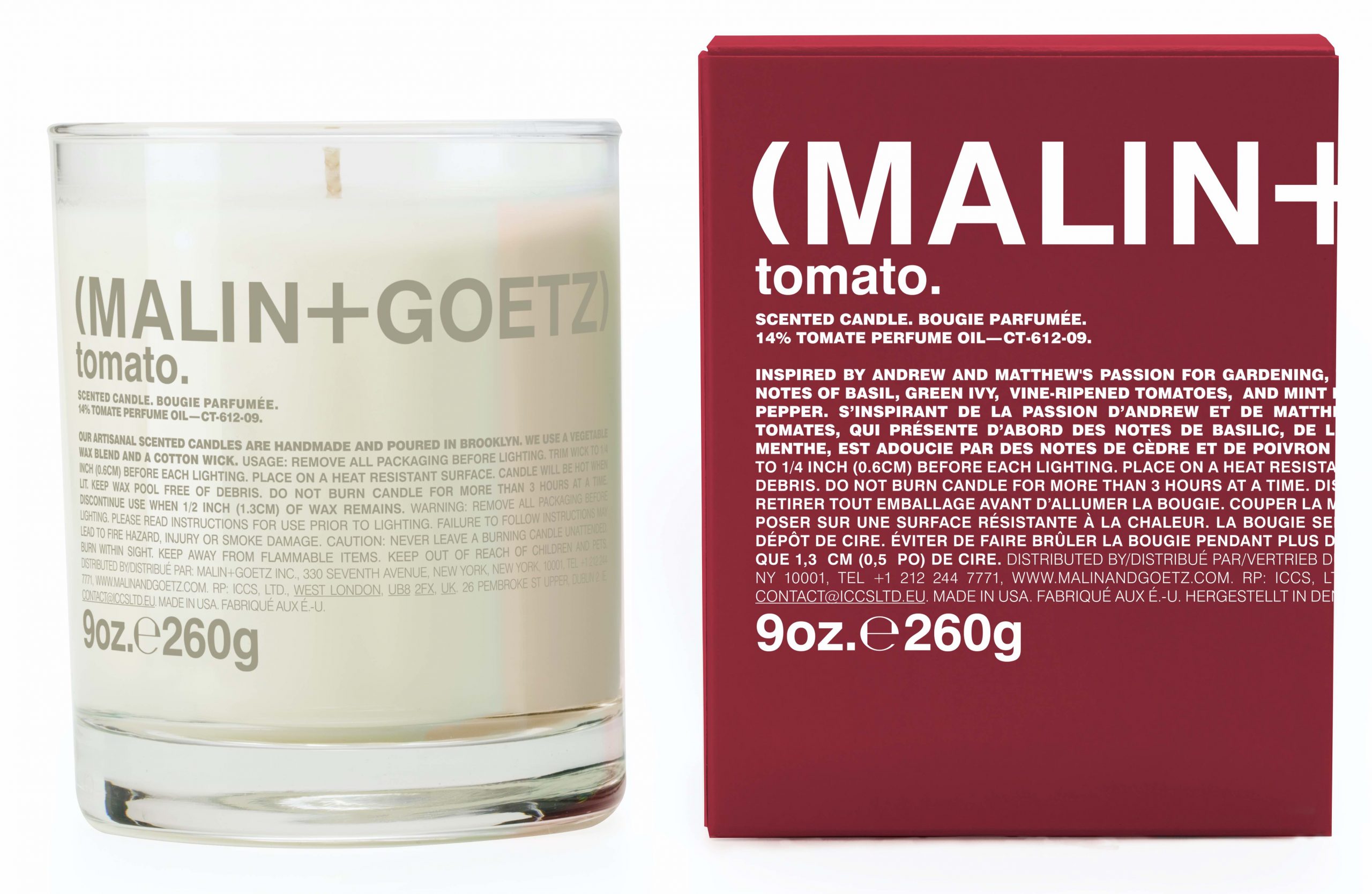 Tomato Candle by MALIN + GOETZ, £42.00
Please note: Occasionally, I use affiliate links on this site. This does not affect any editorial decision-making.