BEHIND KIM KARDASHIAN'S MARILYN MONROE HAPPY BIRTHDAY JFK MET GALA DRESS
Posted on by Cameron Tewson
The Met Gala is the most exciting red carpet of the year, with the event playing host to some truly chaotic and glorious fashion looks – and one of the most hotly anticipated attendees of the night is Kim Kardashian.
Without fail, Kim always arrives on the steps of the Met sporting a headline-making number. Last year was the divisive Dementor-esque Balenciaga outfit that spawned a thousand memes. Before that? Her wild 'wet look' Mugler corset dress. But naturally, speculation started to swirl up some weeks ago around what the reality star would wear – but internet sleuths were correct – Kim stepped out wearing a replica of the dress from 1962 that Marilyn Monroe famous look wearing the Bob Mackie design she stood to sing "Happy Birthday, Mr. President" to John F. Kennedy in.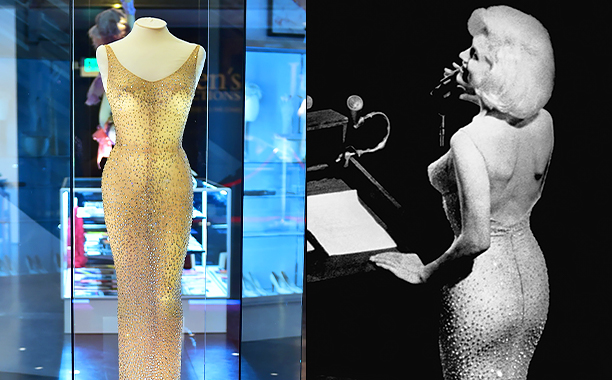 The truth is Kardashian only actually wore the original dress for a matter of minutes. Given the fragile nature and historical value of the dress, she wasn't about to take any chances. In fact, her whole process of getting dressed reads like a highly sophisticated military operation. First, she left her hotel in a dressing gown with barricades set up outside to obscure the view of any waiting paparazzi. She then arrived at a small fitting room by the Met Gala steps that was especially organised for the occasion. There was a conservationist from Ripley's was on hand to assist her in white gloves also.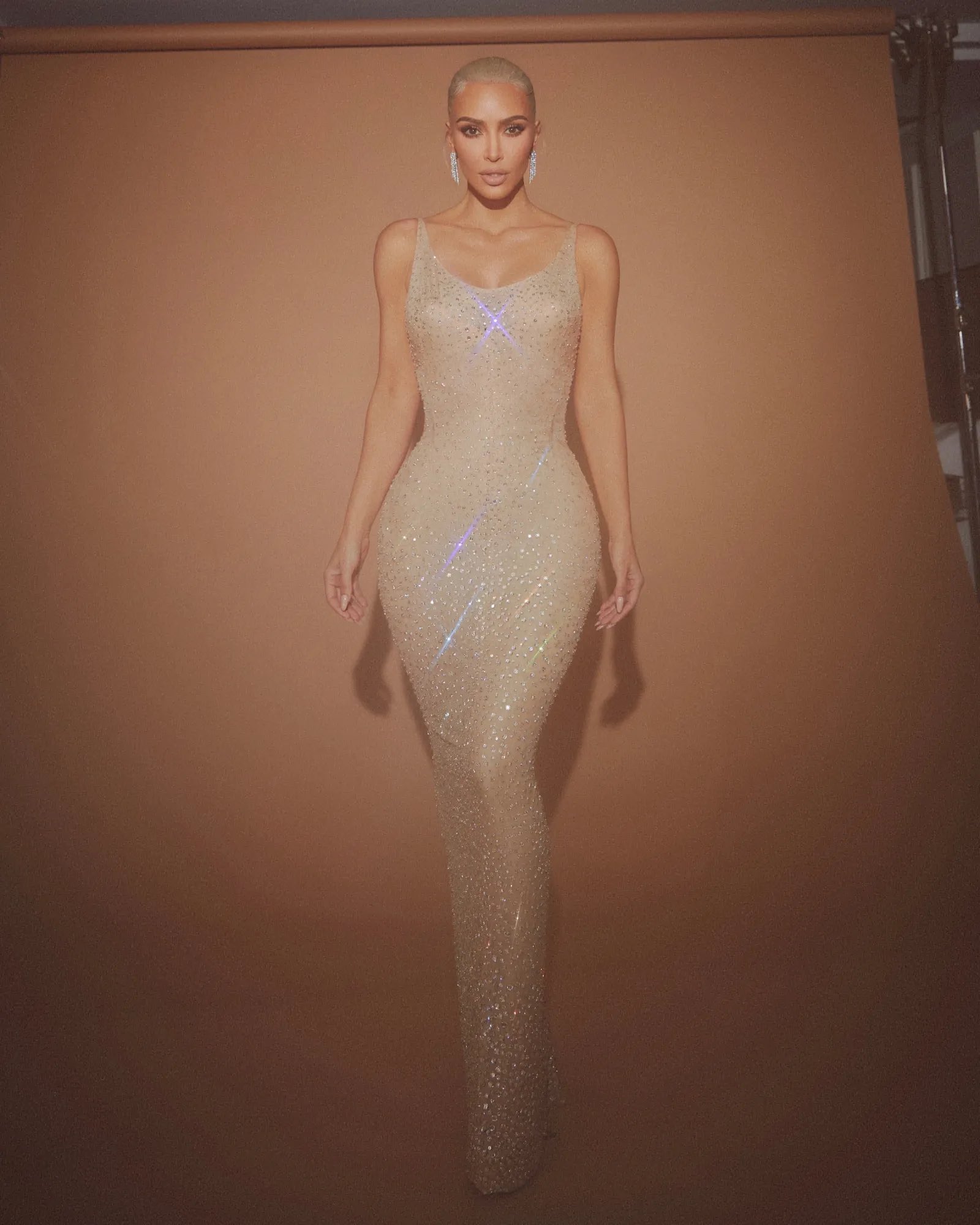 The original dress features crystal-embossed floor length design that the actress wore at President Kennedy's 45th birthday celebration on 19th May 1962 to be exact. The look was acquired at auction by Ripley's Believe It or Not. While the high price tag makes Monroe's garment the world's most expensive dress ever sold at auction. "This is the most famous item of clothing in twentieth century culture," said Edward Meyer, Ripley's VP of Exhibits and Archives, in a release. "It has the significance of Marilyn, of Hollywood, of JFK, of American politics. Any museum in the world would love to have it on display, and now it belongs to Ripley's Believe It or Not!"
Question is, who pulled it off better?