Alexander McQueen's controversial, provocative and imaginative designs still stand strong in years to come and will always be a true celebration of his life and work. I've rounded up the top 7 shows below paying a continued tribute to the British designer.

HIGHLAND RAPE AW95
If the name Alexander McQueen is heard, Highland Rape is sure to follow. Marking his birth as the ultimate creative rebel, this Scottish-infused show divided opinion from the get-go. The title itself was enough to produce gasps let alone the dazed models staggering from side to side. Barely there dresses were gashed – as if through the work of a crazed attacker – with a leaf-strewn setting spelling out the situation loud and clear. Amidst the confusion, tartan-clad warriors appeared. You see, this wasn't the tragic tale of a woman's rape. It was the rape of a culture; a part of McQueen he refused to let be forgotten.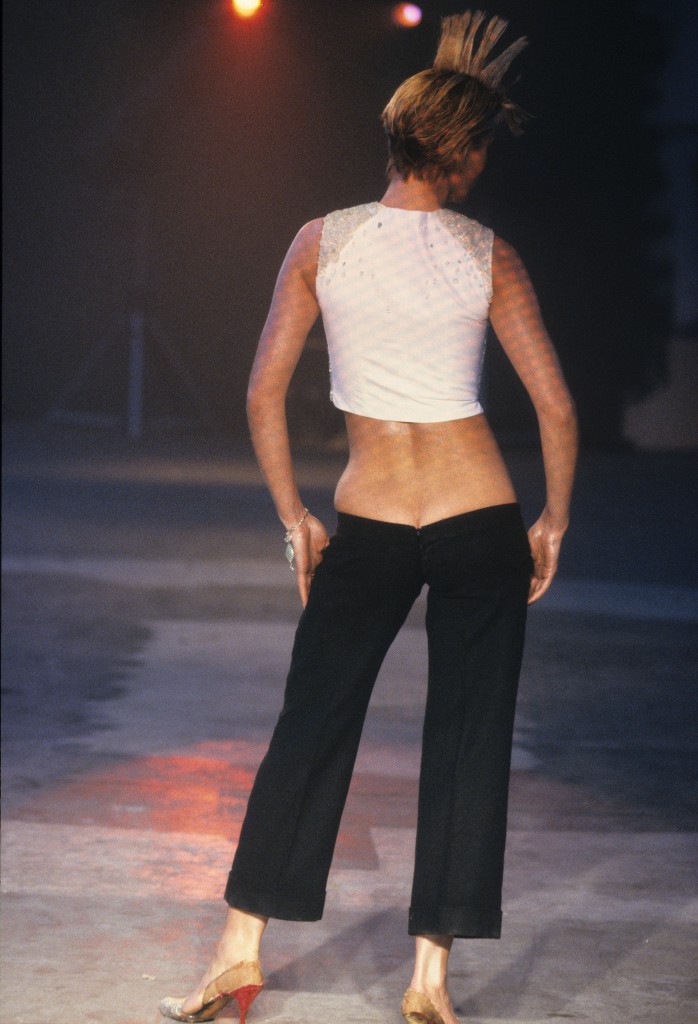 UNTITLED SS98
McQueen was heavily into nature and Untitled was his element. Literally. Ultraviolet lights flashed; the boom of thunder and lightning shook the empty warehouse. Models emerged in a sheer 'n' fringed mash-up paired with a proper swagger. But the show had barely started. Louche tailoring baring more than a bit of flesh followed as did heeled men restrained by ultra-feminine corsets. And just when they thought it was all over, thunder encored and golden rain poured down. Where before the palette was neutral save for the odd flash of danger yellow, this time, it had switched to pure white. The waterlogged designs turned transparent, leaving nothing for McQueen's procession to hide behind. Yet these women were strong beneath their golden shower. (Which coincidentally was McQueen's original name for the show until sponsors shut it down).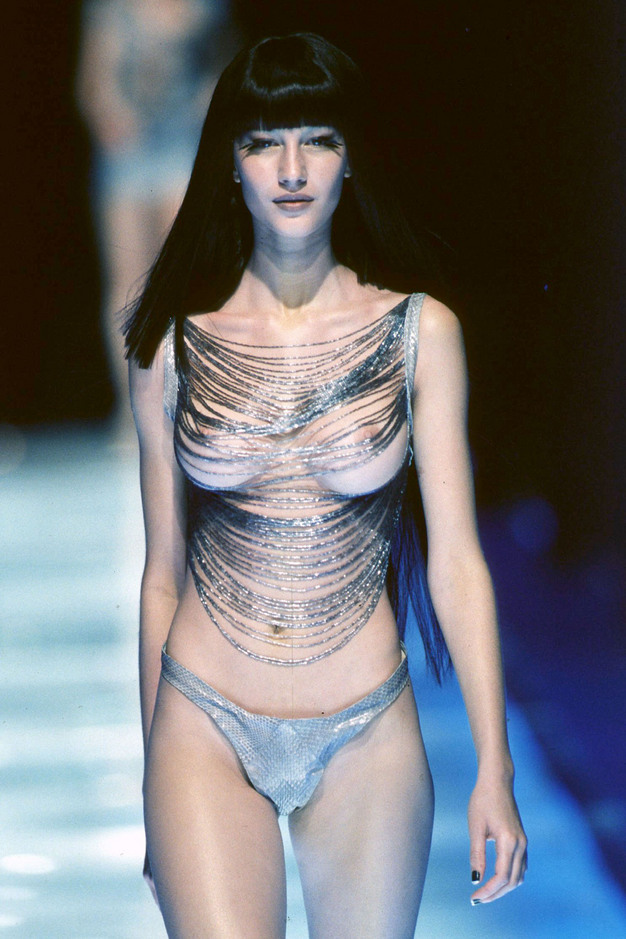 NO. 13 AW98
Show number 13 turned out not to be so unlucky. With spectators positioned on all four sides of the show space, the catwalk was plunged into darkness. Disabled athlete Aimee Mullins opened in a pair of McQueen-designed wooden lower limbs. First gold star for questioning perfection and the true definition of beauty. Each garment merged the future with the past: fluid metallics with high neck collars, deep V's with three-dimensional silhouettes. It was the props that gave that final magic touch. Perhaps some were too entranced to notice two nondescript machines sitting idle. However, when finale time arrived with Shalom Harlow spinning in a voluminous belted dress smack bang in the middle of them, people paid attention. The contraptions – now recognisable as car paint sprayers – sprang to life, tarnishing her with black-and-yellow lines. No wonder No. 13 has been christened McQueen's greatest ever collection.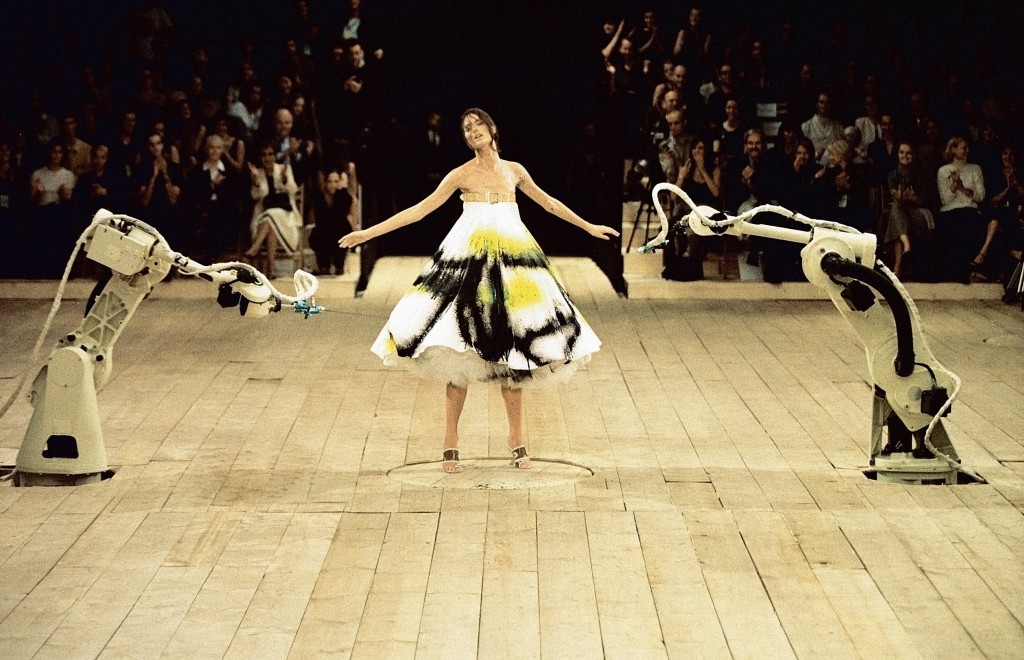 VOSS SS01
Want to know what the bar is for fashion shows? Voss. Side note: if you're mottephobic, you might want to skip this one. So picture a big glass box with reflective walls. Everyone pretends they're not staring at their own reflection for over an hour while a steady heartbeat and rhythmic breathing play out. A flash of bright light and the inside of an asylum is revealed. Now, riffing on a mental institution has caused controversy since the dawn of time but McQueen is sending a message here. Just wait for it. Hybrid creatures wander in: some half-woman/half-bird covered in feathers, others half-woman/half-shellfish. They claw at the glass unable to see out. One (Erin O'Connor) sheds her shells, seemingly breaking free from the place of oppression. Again, the closing moment is the one everyone's waiting for. A box within the box smashes revealing medical tubes leading up to a naked Michelle Olley a la Joel-Peter Witkin's Sanitarium. Like a scene from The Silence of the Lambs, hundreds of huge moths are simultaneously released. Was it a dream? Most would call it a nightmare.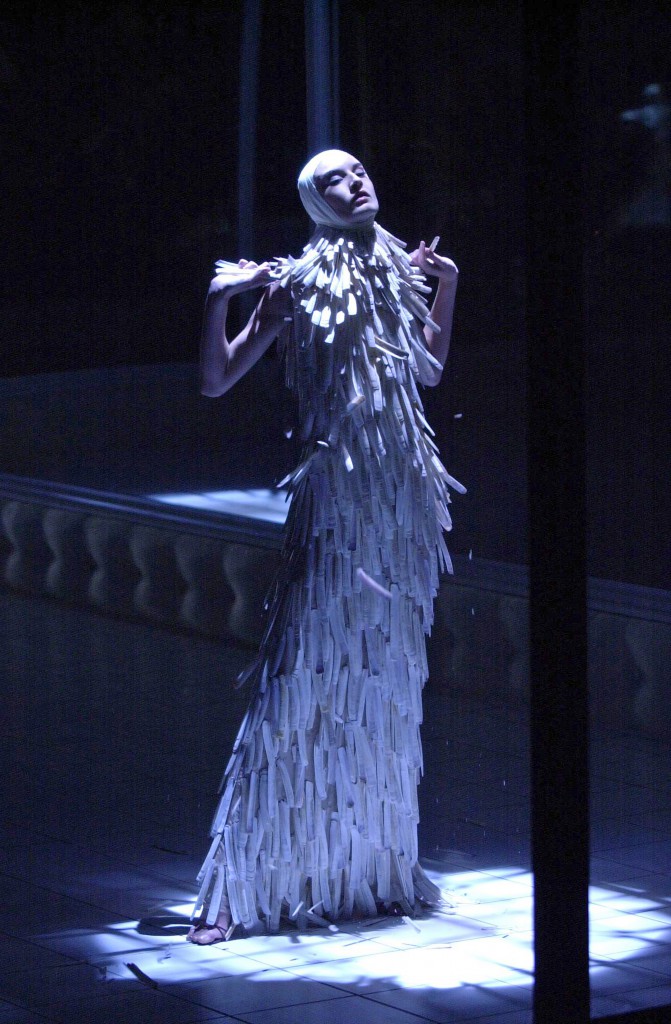 ITS ONLY A GAME SS05
What better way to make a statement than with a game of cross-cultural chess? Lee McQueen wasn't snobby when it came to inspiration, choosing Harry Potter and the Philosopher's Stone for this particular collection. Designs pitted Japanese culture against its American equivalent sometimes marrying the two. Obi sashes faced shoulder pads football player-style. East competed with West in the staging too. The game began with queens, bishops and pawns battling it out on a life-size board. Not satisfied with two cultures, McQueen also constructed a face-off between redheads and Latinos. It sure hit home that we're all just pawns in someone's game.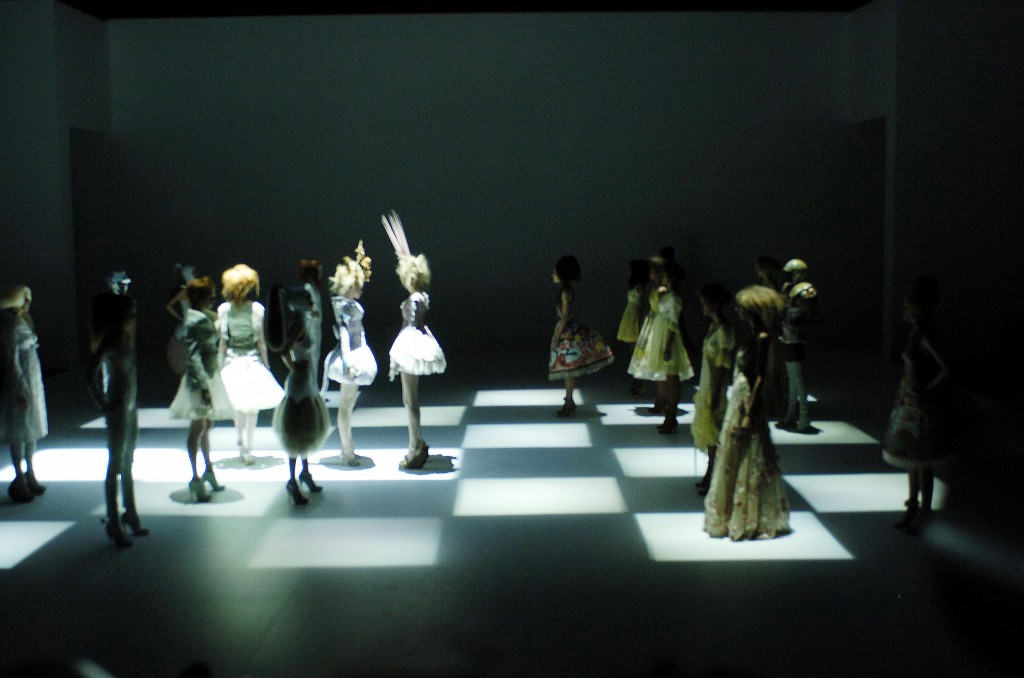 HORN OF PLENTY AW09
McQueen was soon fed up with the fast fashion phenomenon. He longed for new ideas – not from himself but from others instead. In true cheeky McQueen style, he mocked almost every French couturier with The Horn of Plenty. Houndstooth – a Dior staple – appeared again and again. So did themes from his own archive. There was reworked tribal coil pieces from The Overlook as well as the ornate armour seen in Eye. Not forgetting in-your-face references to The Birds. Mirroring his love of the avian world, the piece everyone remembers came as a metamorphosis from human to crow. It was an animalistic obsession reaching its couture peak. Models aka Leigh Bowery replicas taunted serious design houses with overdramatic posing; their backdrop a blackened pile of old show props. Little did anyone know this was McQueen's penultimate show.
PLATO'S ATLANTIS SS10
Alexander McQueen's career crescendo hit with Plato's Atlantis. Continuing his fondness for all things natural, McQueen's last ever show was a reptilian fantasy. Hair was combed into horn-like structures and eyebrows were bleached. Digital prints, a relatively new technique at the time, depicted snakeskin and scales on bodycon dresses. At certain points, it was unclear whether these creatures were of the sea or land thanks to the gazelle-like gait from those infamous Armadillo shoes. Just like No. 13, two machines took centre stage. But in line with McQueen's innovative nature, these were cameras intended to live stream the show. Yes, this guy was rivalling Burberry digitally.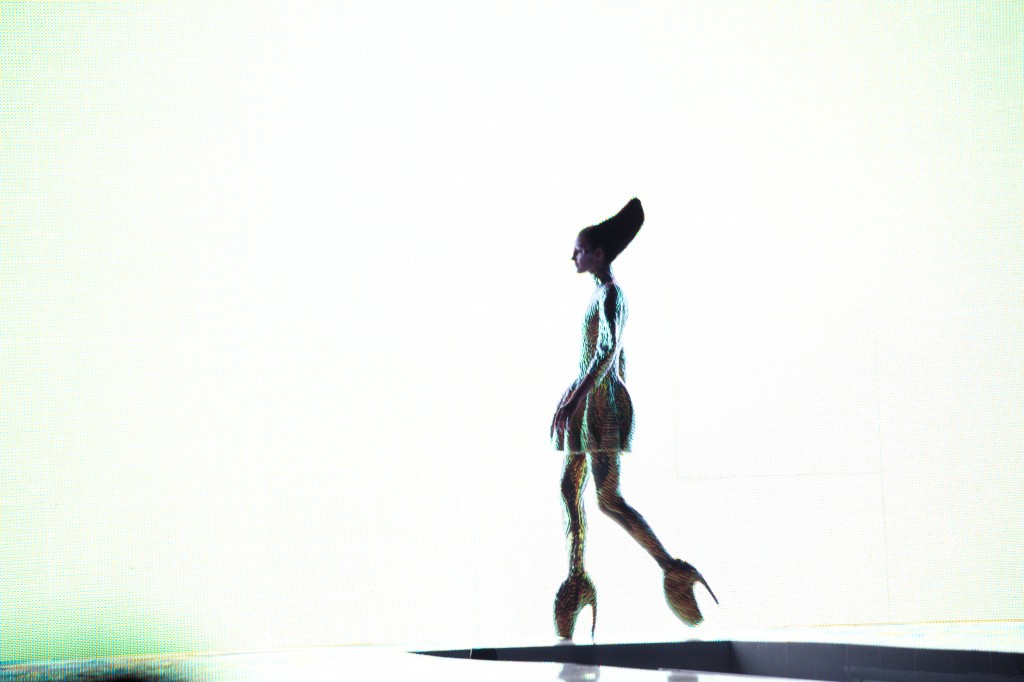 This article originally appeared on frontrowedit.co.uk February 2016.