It seems a little weird writing a trend reports about spring summer 2017 right now when its minus three in London and colder elsewhere, but I guess that doesn't matter. It is totally normal to be dreaming of the top styles we loved and trends we'll be investing in for 2017. Lets rewind back to September during my visit to New York, London, Milan and Paris and, quite frankly, I haven't been able to get it off my mind since. The collections, not the 30 degree heat traveling around New York – but thats another story. Anyway – see below and follow for more over on my  Instagram page.
REFRESHED BRETONS
Kicking off the top trends, it was bold, it was bright, and it was brilliantly textured. Spring's stripes had us a jolt of energy in a sea of classic Bretons. They came in all shades of the rainbow this season, my favourites were those that featured graphic primary colors anchored down with some polished black with a standout from Proenza Schouler (Left) Rosie Assoulin (centre) and the sequin shirtdress was another standout, similar to Monse Maison (right).
FLORALS
I know, the most obvious for Spring trends, florals. Groundbreaking. But in all seriousness, the season's florals felt fresh in their unabashed femininity, blooming up and down long, tiered skirts, ruffled jumpsuits, and voluminous sleeves. Grab yourself one of the top three almost scene-stealing summer party dresses or formica prints that will re-energise your workwear. Stand outs from Tibi (left), Lela Rose (Centre) and Ports 1961 (Right).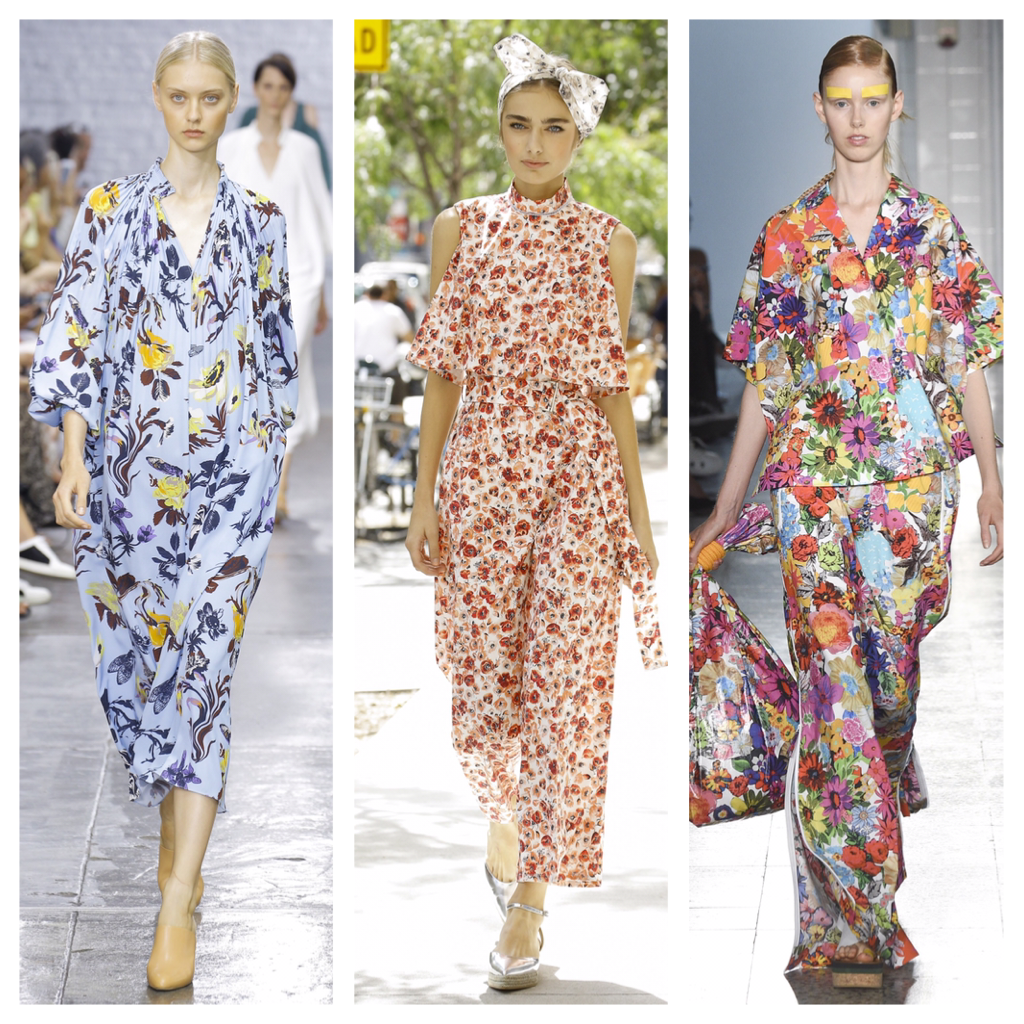 CROP TOP TREND
For those with ample confidence while at it, not-so-ample cleavage, there will be endless opportunities in spring to take the crop-top trend to its logical conclusion and skip the "top" part all together. Lingerie-like pieces were paired with evening skirts, cropped jeans, slinky suits, and more at shows as varied as Alexander Wang, Tory Burch, and Oscar de la Renta. Luckily, at this point, you will still have a little time to start working on the abs in preparation. Key looks from Altuzarra (left) Victoria Beckham pretty little midnight number (centre) and American dream, Tory Burch (right).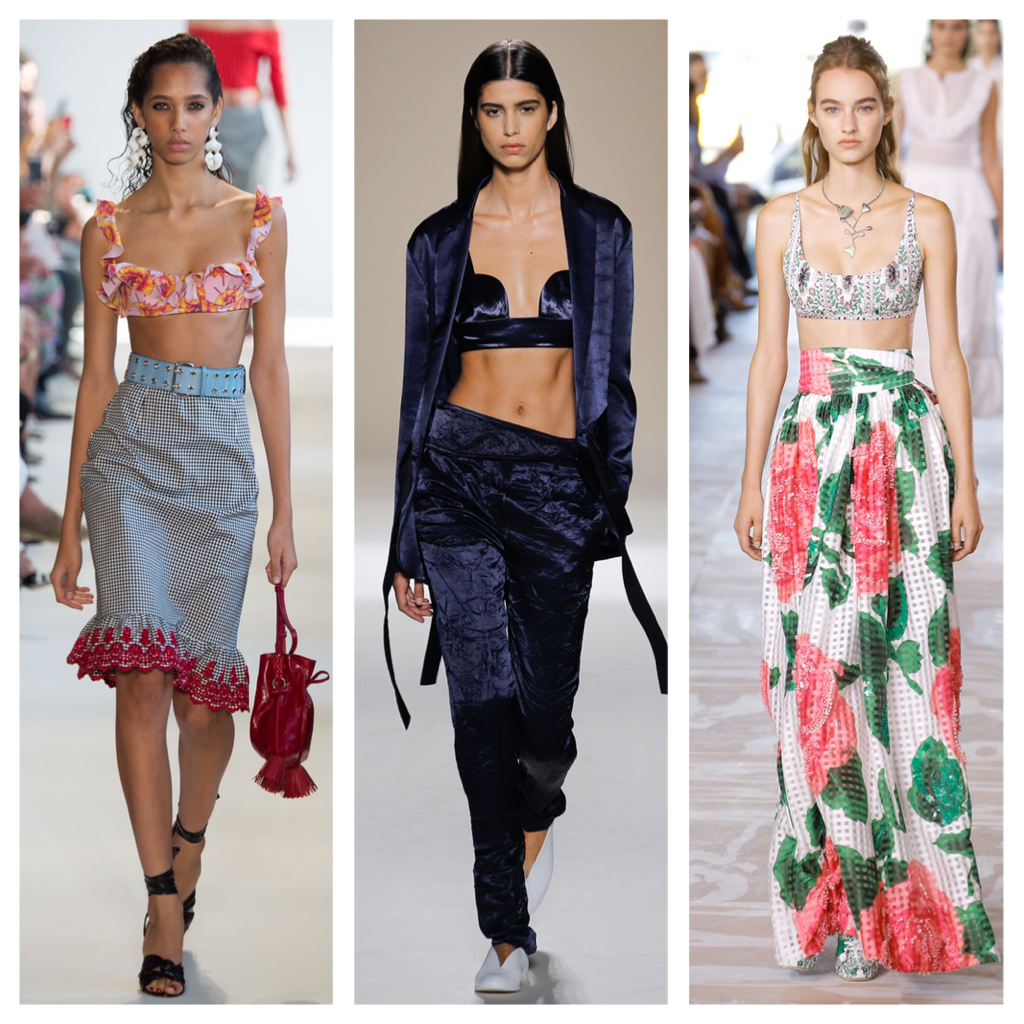 GRUNGE IS COOL
More-is-more. The attitude on the runway is shaping up to be the quickest ticket to the cool kids' table this spring. The references we seen may have been wide and varied but the glam rock and rave culture at Marc Jacobs (right), rockabilly rebels at Coach 1941 (left) or the clean lined grunge girl 100 from Saint Laurent (centre).  She is ultimately, the same young, wild while the free spirit ran throughout the long tedious month.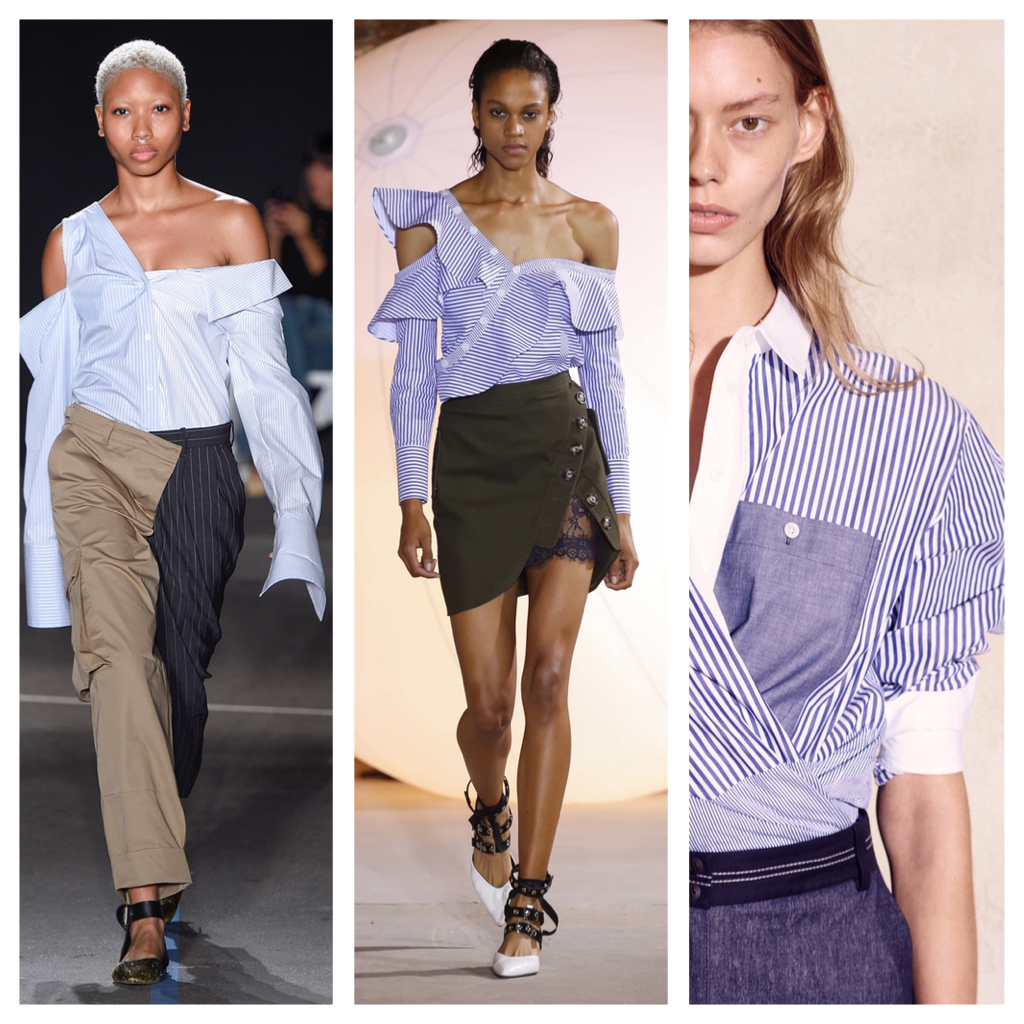 MAGENTA
The relatively subdued, blush-pink trend that took Milan this season got a fresh burst of energy in Paris, with deep fuchsias, magentas, and shocking Schiaparelli pinks dominating the runways. Most designers also went the head-to-toe route, ensuring maximum in-your-face impact, while also mitigating the risk of clashing. In real life, though, you might choose to sub-in some denim in place of either Ellery's (right) patent-leather trousers or that matching trench. Daring fuchsia from classic Hermes (left) and Valentino (centre), bold but bloody brilliant.
ATHLEISURE / SPORTS LIFE
Weirdly, mostly in Paris I noted a trend that could only qualify as "athleisure" . Most designers there proved that not every sport-inspired look has to be of the gym-to-brunch variety. At Dior (left), the newly appointed Maria Grazia Chiuri presented slim-cut fencing jackets with matching trainers and cropped trousers—which, as a whole, we might not be wearing like for like but, the devil is in the detail and it'll surely trickle down in the form of quilting and buckle details on pieces come spring. It's key to be also be on the lookout for retro-inspired sportswear next season, in the vein of that awful label, Off-White (centre)  and their drawstring track jackets and side-stripe tapered pants or Courrèges' (right) '60s-futuristic neoprene leggings and bodysuits.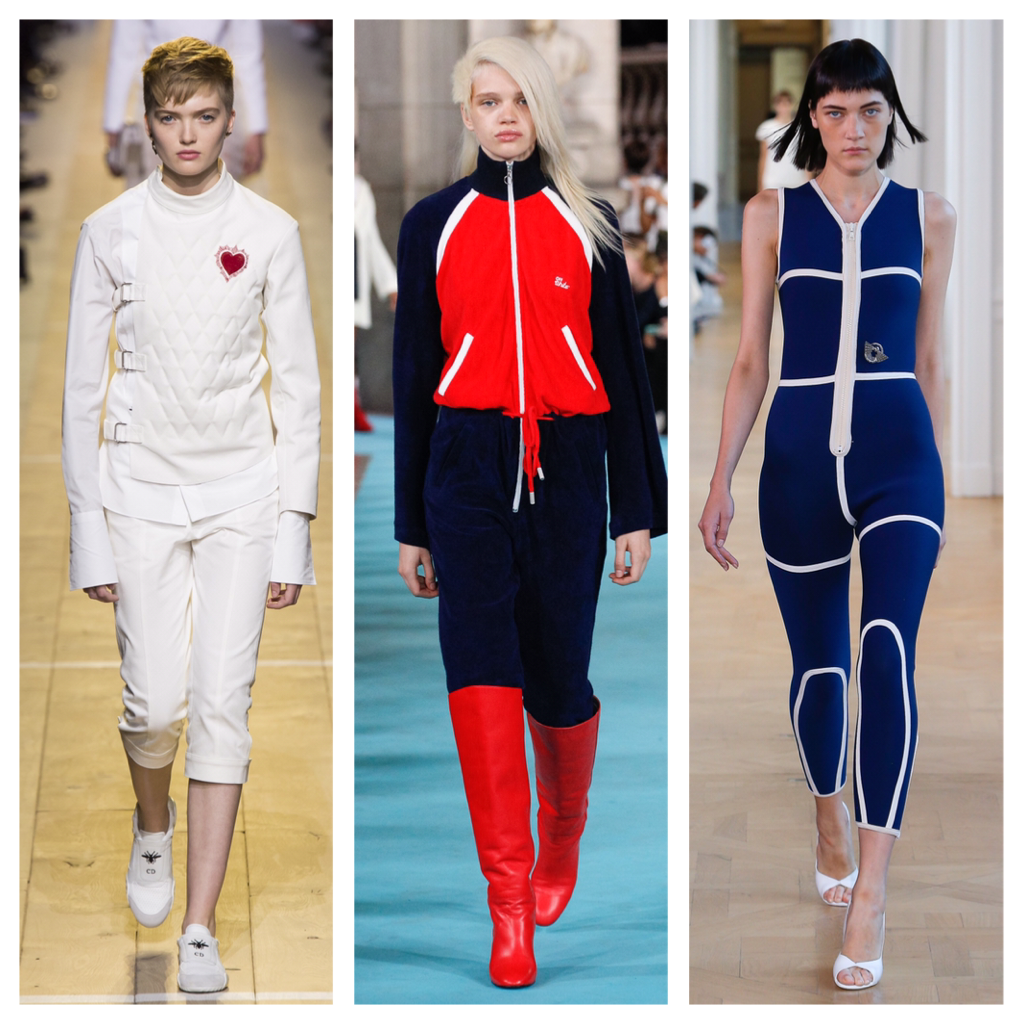 RETRO PRINT REVIVAL
1980s not your thing? Perhaps the shows can interest you in something from a little bit farther back. Designers pulled from the '50s, '60s, and '70s in selecting prints this season, with Naeem Khan (left) offering flower-power floaty florals, poolside nostalgia at Miu Miu (right) or be bold and follow Givenchy's (centre) lending retro vibe to their new mandala print courtesy of point-collar silhouettes and an orange-heavy  palette.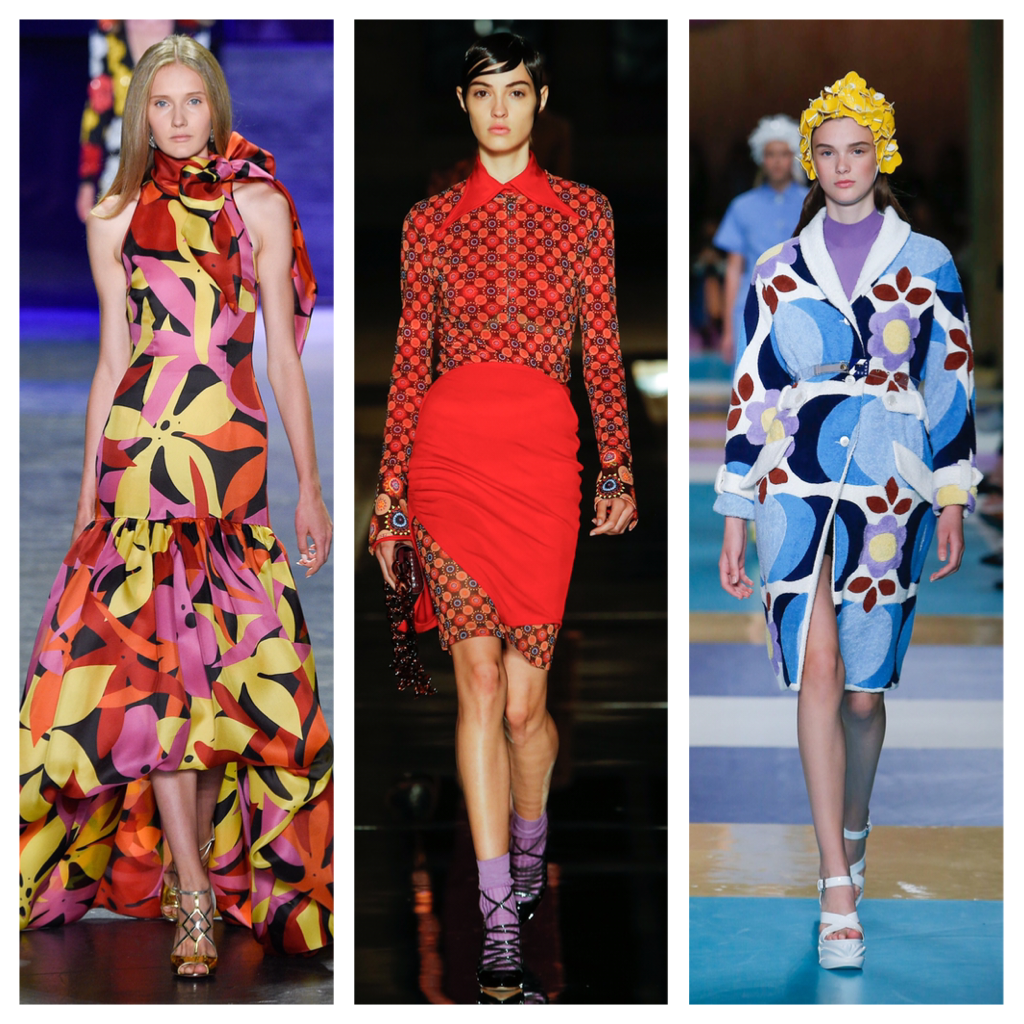 YELLOW
As far as wearable colours go, yellow tends to be a hard sell—but that didn't stop designers across all four fashion capitals from taking their best shots, pushing shades from mustard and marigold to saffron and sunflower. As it was with magenta, the best looks tended to be those that didn't hold back— Pucci who sent 20 looks down the runway in various tones of yellow, sculptural waterfalls from Preen and Chanel colour checks in with suiting while tapping into the younger generation with a 21st century fuelled show of data.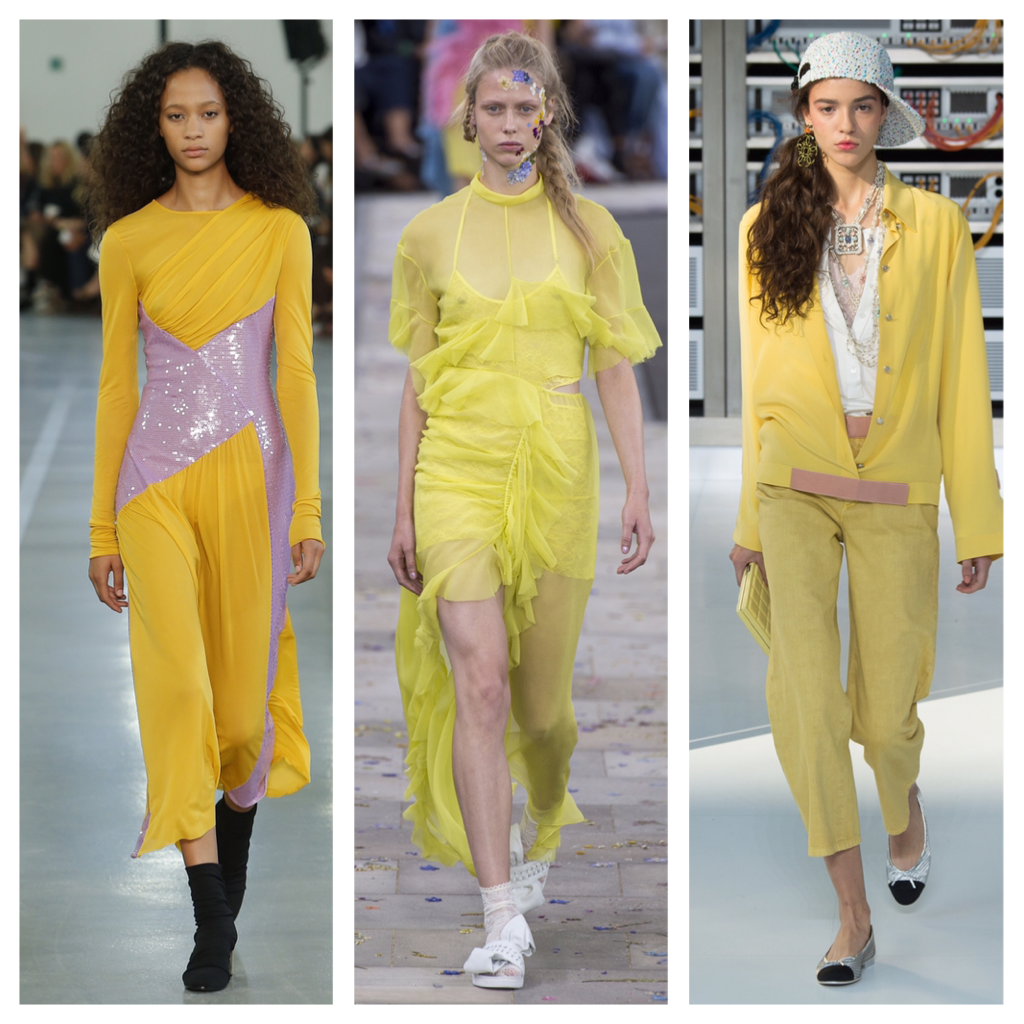 GAME ON 
In fashion, "uniform dressing" usually refers to one's longterm commitment to a simple, unfussy look, so think Vera Wang's leggings or Carolina Herrera's white button-down shirts for starters. For spring, though, Milan's resident maximalists are proposing a less ascetic take on the concept, with looks inspired by teaming sports tops with athletic separates. At Stella Jean (right) the design team used the football field as a goal point, pointing to the fact that the sport is essentially a global unifier. I guess it was a strong enough reason enough to weave references to it into her signature citizen-of-the-world aesthetic… bore. At Gucci (left), meanwhile, Michele showed track pants and a beaded ivory baseball shirt with matching trousers—pieces that are sure to fly off the shelves and onto the back of street-style stars come March. One look from Dolce & Gabbana (centre).
Whether in the form of extra-long cuffs, ballooning sleeves, or sloped, super-sized shoulders, there's a whole lot of attention being paid to what goes on your arms these days. Jil Sander (centre) showed an array of blazers, dresses, and trench coats equipped with huge, sandwich-sized shoulder pads, and DSquared2's leg-of-mutton sleeves were not for the faint of heart, but for the most part, Milan's take on the trend was softer and more elegant than most—if not always conducive to jackets or shoulder bags or take note from Ferragamo's (left) worst collection to date without the mind or hands that of Massimiliano Giornetti. But for this, 10 out of 10 goes to Simon Port Jacquemus or Jacquemus (right) as we know.