SHOP: FIVE MALE GROOMING PICKS FROM TRIUMPH & DISASTER
Posted on by Cameron Tewson
With so many great products on the market now, it is particularly difficult to know what is exactly good and what is just not worth it – especially since every man's skincare needs, not to mention personal tastes, are different. But before you make any rash decisions based solely on the hunky male model in the magazine advertisement spread's sex appeal, heed my advice. It was last year I came across New Zealand based brand, Triumph & Disaster and I have been lucky enough to try out more of the collection since my last post; check out my top products you can buy now!
A strong, natural product that provides strength and hold without adding volume or dulling natural shine. Utilising a bespoke blend of Beeswax, Argan oil and Kawakawa to mould hair and treat the scalp, Fibre Royale is a strong hold, low volume product that delivers a natural look & style. Perfect for medium to long hairstyles, ideal for both men's and even women's cuts. It's recommended better for thicker hair types.
Fibre Royale Little Puck (25g), £9.95 from Triumph & Disaster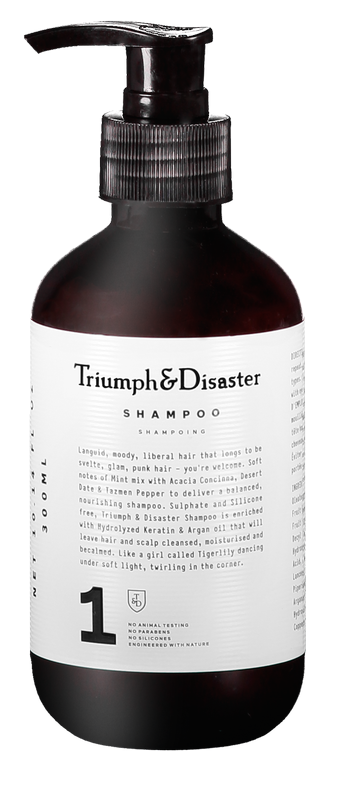 I am a sucker for a great shampoo. The Acacia and Gypsophila shampoo from Triumph & Disaster is a deep and gentle cleansing product and is 100% naturally derived. The formula is enhanced with fresh peppermint notes while tazmen pepper actively treats the scalp, the keratin rich formula ensures volume and structure are kept in balance and damaged hair the chance to recover and rebuild. Sulphate free to avoid pore blockage and brittle hair, this Shampoo utilises gentle plant based cleansers to remove buildup of excess oils and residual hair products, making for a genuine hair & scalp treatment.
Shampoo (300ml), £21.00 from Triumph & Disaster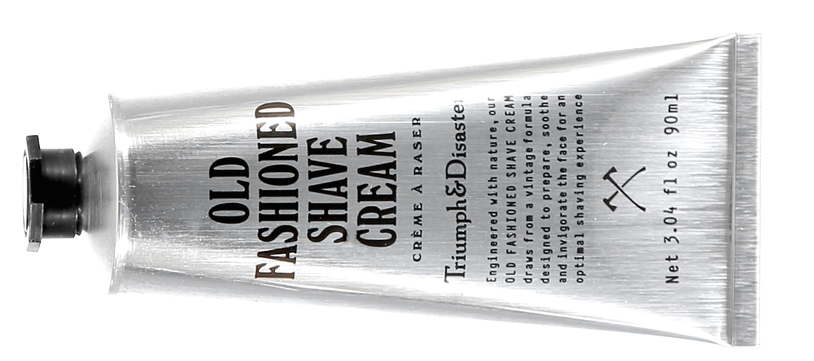 Shaving Cream in general reminds us all that shaving is a skill passed down from generation to generation. Triumph & Disaster Shave Cream delivers a great shave without the any of the nasties. Unique aromas of old school medicinal notes, bright, fresh citrus tones and a hint of Turkish barbershop at the back end, evoke a sense of tradition and nostalgia befitting a gentleman's morning ritual. But what is even better is that there is more than 90 shaves in very tube – smart buy!
Old Fashioned Shave Cream, £18.50 from Triumph & Disaster
'Frank the Dopp' is Triumph & Disaster's take on the classic toiletries bag. Genuine Leather with a synthetic water-resistant interior; stylish enough for any man on his travels.
Frank the Dopp Toiletries Bag, £75.00 from Triumph & Disaster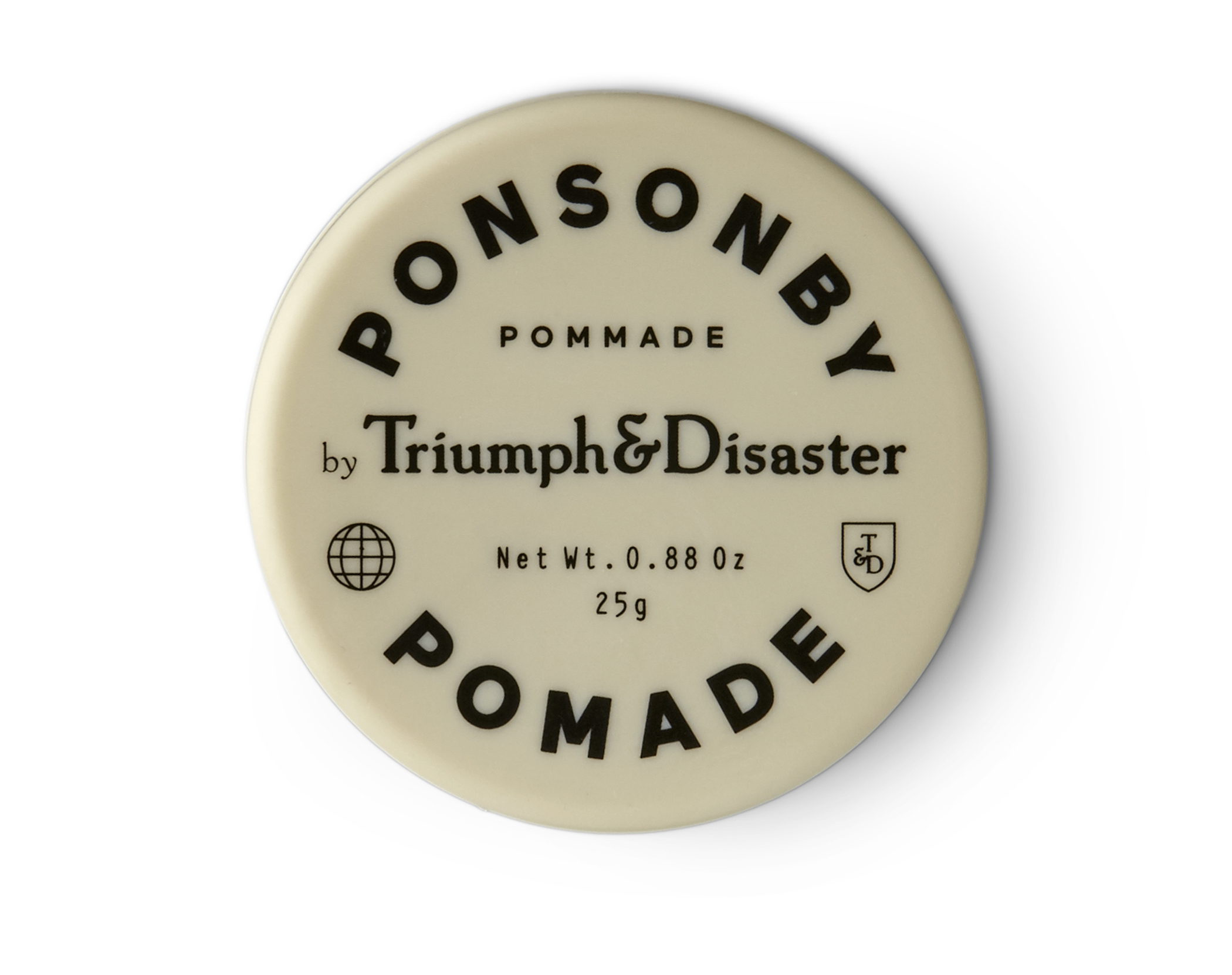 Utilising White Clay and Beeswax mixed with Pracaxi oil and a splash of Brazil wax this medium hold clay is designed to create the perfect hold for those who want a matte, firm, healthy wave that is flexible enough to mould your own way, but strong enough to keep it that way.
Ponsonby Pomade Little Puck (25g), £9.95 from Triumph & Disaster