Overview:
Set on Manhattan's impressive 5th Avenue, the hotel is located near Times Square, Bryant Park and Grand Central Station and in the shadow of the epic Empire State Building, The Langham New York Hotel stands at the crossroads of art, fashion and design. Comprising 157 stylish guest rooms and 57 ultra-luxurious suites, the hotel is designed to inspire and destined to reflect the vibrancy, sophistication and culture of the world's most inspiring city – also known as, The Big Apple.
Constructed in 2010 as The Setai Fifth Avenue, the Hong Kong based Langham Hotel Group took over management in 2013 and transformed the swanky property into The Langham New York. While The Langham name is not well-known to Westerners, it is a well-established Asia-Pacific luxury hotel brand with global expansions that now spans over 5 continents.
Public Spaces:
When you step into the lobby, you are greeted by The Langham Hotel Group's ginger signature scent, a refreshing, serene and subtle essence of pink roses and ginger flower. The delicate aroma, which is dispersed through the air-conditioning systems, is a very nice and unique touch, and it immediately reminded me of my previous stays at other Langham hotels.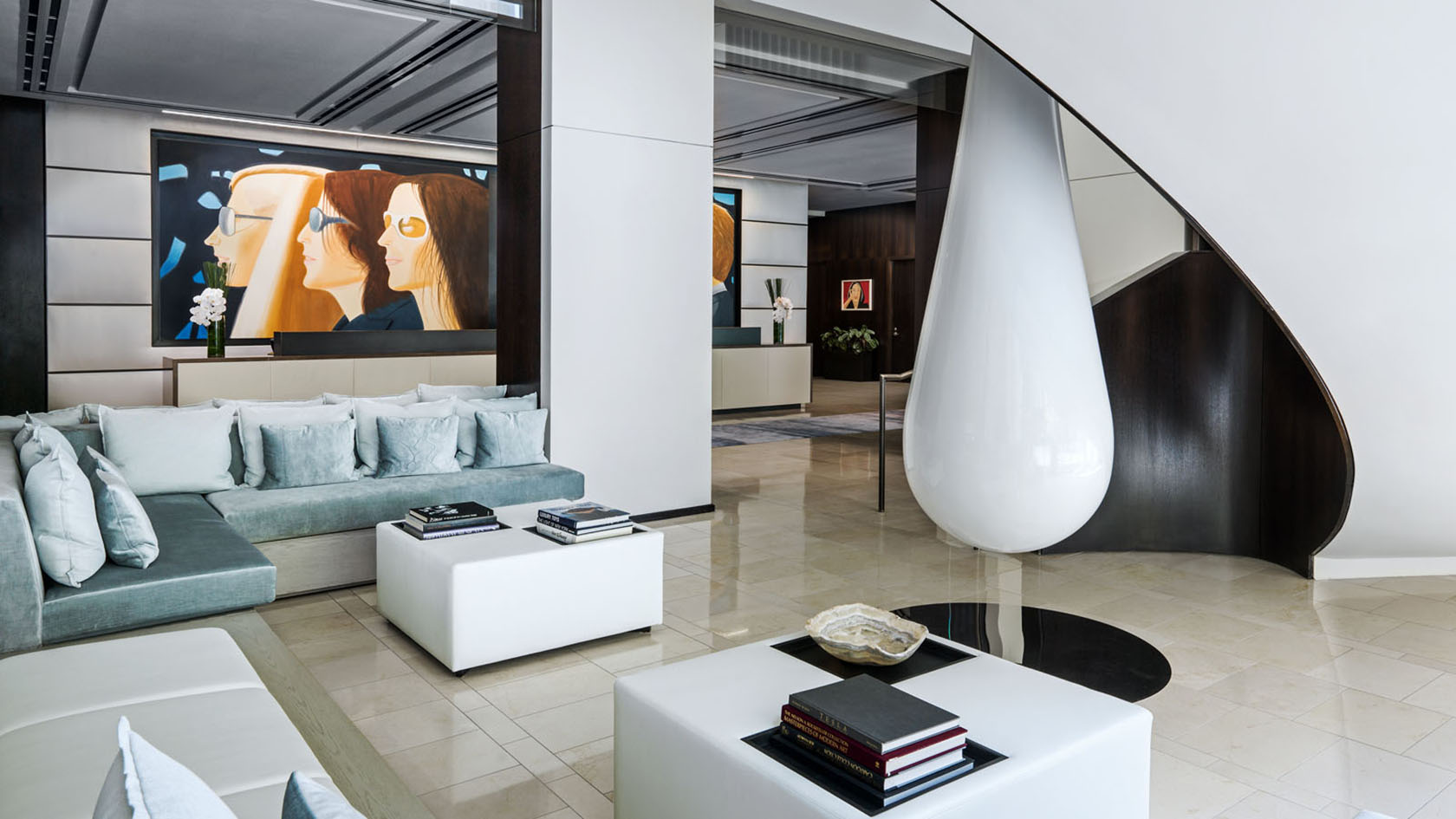 Guest rooms:
With a spine-tingling view from the 22nd floor overlooking the impressive City, my one-bedroomed suite (Langham suites, pictured below) was spacious, bright and truly embodied the epitome of urban sophistication that Langham Hotels do so well. The residentially styled guest rooms and suites are furnished with indulgent amenities and feature floor-to-ceiling glass windows. Most accommodations feature deep auburn rosewood flooring and plush carpeting, creating a subdued ambiance.
The suite featured a spacious bedroom with a King-sized bed, a separate sitting area, a full kitchen, and closet with washers and dryers. The large marble bathroom featured a deep soaking tub with separate rainfall shower, and an in-mirror television.
Food:
The pièce de résistance is of The Langham New York's two dining venues is the Michelin-starred restaurant Ai Fiori by the Altamarea Group. Ai Fiori – which means "among the flowers" in Italian – features a menu that celebrates the French and Italian Riviera, courtesy of the world-renowned Altamarea Group and Chef Michael White.
Breakfast is also served in Ai Fiori and is of excellent quality. It features a small continental buffet, and you can order your eggs and other hot dishes from a menu. Complimentary breakfast is not standard at Langham Place, but is included in certain pre-booked packages.
Service:
Helpful faces on reception lobby to the bellboys outside, the hotel and it's service is not to be faulted at all.
---
For more information or to book, visit The Langham Fifth Avenue here