Recognisable by its redbrick Georgian architecture, Marylebone is one of London's most desirable postcodes. It resists the frenetic frenzy of nearby Oxford Street, instead offering a cool, calm pocket of curious boutiques and independent retailers and restaurants. This stylish enclave skips to its own beat, also boasting a weekly farmers' market on Sundays, the uber-stylish Monocle Café and sizzling celeb hangout, Chiltern Firehouse. We've rounded up the top places to visit while in town: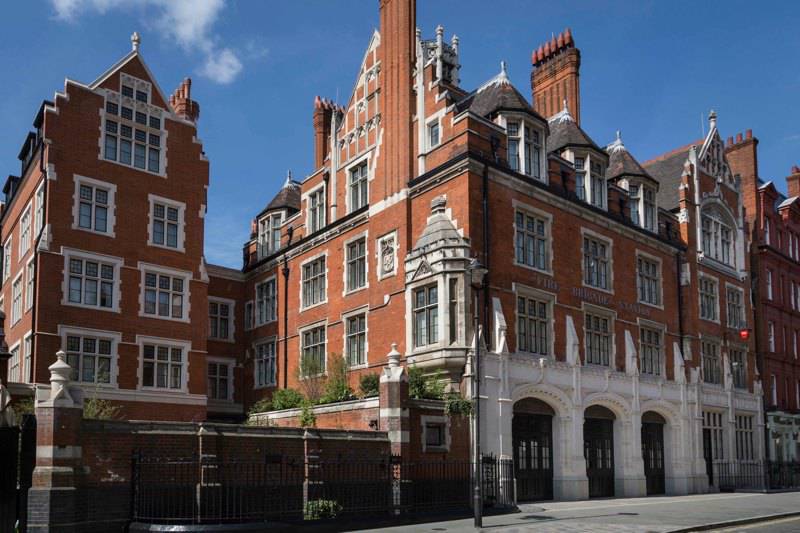 CHILTERN FIREHOUSE
Chiltern Firehouse was one of the first purpose-built fire stations in London, dating from 1889. Carefully restored by hotelier André Balazs, Chiltern Firehouse joins the collection of bespoke luxury hotels that include the iconic Chateau Marmont in Los Angeles, the renowned Mercer hotel in New York and the seasonal Sunset Beach on Shelter Island.
The Firehouse offers 26 elegantly restored bedrooms and suites with one or more working fireplaces and generously appointed bathrooms that provide an experience of grand domesticity contextual to the historic charm of the building. Perfect for eating and the odd spot of celeb spotting!
Chiltern Firehouse – 1 Chiltern St, Marylebone, London W1U 7PA – www.chilternfirehouse.com
THE WHITE COMPANY
Founded in 1994 by Chrissie Rucker, The White Company celebrates everything impeccably stylish and beautifully designed products, principally in white. The Marylebone store showcases the latest fashion (designed and directed by fellow 'five minutes with…' interviewee, Barbara Hoorspool), home and lifestyle needs from the brands current collections and holds a focal wall featuring signature scents and candle including the favourite Symons Street – named after the brands first store.
The White Company – 112-114, Marylebone High St, Marylebone, London W1U 4SA – www.thewhitecompany.com
LARK & BERRY
Lark and Berry launched in 2018, the brand offers precious metal collections set with cultured diamonds – perhaps better known as laboratory-grown diamonds. Founder, Laura Chavez had long dreamed of starting her own high-quality jewellery brand, yet the long-standing traditions of controversial, environmentally disturbing diamond-mining held her back from purchasing. Set in the heart of Marylebone, the Lark & Berry store is the first in the world using only cultured diamonds and most recently shared its philanthropic initiative of planting five trees per every purchase in partnership with One Tree Planted. Oh, and did we mention the newly launched piercing collection?
Lark & Berry – 52a George Street, London W1U 7EA – www.larkandberry.com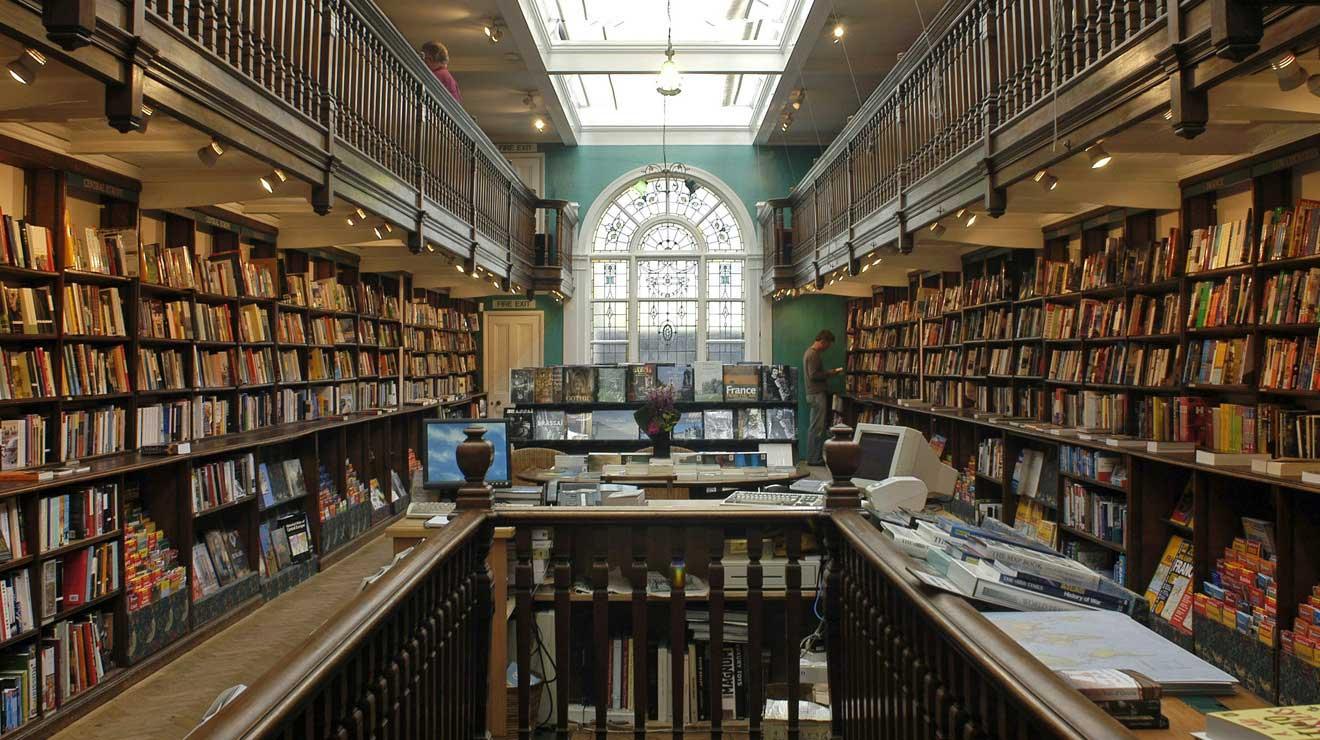 DAUNT BOOKS
Daunt Books on Marylebone High Street has been drawing London's literati since its opening in 1990. This bibliophile's haven is housed in a former Edwardian bookshop, completed in 1912 and thought to be the first custom-built bookshop in the world. The arched window and skylight flood the shop with natural light, while books are arranged on long oak galleries. Daunt Books specialises in fiction and non-fiction books spanning travel, art, design, food and children's reading, and you can also pick up a now-famous Daunt Books canvas tote bag. 
Daunt Books – 84 Marylebone High St, Marylebone, London W1U 4QW – www.dauntbooks.co.uk
CASELY-HAYFORD 
Founded by father-and-son duo Charlie and Joe in 2009, Casely Hayford is credited with pioneering a new genre of menswear in London, splicing tradition Savile Row tailoring with sportswear and subculture references. Womenswear followed in 2017, satisfying a thirst for contemporary, bespoke female tailoring in London. The brand opened its first standalone boutique in 2018 to a fanfare reception, impeccably designed by Charlie's wife, interior designer Sophie Ashby. Head here for the perfect collarless shirt, louche outerwear and made-to-measure contemporary suiting, working from a library of 3000 fabrics and cut with a signature dash of anarchy.
Casely-Hayford – 3 Chiltern St, Marylebone, London W1U 7PB – www.casely-hayford.com