HOW THE CORONAVIRUS OUTBREAK IS AFFECTING THE FASHION AND BEAUTY INDUSTRY
Posted on by Cameron Tewson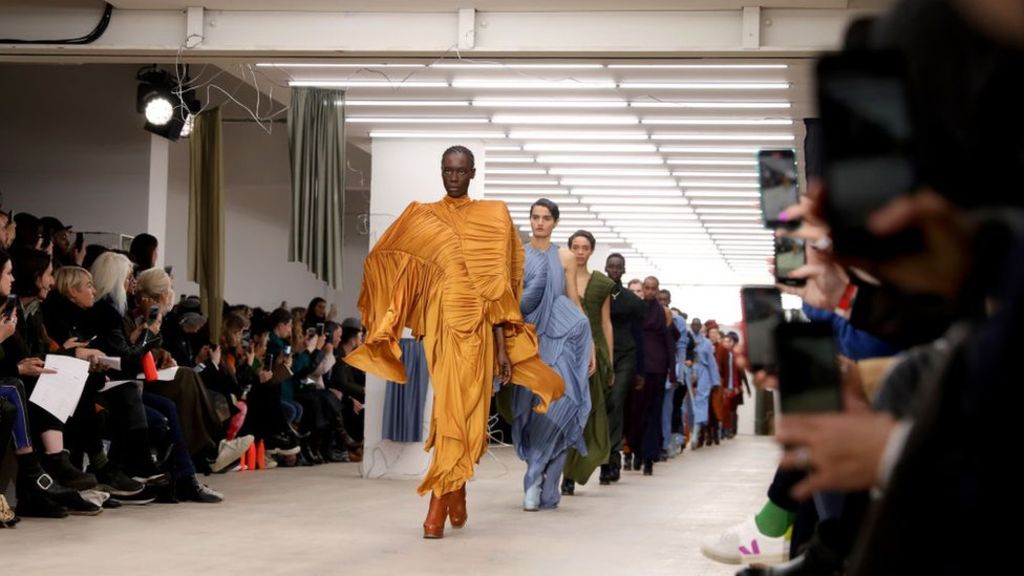 The first quarter of 2020 may prove catastrophic for the fashion industry, particularly in Italy, where fashion accounts for over $100bn of the country's economy. The exponential spread of COVID-19 has led to the postponement or cancellation of a number of fashion shows, trade shows and exhibitions. Panic was beginning to set in during the February circuit, with Louis Vuitton managing director Antonio Belloni seen fist-bumping guests at their show at the Louvre for fear of more intimate contact. Since the epidemic coincided with the tail end of Milan Fashion Week, causing a number of runway events to be called off, reports are now surfacing that the fall 2020 and resort seasons will be detrimentally impacted, with an almost blanket moratorium on luxury labels. Armani, Burberry, Chanel, Gucci, Louis Vuitton, Max Mara, Ralph Lauren and Versace have all thrown in the towel.
Shanghai and Beijing Fashion Weeks were postponed and Tokyo Fashion Week has been wiped from the calendar, whilst many Chinese brands including Masha Ma, Shiatzy Chen, Uma Wang, Jarel Zhang, Calvin Luo and Maison Mai have cancelled their upcoming Paris Fashion Week events.
In terms of day-to-day trading, many companies are facing financial repercussions due to the virus' effect on production and consumption, with a measurable drop in sales. Most notably Tapestry Inc – the umbrella company which owns Coach, Kate Spade and Stuart Weitzman – has said earnings could take a hit of between $97m and $124m. Sportswear giant Under Armour has warned its first quarter revenues could plummet by $60m.
China is one of the biggest suppliers to the fashion and beauty industry today, and this temporary paralysis of the manufacturing chain is problematic for luxury retailers. According to an interview in TIME: Pauline Brown, the former chairman of North America at LVMH, says the luxury market will be hit by Chinese shoppers focusing more on their health than big-ticket purchases: "The Chinese have been the single biggest driver in luxury and fashion in the last 10 years," says Brown. "They comprise about one-third of all purchases of luxury, but they are more than 70% of the annual growth in luxury consumption. So there has been a disproportionate reliance for quite a few years in that consumer." Consequently, businesses are no doubt re-assessing their supply chains in a bid to avoid empty shelves.
In the midst of the crisis, some larger fashion houses are proactively tackling the emergency, with brands such as the Armani Group, Dolce & Gabbana and Bulgari donating sizeable funds to hospitals and medical research universities. Meanwhile, LMVH, Kering and Richemont have donated approximately $4.7m to the Chinese Red Cross to help contain the spread. 
But what of the beauty market? Speaking to WWD, Edoardo Bernardi, general manager of the Estée Lauder Companies in Italy said: "Our retail sales data have been heavily impacted in these first days." This sentiment is echoed by cosmetics brand Kiko Milano, which is down 30% in sales, according to CEO Cristina Scocchia. Bricks and mortar stores are definitely struggling, particularly in the worse affected areas, with many emporiums and barbershops shutting doors, alongside an understandable decline in customer footfall. 
However, both brands have actually received a sales injection from e-commerce, with online revenue performing well. Indeed it appears Coronavirus may actually boost online sales of beauty products. However, it will depend on what percentage online sales account for in terms of their impact on the wider bottom line.  
The beauty industry isn't the only sector to recognise digital's potential for continued engagement. Earlier this week it was announced Condé Nast Italy has implemented a smart scheme to allow free digital download of the current issues of its popular publications, including access to Vogue, GQ and Wired for the next three months. The decision comes as a gesture of goodwill to its readers who may be confined to lockdown in the near future. It's also a particularly smart PR move as having some quality reading material may be just what the doctor ordered for those in forced isolation. 
According to chief executive officer Fedele Usai: "In a moment like this one, in which the priority is the national health, our mission continues to be the one to inform and entertain, and to do so in the correct way."
It goes without saying that the worst might be still to come for the fashion and beauty industries as Coronavirus looks set to impact the UK, US, France and Germany hard in the coming weeks. Whilst brands may feel helpless in stemming the negative effects of the outbreak, what savvy companies like Condé Nast are showing, is that there may be opportunities to lessen the blow to consumers and nurture loyalty, if brands can think outside the box.