HOW IS PASTA-LOVING VOTARY CO-FOUNDER, ARABELLA PRESTON COPING UNDER ISOLATION?
Posted on by Cameron Tewson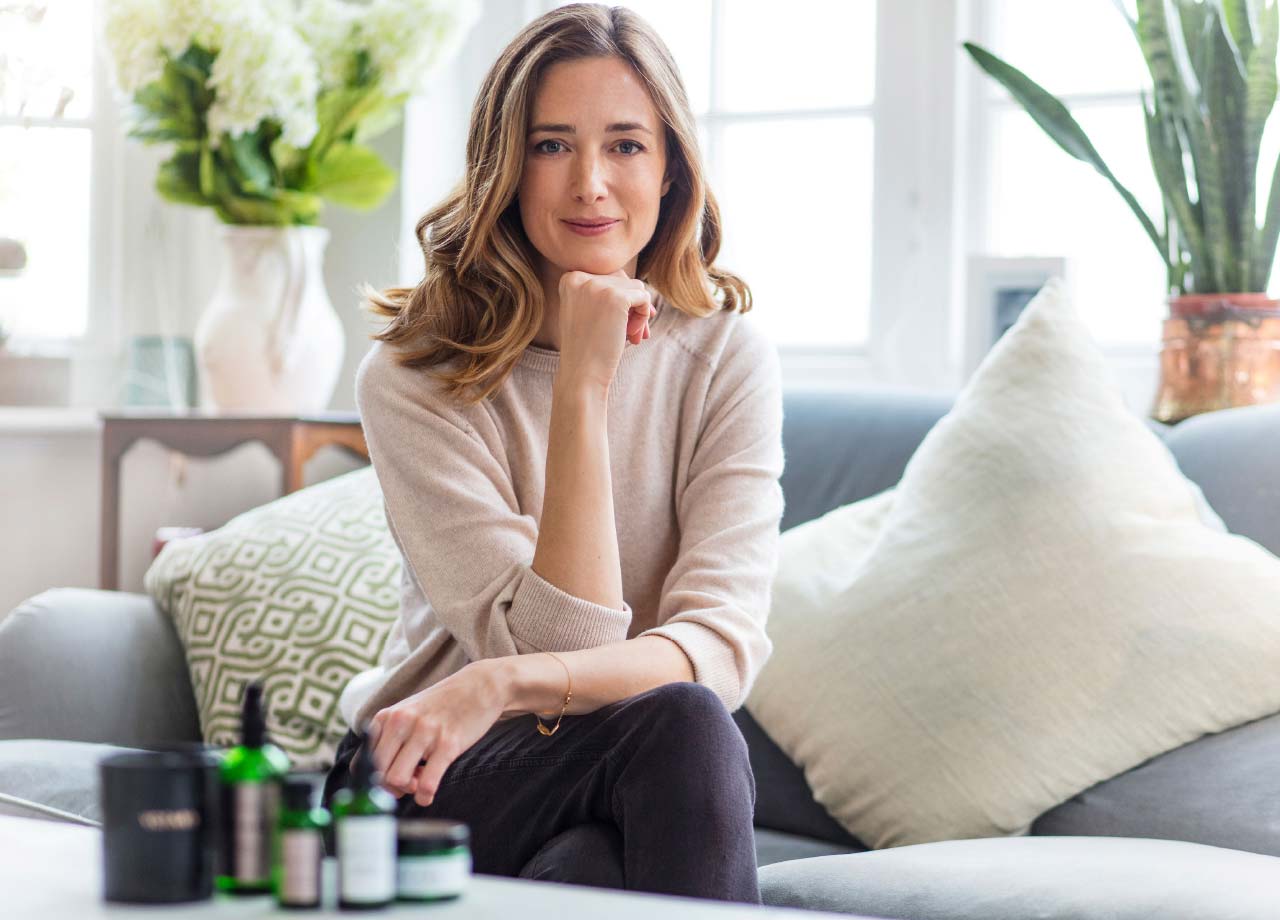 Votary began at the kitchen table of makeup artist, Arabella Preston. Arabella started blending pure plant oils to cleanse her own skin, and to prep the skin of her high-profile clients. With over 15 doors worldwide stocking Votary, we caught up with the businesswoman via e-mail to see how she's coping at home during the advised COVID-19 isolation period and just what she and her brand is doing to support.
CT: What are you doing at this time for self-care?
AP: As much exercise and fresh air as circumstances, work and weather will allow! I'm doing Joe Wicks PE class with my kids every morning, tuning in to my amazing yoga teacher Charlie Hartley's zoom classes and going for a walk with the kids once a day as our allotted daily outing. I intend to come out of quarantine fitter than I've ever been – which frankly isn't that difficult for the girl who does one yoga class a week usually. 
CT: What are you watching? Reading? Listening to?
AP: I've been listening to lots of Desert Island Discs. At times like this I find it reassuring to listen to people with stories to tell. Life is difficult and complicated, but it is also joyful and every day that passes with my friends and family in good health an immense privilege. It reaffirms my life motto 'This too shall pass.' 
CT: What's your favourite comfort food?
AP: Pasta! I can't lie, the shortages have been stressful. 
CT: What's your favourite cocktail/wine?
AP: I haven't been drinking much as find the quality of my sleep better without alcohol. But I do love a G&T made with my favourite Salcombe Gin. 
CT: Are there any charities that you are supporting in the wake of Covid-19?
AP: We have sent care packages to some ICU teams in London hospitals. The nurses are really struggling with rubbing from their face masks, so the feedback has been that they really appreciate the nourishing and soothing oils.  
CT: Is there anything you're doing to help local businesses?
AP: I am trying to shop local wherever I can. We have just got back from walking across the fields to our local farm shop. They are incredibly overworked and the whole community is so grateful to them for staying open.  
CT: What sorts of activities are you doing at home to keep yourself creative and inspired?
AP:This is the best time of year for gardening and so we are rushing out to prune, weed and mulch at every opportunity.
CT: What is something new that you have tried while being home? OR Have you engaged in any new activities/started any new hobbies while being home?
AP: I work from home anyway, so I am just trying to embrace having time for things that I always complain about never having time for! We've played a lot of board games with the kids, had a mega tidy and I am determined that I will sort out our digital photos. Only 52,191 to get through!
CT: Is there any advice on how to stay motivated that you'd like to give other fellow creatives that are WFH at this time?
AP: Monday to Friday get up at your normal time and get dressed straight away. Don't make the mistake of breakfasting in your pyjamas – it holds up your whole day. Take regular breaks from your desk so that you keep moving and don't feel you always have to work in the same place. Take your laptop to a sunny window if you want to. 
Discover the Votary collection here www.votary.co.uk