FIVE MINUTES WITH… MR SMITH'S FREDA ROSSIDIS AND DAVID JUSTIN
Posted on by Cameron Tewson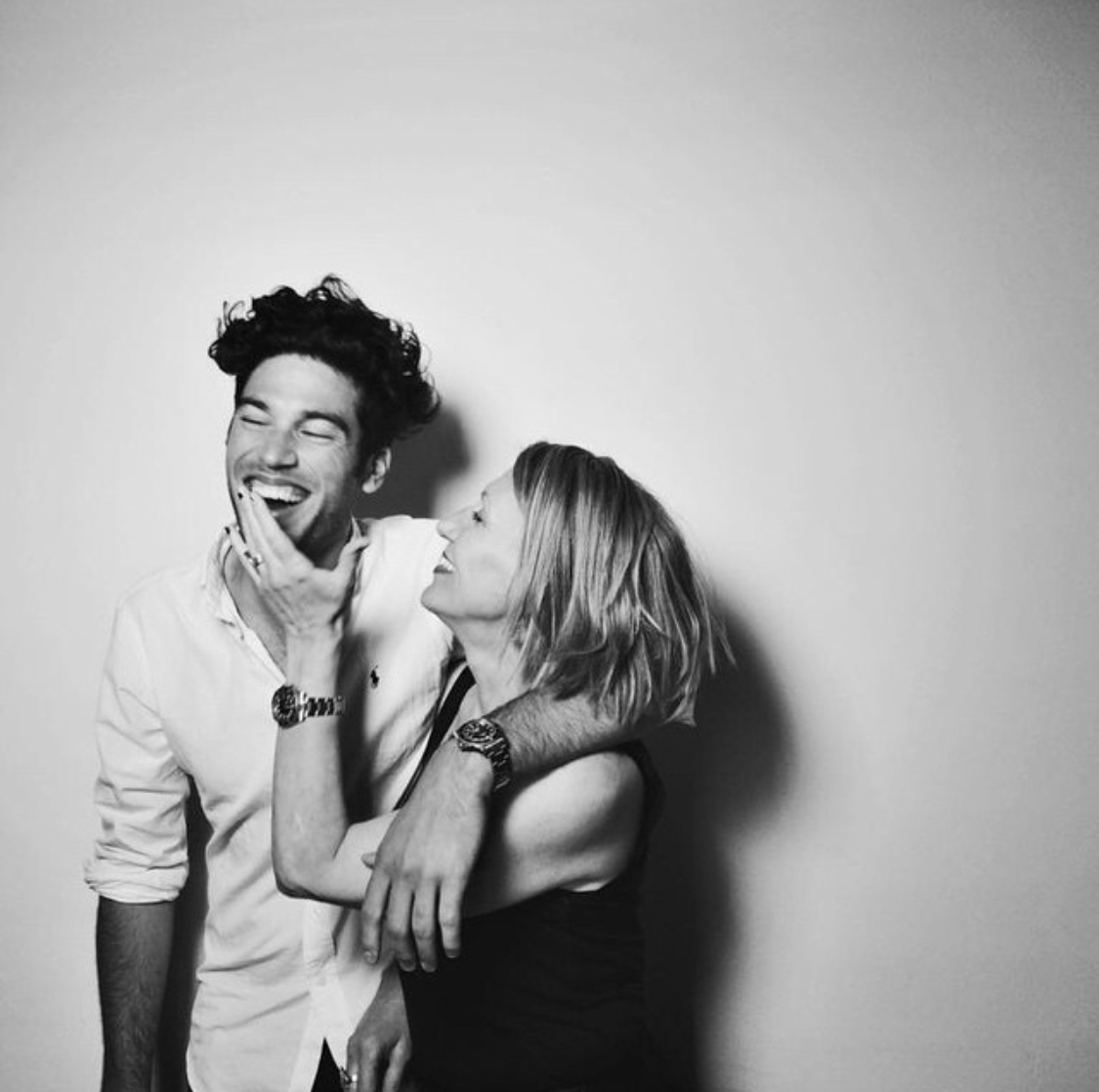 BIO: 
Mr. Smith founder David Justin has spent his life immersed in and around the hair and beauty industry. The son of a renowned session stylist, Justin began his career overseeing marketing and product development for high-end hair care brands in Australasia. It was here that he developed his passion for the science behind the style, passionately researching each and every product that came across his desk. Upon realising he couldn't find a range of products that spoke to him and his peers – luxury essentials that deliver on performance – the impetus for Mr. Smith was born.
Mr. Smith Creative Director, Freda Rossidis is one of Australia's leading stylists with over 20 years' experience working across runway, editorial, advertising, TV and celebrity styling. Freda has been a mainstay on the International fashion week circuit for many years assisting on Marc Jacobs, Prada, Chanel, Fendi, Rick Owens, Tom Ford, Givenchy, Dior, Balmain, Dolce & Gabbana, Hermes, Max Mara, Missoni, Ferragamo, Dries Van Noten and Burberry. Freda has also directed shows at NYFW, Paris fashion week and Australian fashion week.
CT: What did you do before launching your Mr Smith?
DJ: I studied business and commerce at university before working in marketing and product development for a haircare brand in Australasia. Working in the market led me to wanting to create my own brand of luxury essentials that deliver on performance.
FR: I have worked in the industry as both a session artist and multiple salon owner for over 20 years. I have internationally worked with Prada, Chanel, Fendi, Rick Owens, Tom Ford, Givenchy, Dior, Balmain, Dolce & Gabbana, Hermes and Burberry and have directed shows at New York and Australian fashion weeks.
 CT: How would you both describe the Mr. Smith brand and what are both of your roles within?
DJ: Mr. Smith is a fashion forward, professional haircare brand.  We produce premium, luxury and unisex haircare products using only the finest quality ingredients whilst being both environmentally and socially aware.   
FR: My role is the Creative Director.  I create the imagery, lead our fashion week teams and develop visual content for our brand.  I am across a lot of the education program we have developed and have a lot of day-to-day interaction with our clients and retailers. 
CT: Describe your brand in three words?
DJ: Style. Substance. Simplicity.
CT: Who are your personal hair icons and why?
DJ: For me it would be Alexa Chung.  She always looks super chic and feminine without being overdone or having an over complicated style.  Her hair is always wearable and effortless; she wears her look, it does not wear her.
FR:  Kate Moss – she always has that cool effortless style that is sought after by most women. However, I like constant change with hair so I admire Kirsten Stewart, David Beckham and Madonna because they are always embracing change with their hair styles and hair colour.
CT: What is the brand's plan within the UK market?
DJ: We are rolling out throughout the UK through selected and exclusive retailers – this has been our strategy in all our international markets and something that we have done with a huge amount of success.  I believe in this era of fast-fashion, people appreciate a more exclusive and tailored experience when it comes to luxury product or cosmetic purchases; our retailer roll-out directly reflects this.
FR: From an editorial perspective – we have a lot of really partnerships on the horizon.  We will be partnering with some amazing brands and creatives at London Fashion Week; so, we are super excited to share this with you and via our social channels (@mrsmithhair) in the coming months.
 CT: Tell me, how do you start your research making a new product?
FR: Our product development or new product research directly comes from what we require from our editorial work and international fashion week shows.  It is conceived, driven and created to meet the needs of stylists working in this international editorial space.
DJ: Once Freda brings a need for a new product to our creative and technical team we go away and research the ingredients and what is required to create the product to ensure it delivers on performance whilst using only premium ingredients.
CT: What advice can you give to a budding entrepreneur looking to work in the hair industry?
DJ: I always believe it comes down to hard work and understanding your target consumer.  In the end, there is no substitute for quality – whether that be a product, haircut or style, the consumer is now, more than ever, aware of what is available and I feel they demand the best.
CT: In your view, how does being stocked at Salon64 compliment the Mr Smith brand?
DJ: It complements our brand because we both share similar ethics in terms of offering a premium, high-end product whilst remaining exclusive.  Their simplistic yet luxe aesthetic directly reflects ours and I am so proud to see our product on their shelves and to be stocked in their salon.
CT: What are the 'must-have' products that everyone needs from the Mr Smith collection? 
FR: The Foundation is obviously the centrepiece of our styling range – it is incredible ad by far the most versatile product I have ever used.  Whether I am looking to get volume, create texture or slick back the hair I can use The Foundation and the results are unlike I have ever had before.  I also love Blond, it is a pigmented blond treatment that enhances colour by removing yellow and brassy tones from bleached and coloured hair.
DJ: Without a doubt, my favourite product is the Masque! It is a nourishing and hydrating hair masque with a great balance of protein to repair along with hydration to nourish.  We infused it with Frankincense, Marula Oil and Mango Butter to enrich the hair with nutrients and vitamins A, C & E.  Another personal favourite of mine is the Leave In – it is a weightless treatment cream that both protects and nourishes the hair whilst reducing frizz by utilising a natural anti-humidiifyer.
CT: What is next for the business?
DJ: We have a huge 2018 on the horizon – we have new international market launches, products and marketing campaigns.  As always with Mr. Smith all our roll-outs directly reflect our ethos of 'Style. Substance. Simplicity', which is why we have created such a strong following of retailers in such a short time.
FR: I am working on our 2018 Mr. Smith campaign – I am so excited to be able to share this with you in the coming months.  I feel it will be something unlike you have seen previously with our brand; we will be pushing the boundaries whilst always sticking to our vision of wearable, effortless and editorial hair.
---
Discover the Mr Smith collection