FIVE MINUTES WITH… DESIGNER LOUISE KENNEDY
Posted on by Cameron Tewson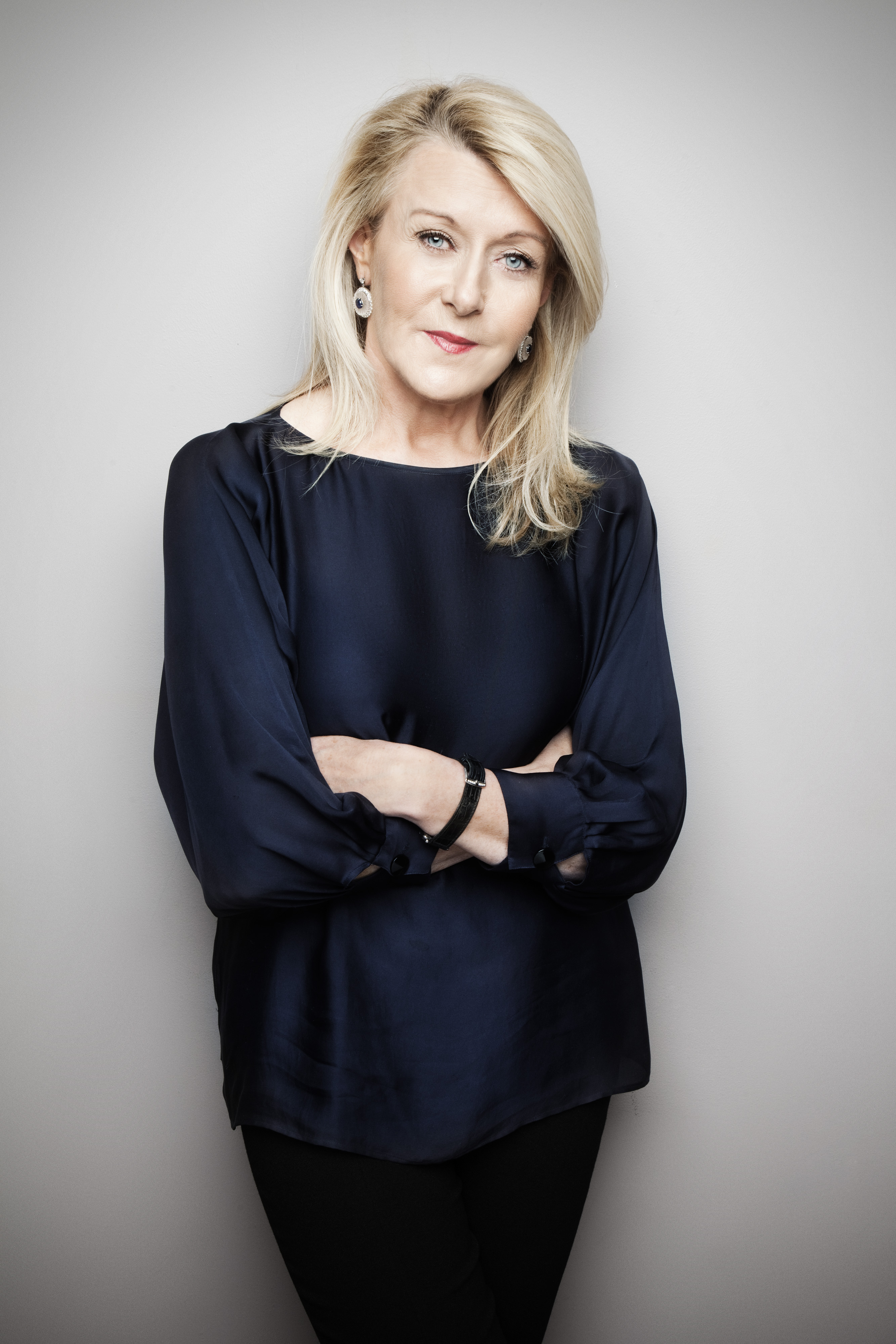 Louise Kennedy is a luxury lifestyle brand which expresses the style and elegance of its founder Louise Kennedy. Exquisite fabrics and attention to detail are paramount when creating clothes with a purity of line which flatter women of every age – and nobody does this like Kennedy.
The brand was established in 1983. With a Dublin flagship store opened at 56 Merrion Square in 1998 and shortly afterwards, the London flagship opened at 9 West Halkin Street in SW1. Since then, the brand has expanded into the US, with New York trunk shows every year gaining a loyal clientele.
Kennedy has designed for Ireland's President Mary Robinson and President Mary McAleese, as well as members of the British, European and Middle Eastern royal families, for high-profile businesswomen, and for actresses such as Meryl Streep. The Irish designer is also set to unveil the new uniforms for Aer Lingus cabin crew and frontline ground agents later this year. I sit down with the powerhouse behind the brand, to find out more.
CT: Three words to describe the Louise Kennedy woman?
LK: Interesting, interested, outward-looking.
CT: How do you want women to feel wearing your brand?
LK: Confident, comfortable, powerful. My wish is that my clients wear clothes that are flattering and beautifully made so that they feel relaxed and confident – and then forget about what they are wearing. I would hate to think a woman was fretting about her clothes. Good design, fit and fabric are the answer to that.
CT: How do you forecast for the season ahead? Tell me more about the prints / colour in the collection?
LK: We start out every collection with a strong sense of colour. This season, pink, orange and yellow were to the fore, which you might say is unusual for Louise Kennedy. Spending time in the Bahamas and on the West Coast of the US last year, where colour is part of the natural landscape, the built environment and interior design, certainly had an influence. It made me feel happy and uplifted and I wanted to translate that feeling. The same goes for the prints: we used a very fresh, zingy swirl print and a paint-splash print, which do spark a feeling of happiness. All this colour was tempered with unfussy, elegant silhouettes with subtle details. I think we got the balance right.
CT: How do you think the culture of fashion has changed since you started designing? 
LK: Oh gosh, yes. It's a fast-moving, always evolving industry which still thrills me, even as it is demanding, capricious and pressurised. But I'm excited at the innovation within the industry. Fabric technology has influenced how fabrics are woven and how they drape, fall and fold – and also how they last. This is exciting for a designer. And social media and e-commerce has revolutionised the industry. We have just launched a new website and e-commerce platform so that we can replicate online the personal service and attention to detail the client experiences in each of our stores.
From a cultural point of view, I love that fashion is now accessible to all and fascinating to many – you just have to witness the queues for the Met Costume Institute and the V&A exhibitions to know that fashion is an art form and a cultural force on a par with art, design, literature and music. I also love how women in business now have the confidence to wear beautiful feminine clothes and colour in the boardroom. I love how high-low dressing has become so acceptable. I have always dressed like this – a fabulous jacket with skinny pants and cool trainers – and am thrilled that more and more women adopt this polished but relaxed approach to dressing which is very much our style.
CT: The classic teal green uniform for Aer Lingus is getting an update – with an expected launch for Spring 2019 – what can we expect?
LK: It's top secret until launch, which is imminent, but I can say we were so honoured to be chosen to design the uniform again, 21 years after our first design was adopted. We have loved the design process and finding out what crew members want and need from a uniform in 2019. They spend all day wearing the uniform – it must fit, flatter, feel comfortable and look extremely smart since Aer Lingus crew are ambassadors for Ireland, all over the world.
Designer Louise Kennedy pictured with Aer Lingus uniform cabin outfits, past and present. Picture credit Business Traveller.
CT: What is next for the brand?
LK: In 2018, the brand was 35 years old so it was an opportunity to take stock and lay the foundations for a new phase in our business. This year, there is a focus on new markets outside Ireland, the UK and the US, so our online platform is of huge importance. We are also looking at private events and trunk shows in the Middle East, among other locations. Our client base is growing – we will be careful to take care of each of our clients and ensure that the Louise Kennedy experience is unchanged, even enhanced.
---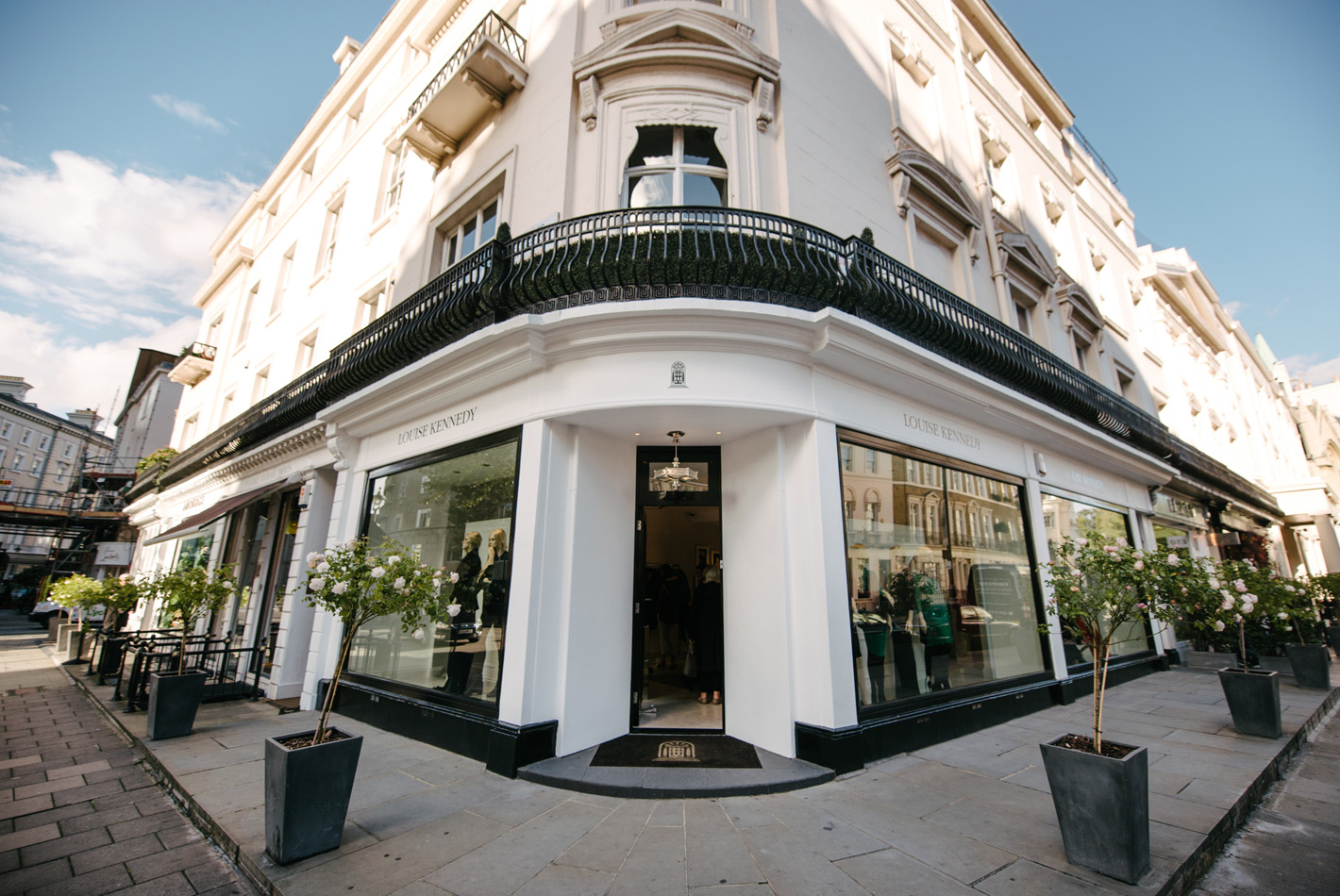 Discover the world of Louise Kennedy 
London Flagship: 9 W Halkin St, Belgravia, London SW1X 8JL
Dublin Flagship: 56 Merrion Square, Dublin 2, Ireland
New York City: see more on www.louisekennedy.com