EVERYTHING YOU NEED TO KNOW ABOUT VICTORIA BECKHAM BEAUTY
Posted on by Cameron Tewson
In February this year, Victoria Beckham announced the exciting news that a beauty line – Victoria Beckham Beauty – was on the horizon as part of her eponymous brand. Now, we can confirm, Victoria Beckham Beauty is finally here.
Today sees the direct-to-consumer line launching with an 11-piece smoky eye collection that Beckham, along with co-founder Sarah Creal (who also happened to be the head of global make-up development and marketing at Estée Lauder and worked closely with Beckham on her Estee Lauder collaboration), has designed with the idea of beauty in motion. It's for busy women who balance the school run with business meetings… a little bit like Beckham herself.
It was working on her Estée Lauder collection back in 2016 that gave Beckham an insight into what women really want from their make-up, and while the products may be new, they've been a lifetime in the making. "I have always been beauty obsessed, and I want to create beauty solutions that address my customers from head to toe, inside and out," she says. "It is all about making my community feel like the very best versions of themselves." It will come as no surprise that her first collection is all about the eyes. "Eyes are my signature," she explains to British Vogue.
The final piece in the eye collection is the Satin Kajal Liner (£20), which comes in three shades (Black, Bronze and Bordeaux) and has a satisfying creamy, easily blendable formula that's also waterproof. The idea is that the pencils are a perfect way to amp up a smoky eye, while being emotion and life-proof.
Both Victoria and Sarah made it their mission to find leading experts in clean and cruelty-free formulations for the make-up line, and insisted upon consciously designed packaging that doesn't compromise on the sophisticated VB aesthetic.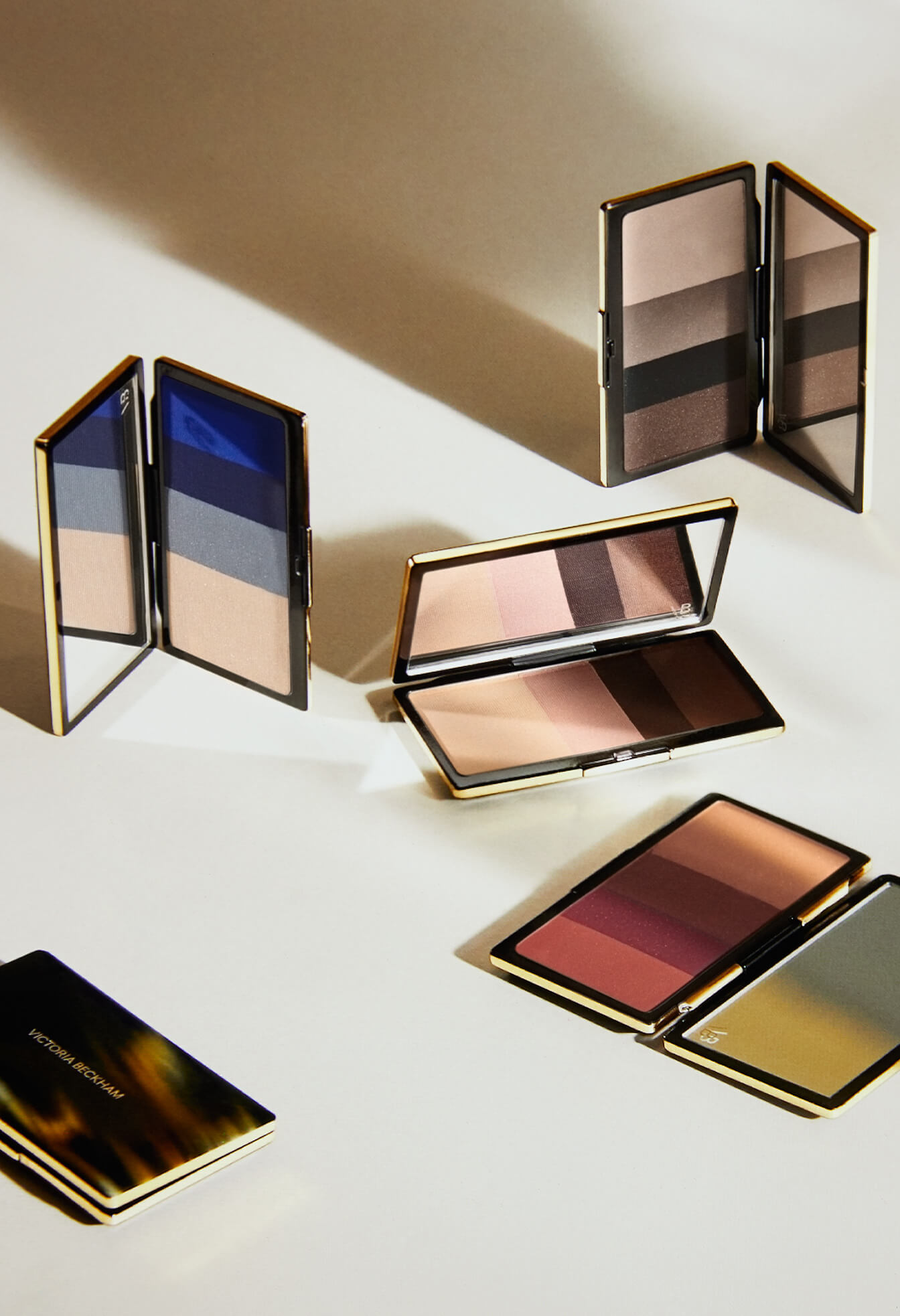 A digital-native brand – the collection is being sold exclusively through VictoriaBeckham.com and backed by NEO Investment Partners – was always the plan. "I was going direct to the consumer with regards to fashion before I had a standalone store, so this isn't new to me," says Beckham, who announced the launch of her own YouTube channel last year in a move designed to allow her to engage directly with her fans. "Just like I spend so much time in the fitting room getting to know what my customers want to wear, I'm going to be asking women to tell me which products they want me to develop for them in the beauty and wellness arenas. It's important for me to know what they want."
Discover the collection at  www.victoriabeckhambeauty.com/
This article originally appeared on British Vogue here.