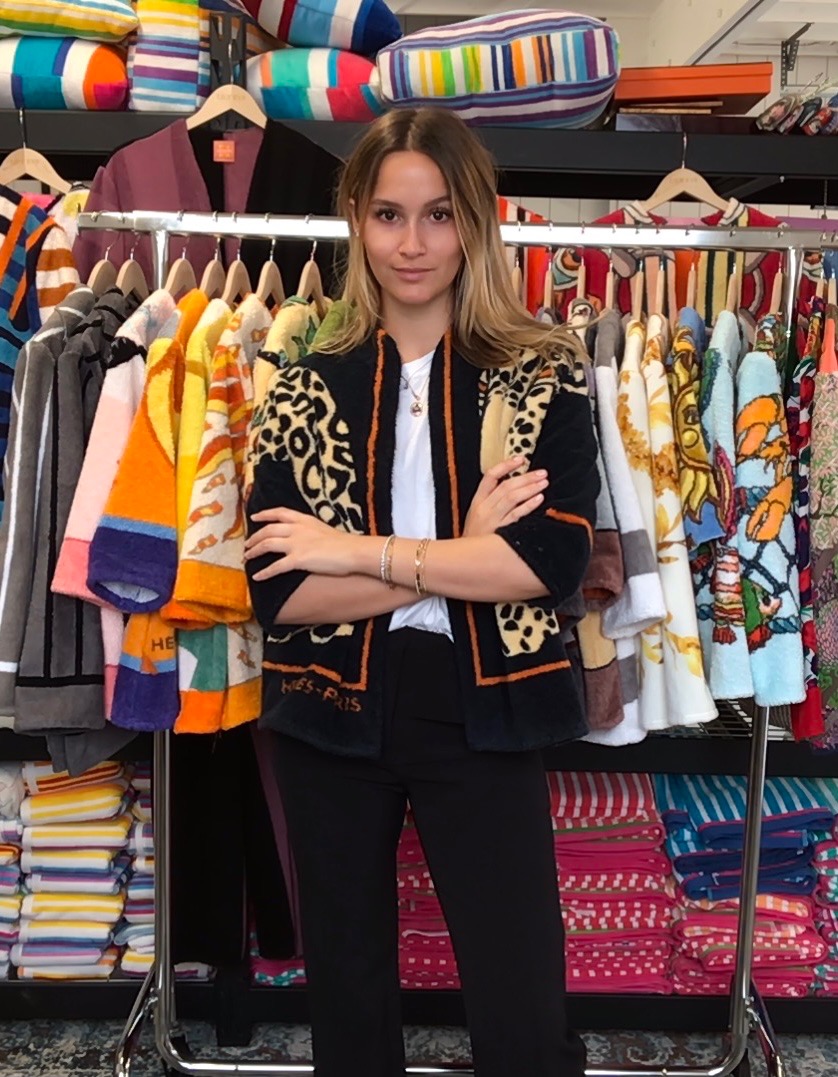 We've all heard of upcycling the old and the used, but not your designer towels and lust worthy, yet in-demand luxury blankets, surely?
An idea quickly turning to reality for LilyEve and founder Lily Clempson (pictured, left) who creates unique garments made from up cycled & vintage fabrics. The sewing star turn entrepreneur came across the idea when as a recent graduate from Parsons School of Design, she started making facemasks during the pandemic to raise money for FoodBankNY. The demand for the masks increased and when looking for someone to help her with production locally in East Hampton – she met Michel. It was here, the story really started. We sat down with Lily to discuss business and just to understand the truly exquisite one of a kind garments she creates.
CT: For those who don't know about LilyEve, explain your concept and idea?
LC: The concept behind LilyEve, is taking something that we already have accessible to us, like a towel or a blanket and giving them new life by repurposing them into something unique and wearable! The idea came to me when I was living with my parents at the start of the pandemic in 2020, my mother had been given 4 Hermes beach towels that were passed down to her from her mother. I was so drawn to the design and detail on each towel that I thought they were far too beautiful to be used as towels. I decided to cut them up and make them into facemasks, in order to raise money for FoodBank NY. The reaction I got from customers was very positive and I was surprised to learn they loved the re-purposed concept as much as I did. Similar to my mother, people would reach out to me to re-make their own towels & blankets that they too had just left sitting in the house, we still offer custom pieces to this day. The concept then became clear to me that through LilyEve we would source vintage & second-hand luxury towels and repurpose them into these one-of-a-kind jackets. Over the past year we have now expanded into blankets and silks, with the same concept in mind. We are a proudly sustainable company, and no fabric ever goes to waste, we make bucket hats, pants and shorts from our leftover materials to carry on our up-cycled theme.
CT: Share with me your design process? How do you create the silhouettes?
LC: My design process is very influenced by the towel or blanket we are working with that day. As each towel and blanket have such amazing and vibrant patterns to them, we work around what will best show that design and tell a story through the jacket. We have based our silhouettes on the same principal, something that will best show the pattern as well as feeling wearable and chic to most people.
CT: How did both you and Michel your business partner meet?
LC: Michel and I met through our local fish shop in Amagansett. I was working on my facemasks and needed help with production, after asking around locally someone gave me Michel's number and I will be forever grateful to that person, without Michel LilyEve would never begun.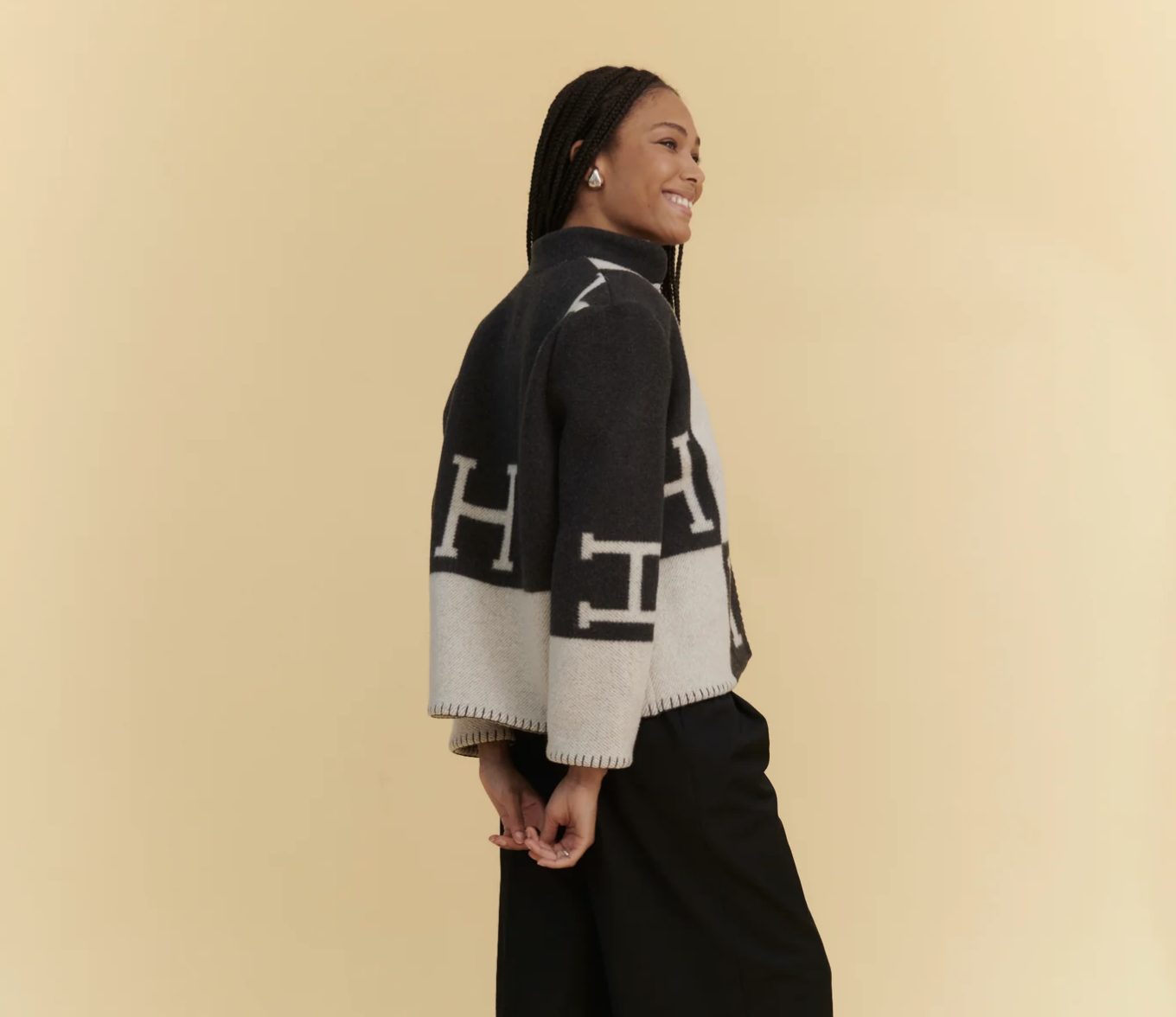 CT: How do you source materials and how difficult is it to source items?
LC: I am constantly sourcing materials on and offline everyday – I look at many resale sites, as well as estate sales and auction houses. The process is becoming increasingly more difficult as we are working with limited qualities due to the nature of the material – but I think that is what keeps LilyEve exciting, we will always have new pieces but never the same one piece.
CT How do you get inspiration for designs that you produce?
LC: I get a lot of my inspiration from the people I surround myself with. I usually design for myself in mind – thinking what I would like to wear or buy. Michel and I will also discuss every piece together before cutting and he always inspires me to push the boundaries further.
CT: Is it difficult to support the demand with 1 of a kind piece you create?
LC: Yes, it is definitely difficult to support demand when everything is one of a kind, we try to please as many customers as we can & sometimes I will be lucky enough to find another of the same blanket or towel, but in order to stay true to our one-of-a-kind theme, we will cut the jacket slightly differently each time. That being said I think our one-of-a-kind theme is the reason why people like to purchase our jackets, in today's fashion it has become increasingly hard to truly find something unique to you and that is what we're trying to offer at LilyEve, a very personal experience
CT: Where do you see the brand in five years' time?
LC: In 5 year's time I would love LilyEve to be working alongside luxury brands, by taking their deadstock fabrics and re-purposing them into unique garments.
CT: What is your favourite piece?
LC: My favourite piece is 'The Lucky Blue Jacket' made from an up-cycled designer blanket. I love the colours and the way the design played out, it's the first piece I wish I had kept for myself!
Discover LilyEve at www.lilyeve.store/