WHEN LUCA GUADAGNINO DOES SOMETHING, I CAN'T IGNORE IT.
Posted on by Cameron Tewson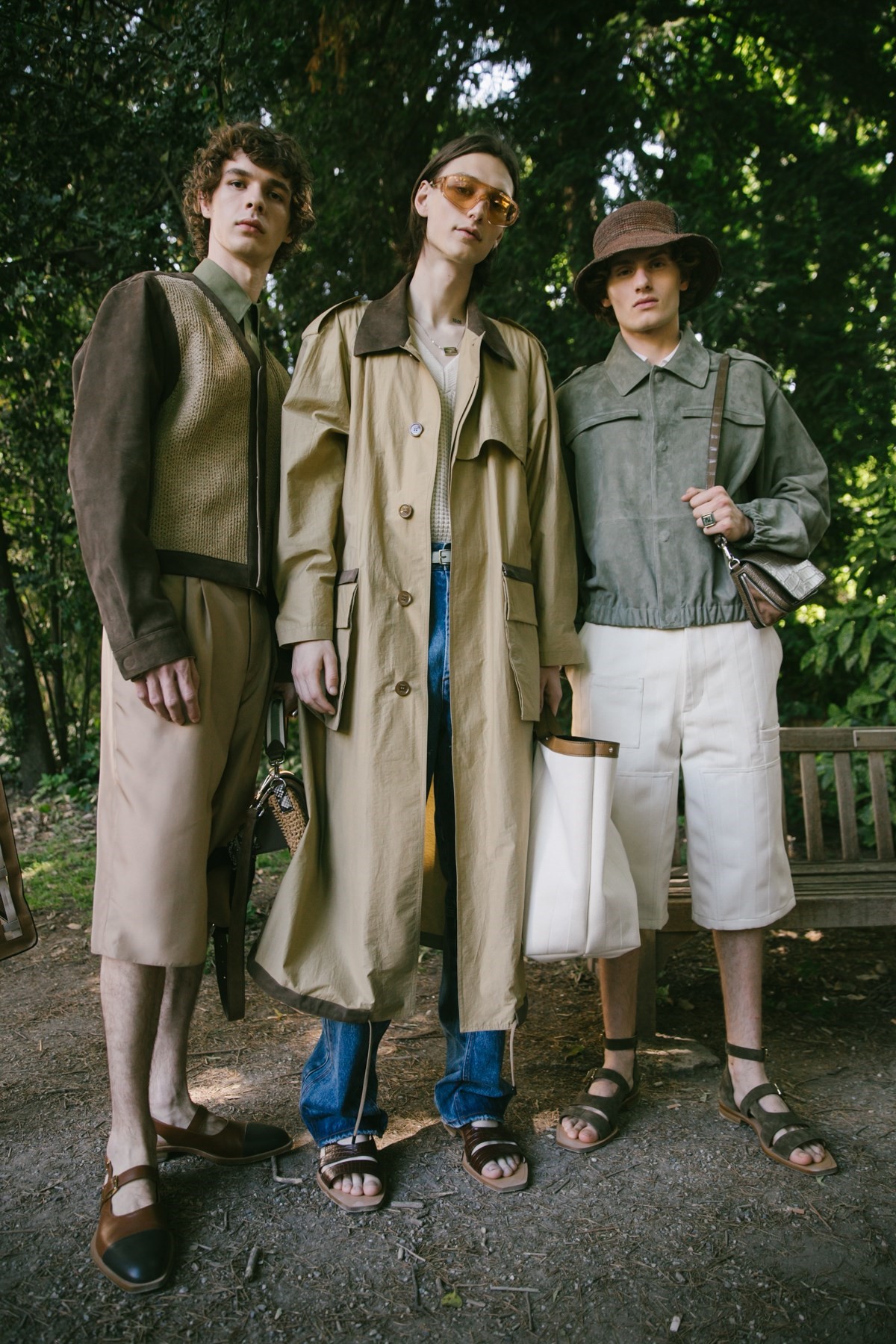 When Luca Guadagnino does something, I can't ignore it. The A Bigger Splash, Call Me By Your Name and Suspiria director got invited by Silvia Venturini Fendi to be the guest artist behind Fendi's spring-summer 2020 collection for men. Fendi and Luca have a long-time relationship: the brand notched associate producer credits on I Am Love, for example, and the two worked on a short film for the label.
Guadagnino loves fashion and puts focus on it in his films (remember those Dior by Raf Simons clothes Tilda Swinton wore in A Bigger Splash?). So, his vision for the Fendi show felt as if he put his signature, sun-drenched filter on it. Presented in the gorgeous garden of Milan's Villa Reale, the collection was a nod to gardening and being close to nature. The gardening looks are too pretty to work in, but still, you can fantasize about wearing one of those outfits to check on your carrots: olive-green outerwear with detachable pockets and delightful short-sleeved overall with suede patches, accompanied by clipping baskets, watering cans, and gardening gloves (all with barely visible, Fendi logo).
There was a utility vest in botanical-print-organza-clad strips of shearling teamed with a multi-compartment tool bag in leather. Luca and Silvia also came up with soft tailoring with split-hemmed pants arranged around floral-print ties, swimwear teamed with slashed cut-out knits and washed workman's denim that came sometimes leather-patched.
Brilliant.