THE MOST BRILLIANT COLLECTIONS BY ANTHONY VACCARELLO FOR SAINT LAURENT
Posted on by Cameron Tewson
Here's one of the most brilliant collections from Anthony Vaccarello for Saint Laurent, period. There was power, there was vibrance, there was colour – something his previous collections had missed out on. For once, it did not look like Hedi Slimane's Celine. The opening look nodded the thought process for the season showcasing an haute bourgeois red tartan double-breasted blazer, gilt-buttoned, velvet-collared, top a matching jabot neckline blouse, hair swept back, substantial gold and jet earrings finished with black latex trousers; how could you not love?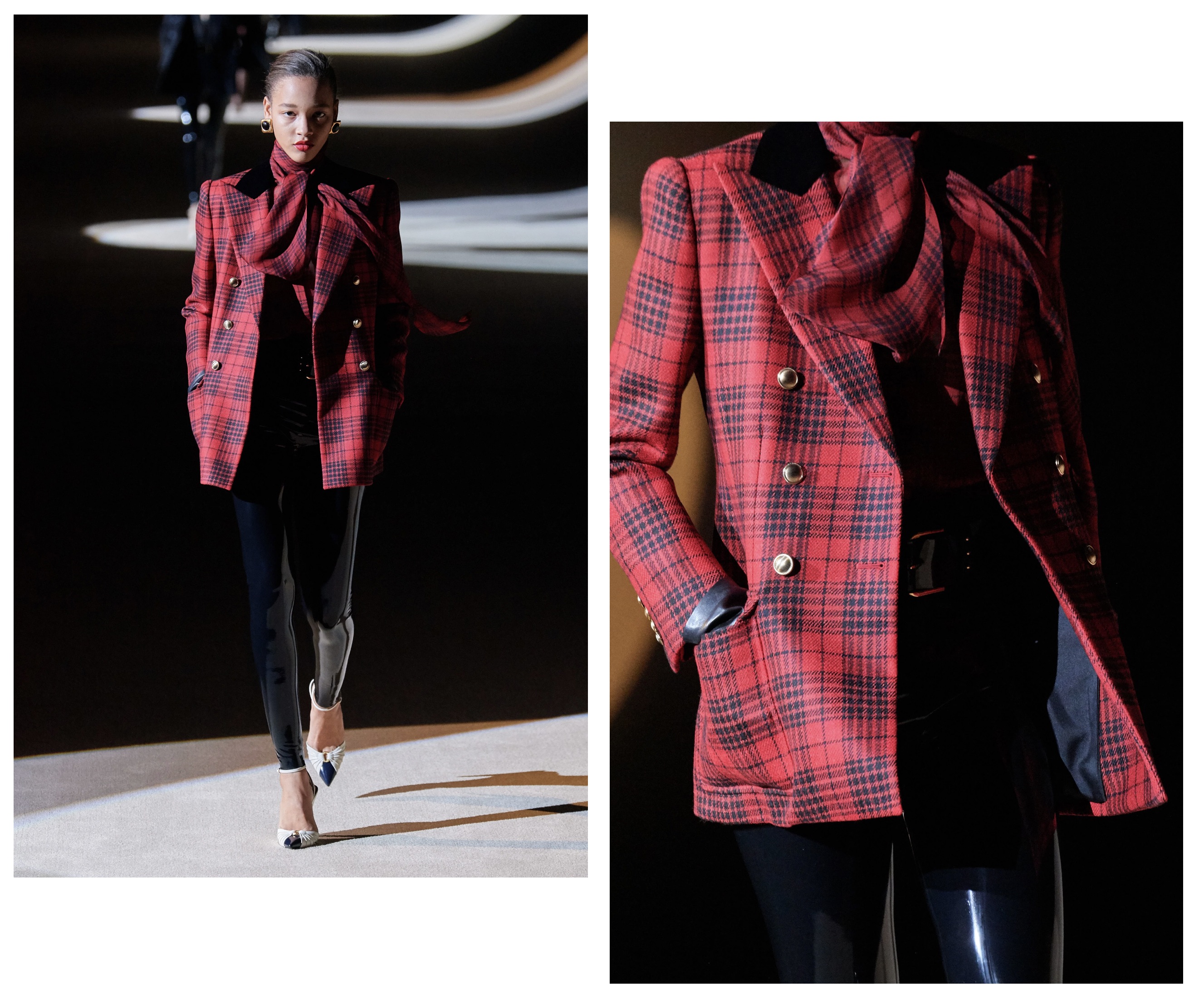 Ever since we all can remember, the house has been a true pioneer of the power suit and the show was packed with exquisite jackets all impeccably cut and from double-breasted, many with those same gilded buttons touched with deep ochre cashmere, pearly grey flannel, jaunty navy wool, natty brown houndstooth – and all worn with those same dominatrix, all-gloss latex trousers we swooned on from the beginning.
What was more sensual to the eye was that of the completely refreshing was the way Vaccarello chose to riff on the lush sensuality that Monsieur Saint Laurent was such a master of. And what else was new, yet very Yves: the uninhibited sense of colour, with Vaccarello working his way through the classic YSL palette – fuchsia to purple to emerald to hot pink – and showcasing it his own way through that extremely non-classic latex.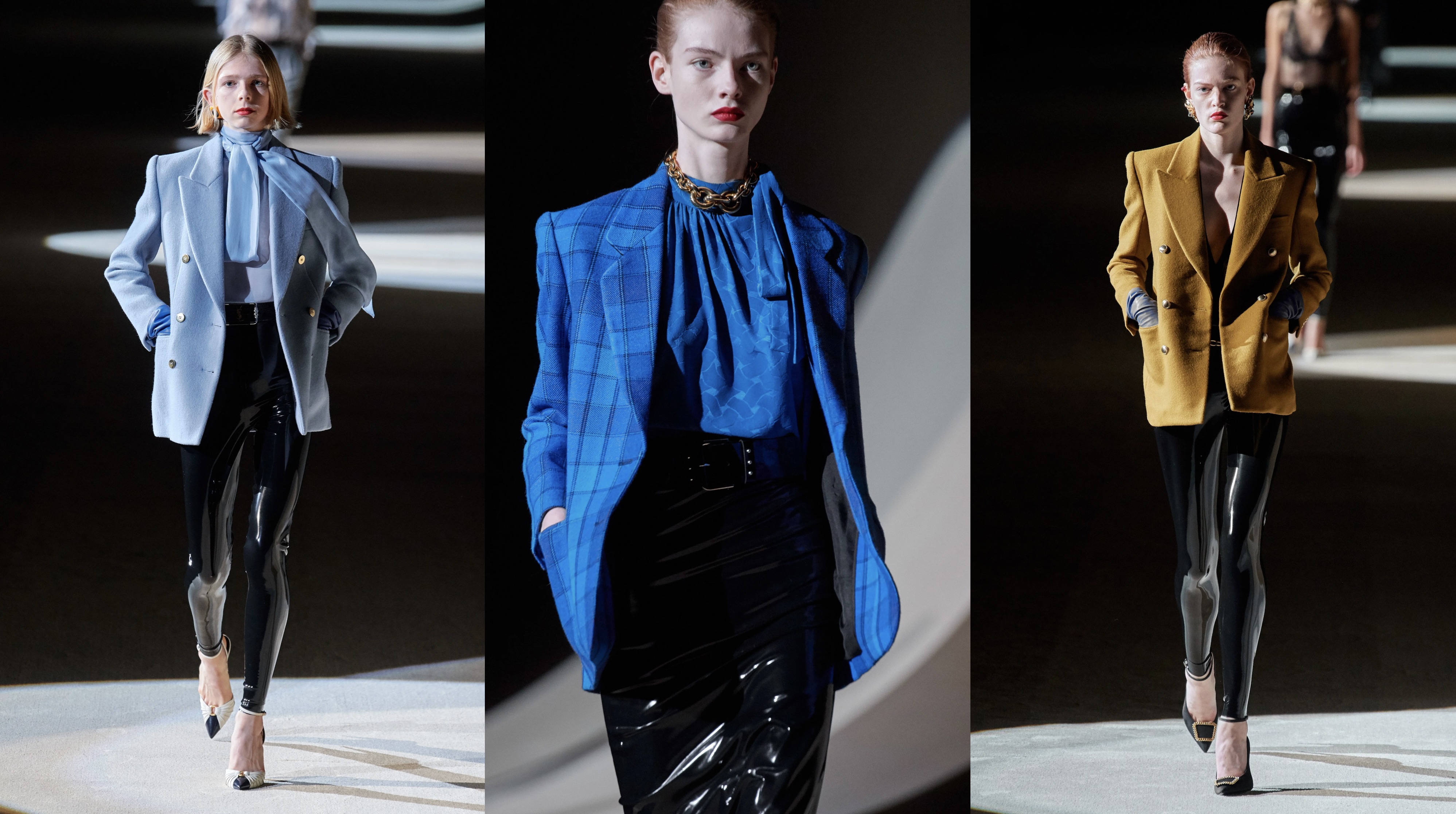 Touching home for many, Vaccarello acknowledged the #MeToo climate, and spoke of celebrating a woman's power and her own sense of self. Ever since his arrival at Saint Laurent, Vaccarello has endorsed a woman's right to express her own physicality, and her sexuality, any way she wants.