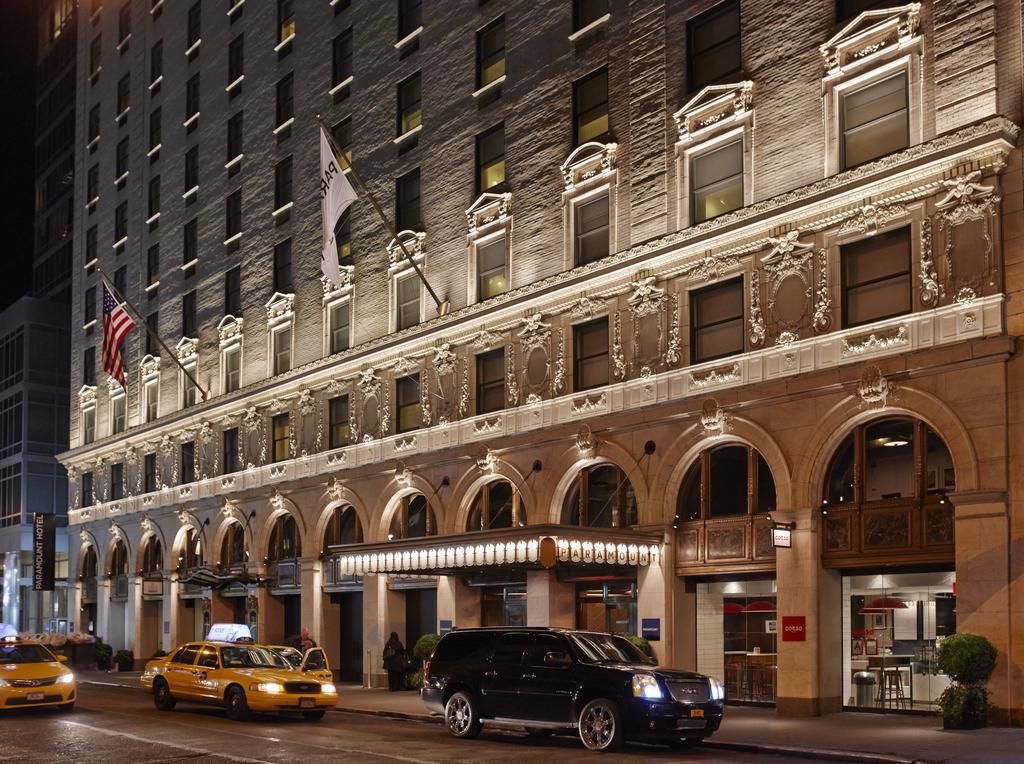 Overview: 
The bustle of the street disappears as you step inside Paramount Hotel. Set in the heart of New York's iconic Times Square. The chic, two-story lobby, with its reflective fireplace, dramatic lighting, and rich textures, sets the stage for a hip, indulgent experience. Whether you are traveling for business or pleasure, Paramount Hotel makes a stylish, comfortable, and centrally located home base for all of your adventures in New York City.
Location:  
The Paramount Hotel is a 597-room New York City hotel in Midtown, just half a block from Times Square and many Broadway shows. 
Public Spaces:
I would that the heart of the Paramount Hotel is the perfect yet dramatically lit lobby. The large space is reflective with a fireplace showcasing the rich textures and effective background music. All perfectly welcoming to any guest staying or visiting.
The Room:
My room was overlooking Times Square from the 12th floor. The one bedroom suite was bursting with light and plenty of space, clean and very cosy – perfect for my eight day stay over New York Fashion week.  The One Bedroom Suite in NYC offers a king-sized bed and a separate living room with a sofa bed.  Decorated in neutral tones. Relax and enjoy the bathroom tub perfect for a leisurely soak after a day in the city. 
Overall:
The Paramount is a perfect hotel in New York City for those searching for contemporary luxury at a reasonable price. The staff are extremely knowledgeable and accommodating, making it brilliant for business trips or a weekend getaway.