REVIEW: BRIGHTENING ENZYME MASK BY MALIN + GOETZ
Posted on by Cameron Tewson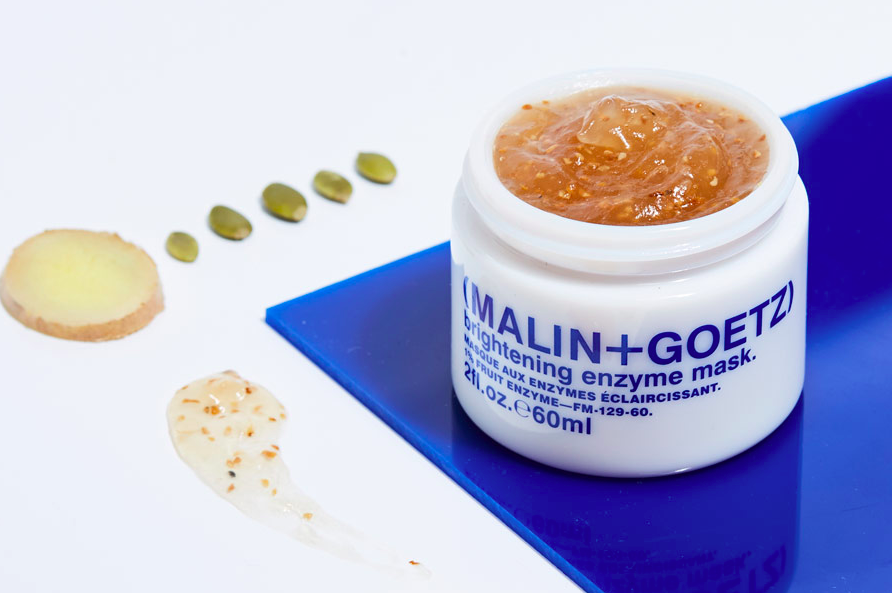 Image from MALIN+GOETZ blog, here.
If it's happened once, it's happened a thousand times: You hear all about the next new miracle moisturiser or face mask, you know – the one that's supposed to make your skin glow and pores disappear, effectively turning you into J Lo's look alike. But once you get your hands on it, nothing really happens? I used to get fed up with skincare and often (probably like you) got lost in the marketing jargon of it and spent endless $$$ on a pot of pointless La Mer. Fast forward and enter, MALIN+GOETZ. Ask anyone, this brand is honestly my top beauty secret and I think they've just launched their best product yet (sorry boys!) that of the Brightening Enzyme Mask.
Key word in all of this, is enzyme. What is an enzyme you ask? Enzymes are macromolecular (a large molecule) biological catalysts and accelerate chemical reactions. The molecules upon which enzymes may act are called substrates and the enzyme converts the substrates into different molecules known as products – exactly what you try on your skin.
This mask from MALIN + GOETZ is an orange gel-based mask that deeply cleanses and exfoliates dull and dry skin. Beauty products often spark a passionate debate between users, brands and product fans. But having done my research – it is often noted that the chemical acids truthfully have the potential to burn or weaken your protective barrier. Enter enzymes. It is clinically proven that they are unlikely to inflame, irritate or damage skin.
In the small print, the brightening treatment designed to wake up your skin. The multitasking 2-in-1 mask deep cleanses, exfoliates and revitalises while balances pomegranate and pumpkin enzymes with botanically derived AHA's. This means it'll leave your skin visibly softer and smoother and brighter. For those looking for a quick fix or a long-term glow, this product your gateway to restore your skin's glow without irritation. If you react to anything like me, you'll be totally fine using this.
Key ingredients that you need to know:
Pomegranate + Pumpkin enzyme, powerful antioxidants (this will exfoliate dead skin)
Botanical AHA's – Bilberry, Orange and Lemon (this will exfoliate, brighten and moisturizes)
Ginger (like everything, revitalises)
Call it your superhero staple. La Mer is so yesterday.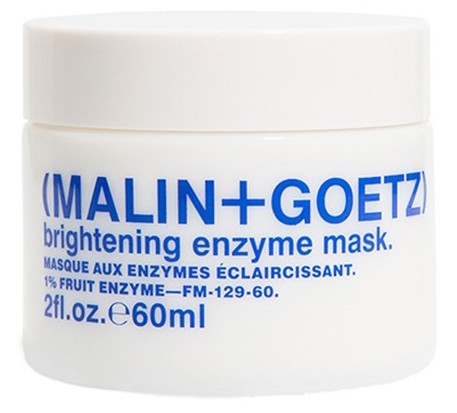 Brightening Enzyme Mask
£48.00 from MALIN+GOETZ