NATIONAL FRAGRANCE WEEK: FIVE LUXURY FRAGRANCES FOR 2019
Posted on by Cameron Tewson
Named to celebrate the year in which Gabrielle Chanel received the Neiman Marcus Fashion Award in Dallas, Chanel's 1957 fragrance from the Les Exclusifs collection is a gorgeous musky scent, complemented by notes of bergamot, iris, neroli, cedar and honey.
CHANEL – Les Exclusifs De Chanel 1957 Eau De Parfum, £280 for 200ml. Available at CHANEL.
The perfect Spring smell: Green Irish Tweed. Evoking the lush greenery of the Emerald Isle: cut grass, spring meadows, summer wild flowers and herbs warmed by a gentle sea breeze. Launched in 1985 with top notes of iris, lemon and verbena and mysore sandalwood.
CREED – Green Irish Tweed, £155.00. Available at Creed.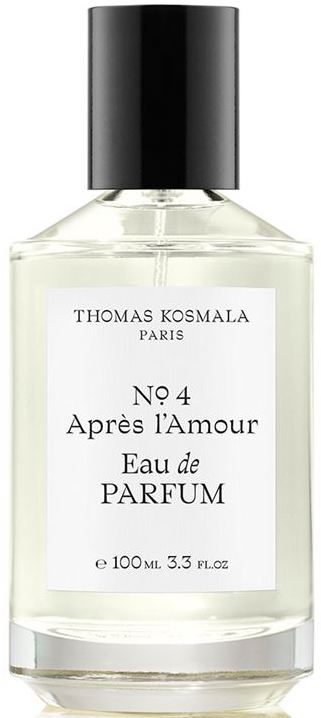 This nuanced, multi-layered scent from Thomas Kosmalacaptures the erotic energy and languorous mood of skin meeting skin. Bitter orange and lemon zest add zip to the top notes before cooling down to a base of wood, musk and amber.
Thomas Kosmala – Apres L'amour No.4, £125.00 Available at Harrods.
Gentle and heart-opening, this warm fragrance evokes the sublime nature of Indian saffron. Inspired by the smells, tastes and colours of India, the parfum opens with bright citrus notes of Asian pomelo and crisp juniper berries, while the delicate essence of rose and violet mingles with the richness of leather.
Byredo – Black Saffron Eau de Parfum, £230.00. Available at Harrods.
Tom Daxon's Iridium Eau De Parfum was launched in 2013 and is dubbed to be the equivalent of charcoal covered cashmere. The uplifting warm scent holds powdery yet strong sophistication with overlapping blends of fruity and fresh unisex features. The popular fragrance from London based Daxon holds top notes of juniper, carrot seed and smoky vetiver and cedar wood.
Tom Daxon – Iridium Eau De Parfum, £155.00 for 100ml. Available at Tom Daxon.