HOW JEWELLERY DESIGNER ASHLEY ZHANG IS COPING WITH STAYING AT HOME DURING COIVD-19
Posted on by Cameron Tewson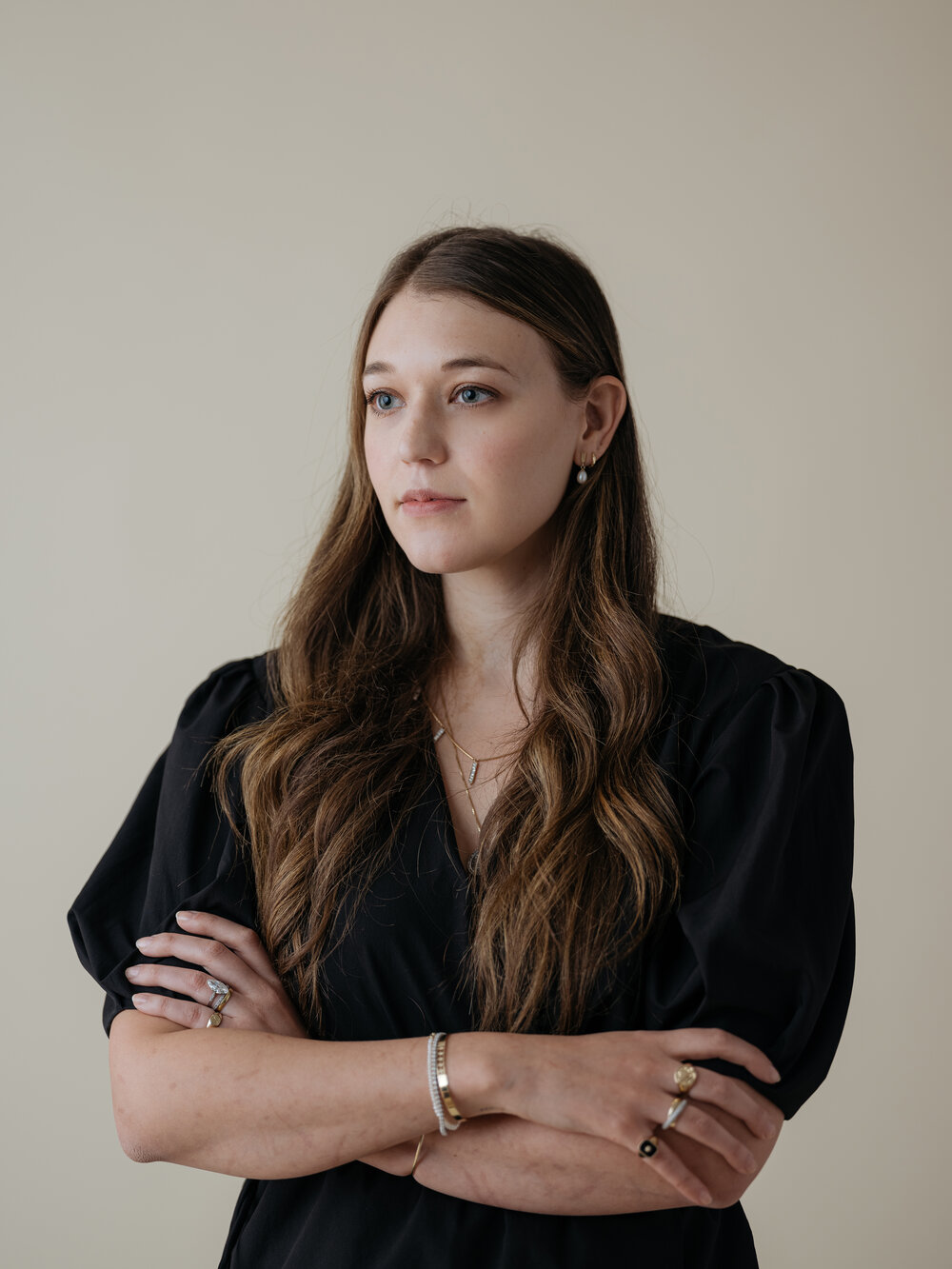 Ashley Zhang is a native Californian Jewellery designer who moved to New York to study at Parsons the New School of Design. Zhang is known for her perfect blend of old-meets-new style. Inspired by vintage, the designer mixes platinum with 18k yellow gold and rare stone cuts. At home with a five-month old baby, we caught up with the jewellery designer (via e-mail) to hear her tips and tricks on surviving during COVID-19.
CT: What are you doing at this time for self-care?
AZ: With a 5-month-old baby and a business to run it is extremely difficult to focus on any self-care. I am trying to take care of my body by drinking plenty of fluids like tea, lemon water, and orange juice. When I get a chance, I try to take a 30min walk outside in our local park every day; its great to get fresh air and clear my head of any stress.
CT: What are you watching? Reading? Listening to?
AZ: Watching any and all Bravo! I am having fun re-watching some old seasons of my favorite shows.
CT: What's your favourite comfort food?
AZ: Oreos!
CT: What's your favourite cocktail/wine?
AZ: I love a cold glass of white wine or rosé.
CT: Are there any charities that you are supporting in the wake of Covid-19?
AZ: Yes! Sales from the 16th to the 27th will have proceeds donated to No Kid Hungry. I am also planning to make a personal donation on top of what comes in from sales.
CT: Is there anything you're doing to help local businesses?
AZ: Yes, there is a local cafe that my husband and I have been regulars at since we moved to Long Island City 6 years ago. When I take my daily walk, I have been stopping by to pick up a coffee or baked good.
CT: What sorts of activities are you doing at home to keep yourself creative and inspired?
AZ: I have been working on sketches for clients for custom designs. I rarely get a chance to sketch since we do so much of our design work in CAD.
CT: What is something new that you have tried while being home? OR Have you engaged in any new activities/started any new hobbies while being home?
AZ: I am Face Timing with my friends more! We have started doing online workout classes together or if we are lazy, virtual happy hour!
CT: Is there any advice on how to stay motivated that you'd like to give other fellow creatives that are WFH at this time?
AZ: The first few days it was hard to get into a rhythm of how to be productive while working from home. I have found that making a daily list has really helped.
You can discover Ashley's collection on here: www.ashleyzhangjewelry.com