DISCOVERING MINKA JEWELS WITH FOUNDER LUCY CROWTHER
Posted on by Cameron Tewson
Lucy Crowther founded Minka Jewels in 2016 and she is a trained and experienced Gemmologist, devoting her career to exploring the wonderful world of gemstones. Crowther studied Gemmology at the Gemmological Association of Great Britain and worked with the late, great Munnu Kasliwal, at the world famous 'Gem Palace' in Jaipur, India, and his studios in New York. We chat to Lucy to find out more about Minka Jewels, the impact of Covid-19 on her business and what's next for the four-year-old brand.
CT: So for those who haven't heard of Minka, tell me more about your brand?
LC: Minka is all about colour and quality gemstones. I like to source the best stones I can find and put them into simple yet bold designs.
CT: When did you launch and what made you want to start your own brand?
LC: I launched Minka Jewels when I left working in Hatton Garden for a coloured stone trader 3 years ago.
CT: Where did the name Minka Jewels come from?
LC: The name Minka comes from my grandmothers, Minnie was my great grandmother and Katrina my grandmother. They are also both my middle names and they both loved jewellery especially Katrina. I have a few of her pieces which I absolutely cherish.
CT: When did you realise you wanted to pursue a career as a designer?
LC: I think it was when I was working for stylist Sebastian Kauffmann and he asked me to source some jewellery for a photo shoot. I loved researching and finding unusual jewels for the shoot and then started my journey by going to work for a big jewellery house in India.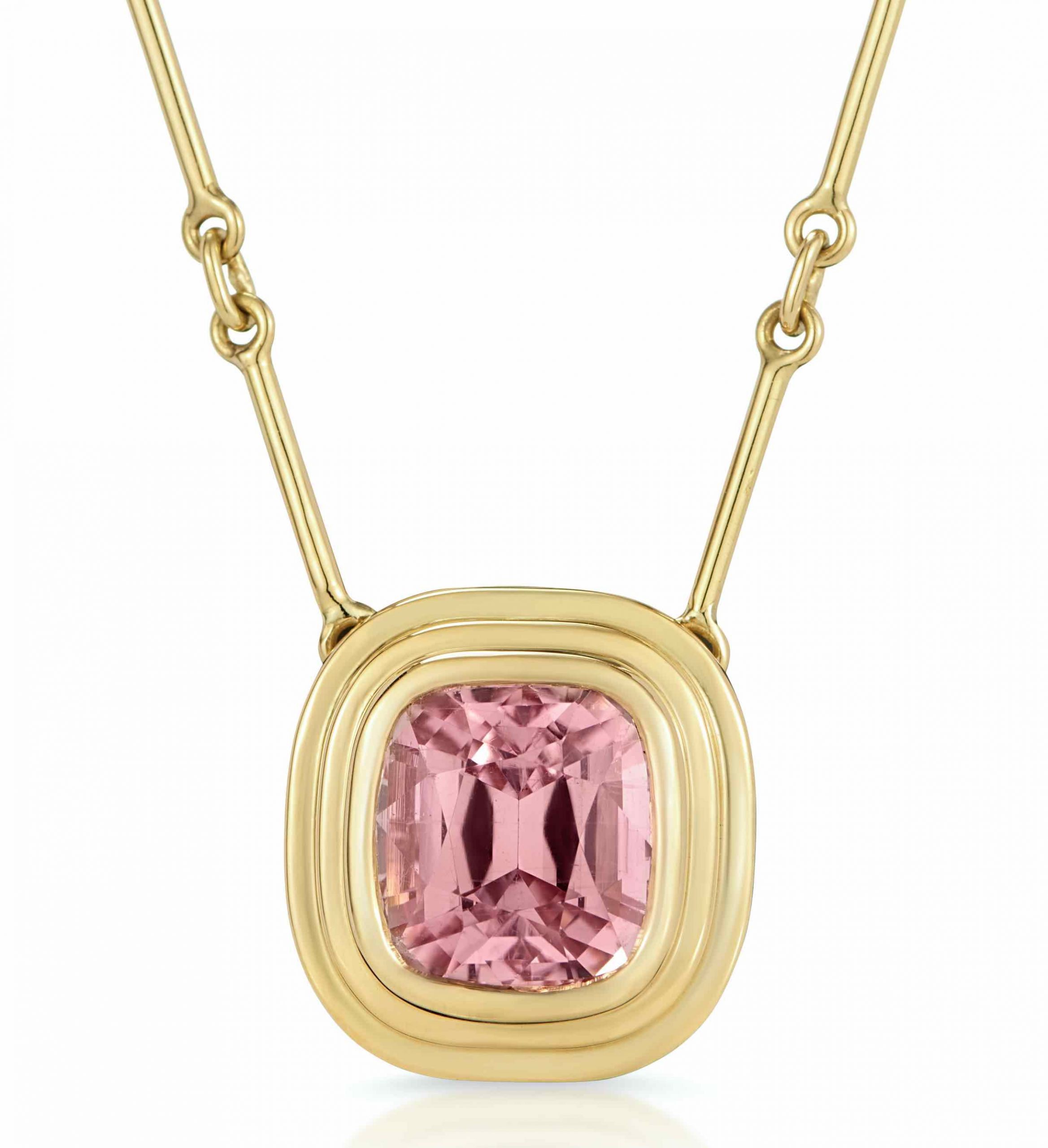 CT: How important is sustainability to your business and supply chain?
LC: I try and be sustainable as much as I can. I often reuse gold that clients have to make new pieces and I am in the process of making my packaging sustainable, most of it is at the moment anyway as it is recycled paper but I am wanting a more luxurious packaging that is still sustainable.
CT: Where do you source stones from?
LC: I source my stones from various traders across the globe. I used to work in Jaipur so I have a great network there, I have some contacts in Sri Lanka too and then I buy a lot from the company I used to work for in Hatton Garden who were renowned for their quality.
If you could go back and tell yourself one thing, what would it be?
LC: Live in the present
CT: What piece(s) are you wearing today?
LC: Today I am wearing on my left hand, an Athena ring with a bright pink Tourmaline. On my right a diamond eternity band that was my grandmothers and a pair of gold hoop earrings.
CT: What is next for Minka Jewels?
LC: I am working on a new collection of rings – something chunky and very linear. A good flash of colour though of course.
CT: Has COVID-19 affected your business?
CL: It was difficult to get into the workshops for some time and production was slower but we got there in the end.
CT: What has been the biggest change to your daily routine?
LC: I have been fortunate to be in the countryside for a lot of Covid and have taken up running with the dogs in the morning, I was never a runner and couldn't even run 5 minutes before so this so am quite pleased with my newly found energy.
CT: Have you learnt anything new about yourself or the person you are with since social distancing?
LC: I have learnt that I like my own company more than I thought. I have really enjoyed getting outside in nature and having time to think.
CT: Are there any charities that you are supporting in the wake of Covid-19?
LC: I was in India when Covid lockdown happened and got one of the last plane out of Mumbai. Covid has hit India really hard, lockdown happened so fast (hours warning and lasted months) so many people did not have food supplies and many migrants were let go and had to walk for miles and miles to get back to their villages. I have been supporting various charities there:
Give India, Jasper Reid's charity in Delhi which helped get food packages to villages. Then in England the NHS – my friend Daisy Fellowes who owns Kapara set up something called the Big Blue Raffle which various small business's gifted a prize and raffle tickets were bought to raise money for the NHS. I gifted one of my Mantra necklaces.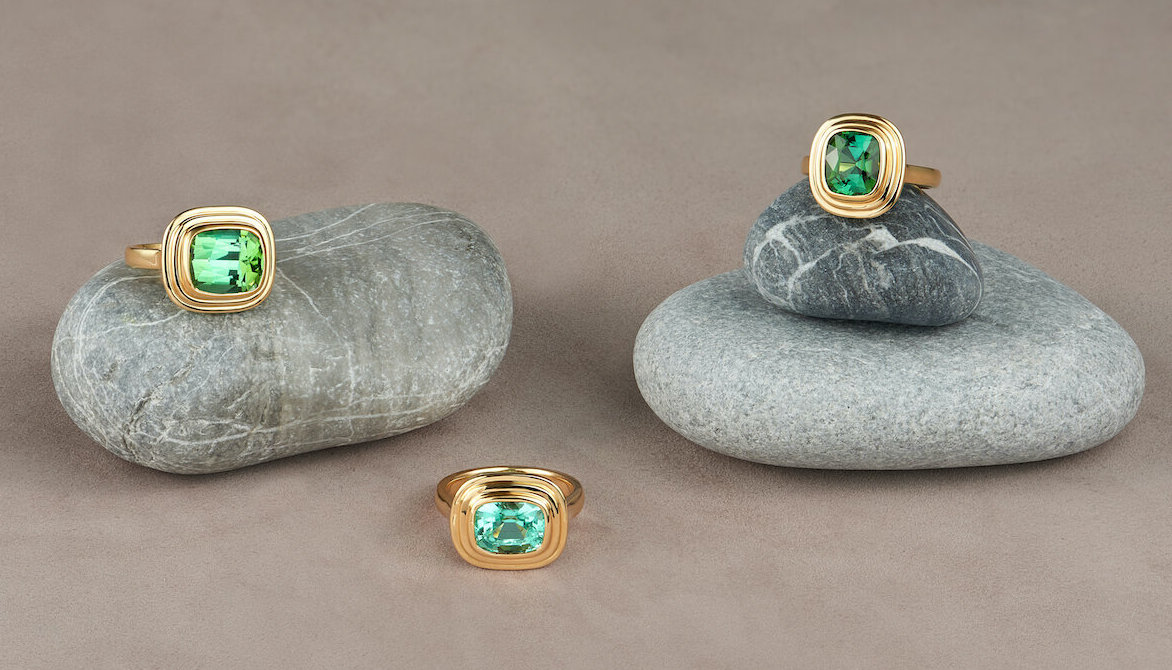 Discover Minka Jewels: www.minkajewels.com