UNCONVENTIONAL BEAUTIES INSPIRE MARINA MOSCONE FOR SPRING 2019
Posted on by Cameron Tewson
For her Spring 2019 collection, Marina Moscone held her presentation up two flights of stairs in the former studio of Dutch abstract artist, Willem de Kooning, just off Manhattan's Broadway.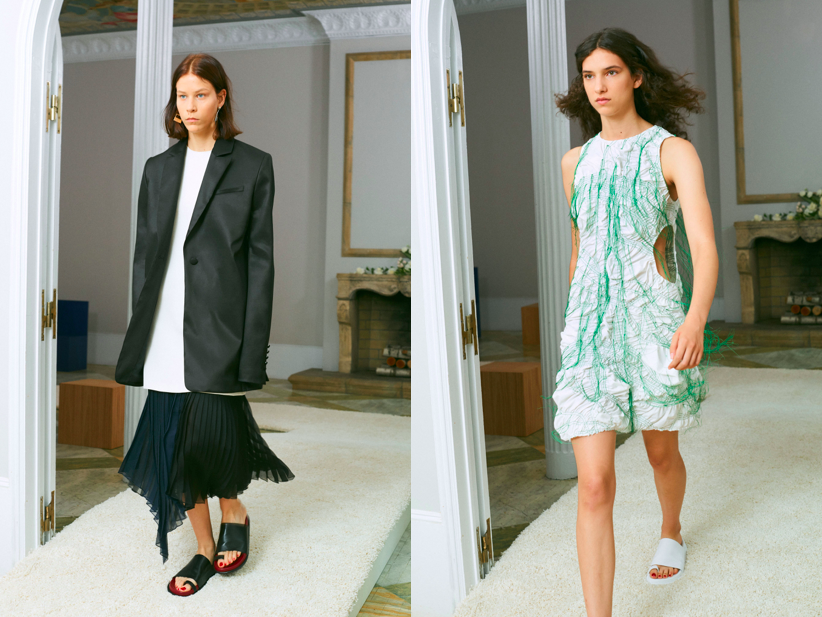 The collection draws inspiration from the unconventional beauties of the 1960's who ignited a new type of female identity during this era. Trusting on inspiring women such as Penelope Tree and Natalie Wood who exuded an easy and subtly rebellious style during the 1960's; one that ushered in a new era of glamour unmoored from traditional codes of beauty.
Moscone, boldly  inspired by the work of Piero Manzoni whose influence can be found in the rich and heavily textured jacquard fil-coupés, reminiscent in the artist's Achrome series. Lucio Fontana's slash series provide another point of inspiration, echoed in the hand-treated and thread-embroidered fabrics that are unraveled by hand and left with raw edges.
The silhouette this season evolves from last season's exploration of Basque tailoring techniques. Shapes are pared-down to highlight the sculptural construction of double-faced faille in primary green and navy blue, worn with a new streamlined trouser.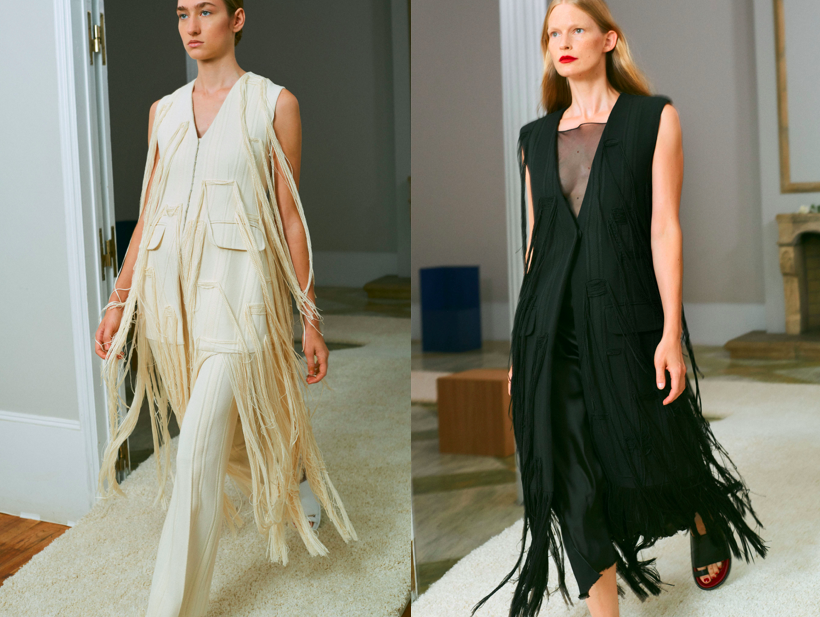 Paper bag topstitched taffeta is hand-embroidered with fringe, which also appears throughout the collection in tailoring, canvas carry-alls, and dresses. Bustier bodices are draped and twisted. Oversized tunics in striped men's shirting are paired with fil coupé trousers or knit plissé skirts. An abstract print appears on layers of sheer organza voile, pleated handkerchief skirts, and slip-dresses.
Without a doubt, Moscone is one to watch.