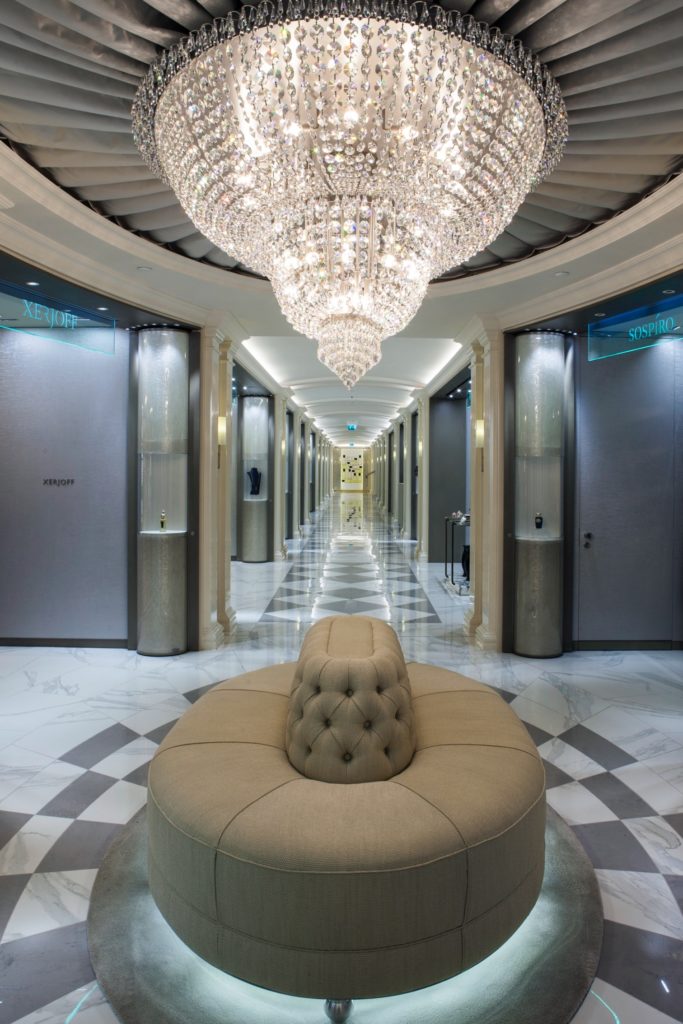 Tucked away up on the 6th floor with access via one escalator, is the one of a kind – Harrods, Salon de Parfums. The space opened in 2014 taking fragrance to a whole new level and offers fine fragrance customers an opportunity to learn and sample the most famous of fragrance to niche brands. The area features 11 shop-in-shops from brands such as Chanel, Dior, Tom Ford, Ex Nihilo, Kilian and Roja Dove. The 5,090 square foot space also has a "fragrance gallery" edited by Harrods and stocking brands all of which are exclusive to the store and some just in the U.K. 
But one stood out for me, Tom Ford. I'm sure we have seen the most commercial of fragrances like the top selling Black Orchid taking over the halls of New York's Saks Fifth Avenue and London's Selfridges, but the Tom Ford boutique in Harrods offers a little more than the rest. Home over 34 fragrances and 1 exclusive scent, Bois Marocain, which is literally only available for purchase on the 6th floor of Harrods – and no where else in the building.
The top notes of the exclusive fragrance are Melange of Madagascan black pepper, cypress and bergamot that provide fresh peaks and sparkle to balance its darkly refined opulence. Baies rose orpur delivers a piced floral vibrancy, while the smooth heart of the fragrance, thuya, drenches the skin. Nutmeg and davana enhance the ambrosial sensuality of the scent – a perfect combination of texture from the base blends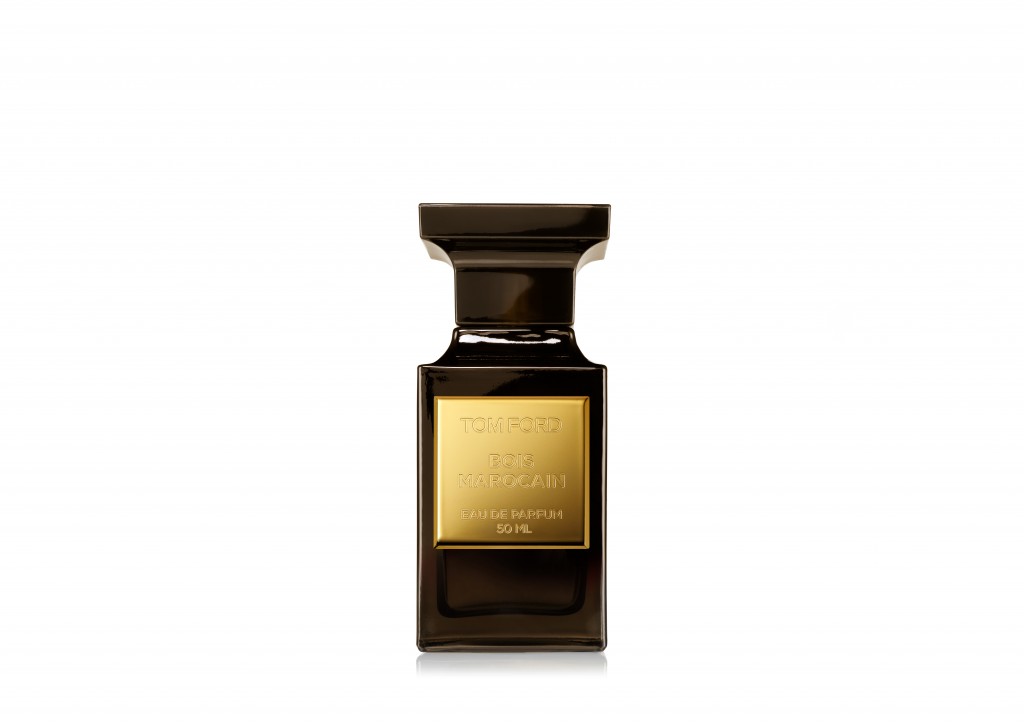 Lined up on one side of the room are mirrored walls with brands unique fragrance bottles lined up in groups only harmonizing of amber, tobacco patchouli, jasmine, leather, and oud wood. The Tom Ford Private Blend Collection bottles are inspired by the dark brown glass colouring of the apothecary bottles used in parfumer's work rooms. The 50ml (standard size) flacon was created with a sleek architectural look of a chess piece in mind. The boutique also offers 250ml decanters of particular fragrances. This is carved of course with the highest level of craftsmanship and is designed to enhance the user's home environment.
"Private Blend is my own scent laboratory; it's where I have the ability to create very special, original fragrances that are unconstrained by the conventions of mainstream scent-making. Private Blend is designed with the true fragrance connoisseur in mind." –Tom Ford
Taking inspiration from a strong brand identity, the design for the Tom Ford boutique has created a luxurious yet relaxed environment in which to sample and experience fragrance. It's key to say, the interior design and furnishing of the boutique has mirrored that, the reflect of the Tom Ford stores, combining a sense of elegance with the contemporary.
My favourites? Mandarino di Amalfi, Vert des Bois, Azure Lime, Tuscan Leather,Soleil Blanc and of course Oud Wood.
In London? Stop by and view the space:  Harrods, 87-135 Brompton Rd, Knightsbridge, London SW1X 7XL
Follow me on instagram: instagram.com/camerontewson