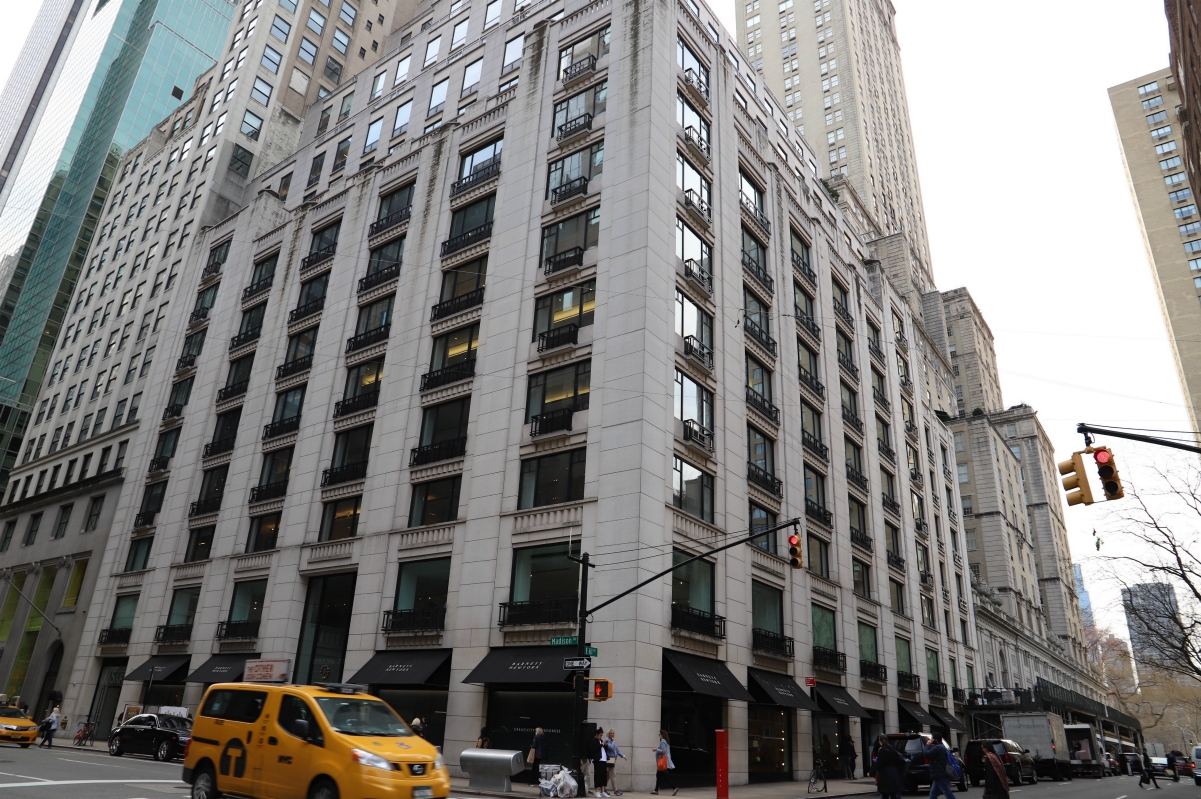 After nearly a century of selling luxury apparel to Manhattan's elite, Barneys New York closed in 2019. The bankruptcy judge Cecelia G. Morris approved a deal for Authentic Brands Group to purchase Barneys, a move that is expected to shutter all remaining stores and license out the brand name to Saks Fifth Avenue. The sale officially closes on Friday, leaving a small window for another party to outbid ABG.
The luxury department store — long heralded as a beacon of high style in New York City and a favourite among celebrities and fashionistas — had entertained several bids in an attempt to avoid liquidation after filing for Chapter 11 bankruptcy in August. The bankruptcy came after several quarters of sales woes thanks to increased competition from e-commerce, declining foot traffic, and skyrocketing rent prices. Though Barneys had planned to retain its iconic Manhattan flagship location, under ABG ownership the store would also be closed. While Barneys' downfall may seem like a surprise to some, this isn't the first time the company has been on the brink of collapse — the department store also suffered a near fatal blow in the 1990s.
Though Barneys isn't alone in its fight to stave off the retail apocalypse, the brand has larger issues on its hands, according to New York Times fashion critic Vanessa Friedman. Somewhere along the way, Barneys went from aspirational to punishingly elitist — it failed to adapt to the modern shopper, and in turn consumer sentiment soured.
Here's a closer look at the rise and fall of Barneys New York.
1923
Barney Pressman pawns his wife's engagement ring and uses the cash to open a 500-square-foot men's discount clothing store on Seventh Avenue and 17th Street. His slogan? "No Bunk, No Junk, No Imitations."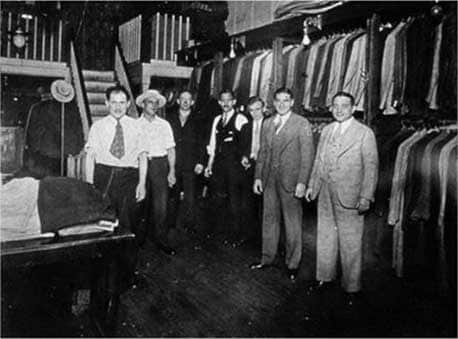 1930s
Barney builds his business with cheeky and creative marketing. Case in point: Women encased in barrels are positioned outside near beer halls where they hand out matchbooks bearing the store's name and address. Barney is also the first Manhattan clothier to use radio and television, beginning with "Calling All Men to Barney's" radio spots echoing the intro to the famous Dick Tracy radio series.
1960s
Barney's son Fred kick-starts the transition from discount store to luxury destination. Collaborating with pals Hubert de Givenchy and Pierre Cardin, he sets out to give New York men a taste of European style. The concept of men's designer clothing is born.
1970s
Fred Pressman's youngest sons, Gene and Bob, join the family business and take on the task of expanding into women's designer clothing. Meanwhile, Fred's wife Phyllis curates' gifts for the home under the name Chelsea Passage. They're aiming to compete with elegant uptown retailers…and come out on top.
In 1976 Barneys introduces the first of many new designers to America: none other than Giorgio Armani.
1980s
The apostrophe in Barneys is dropped. Artist and advertising visionary Ivan Chermayeff creates the new Barneys New York logo. Barneys establishes itself as the place where fashion-forward men and women go for innovative design. The CO-OP is born. Japanese avant-garde designers find their first home in the U.S.
1986
In 1986 Barneys opens the legendary, still-talked-about 17th street store for women. Designed by Peter Marino and Andree Putman, this store—equipped with a restaurant, hair salon, eclectic designer mix and cheeky windows designed by Simon Doonan—quickly becomes a downtown destination. The guest list for the opening party reads like a who's who of Manhattan, including everyone from the mayor to Andy Warhol.
1990
During this decade Barneys opens stores across the country and expands into Japan. In 1993, Barneys New York opens the largest new store in New York City since the Great Depression: a 230,000-square-foot Peter Marino-designed flagship on Madison Avenue.
As Barneys worked to regain its financial footing, it made several high-profile appearances in hit shows like "Sex and the City" and "Will and Grace."
2000s
The Barneys expansion continues with new stores in Boston, Dallas, Scottsdale, San Francisco and Las Vegas
2017
Daniella Vitale took over as CEO after first spearheading significant growth within Barneys' e-commerce sector.
2019
Barneys continued to falter as a result of lost foot traffic, skyrocketing rent, and competition from e-commerce. In August 2019, the luxury retailer filed for Chapter 11 bankruptcy.
Apart of that bankruptcy judge Cecelia G. Morris approved a deal for Authentic Brands Group to purchase Barneys, part of a deal that is expected to close all remaining stores.