THE LONDON EYE HAS ARRANGED A COLOURFUL LIGHT SHOW TO WELCOME IN 2021
Posted on by Cameron Tewson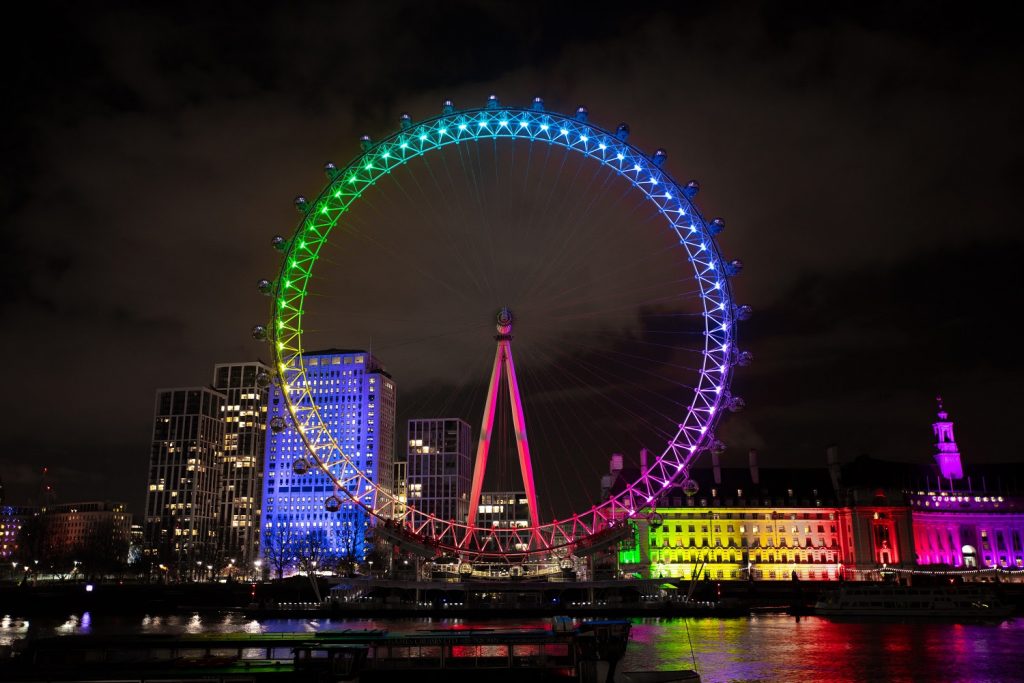 Shorn of the New Year's Eve fireworks, the London Eye has – like the vast majority of us – had to make other plans for December 31. So, as with many events this year, they're taking the celebrations online, with a colourful pre-recorded light display to hero memorable moments from the past year, and to welcome in 2021.
To avoid crowds gathering around the Eye, the whole show was pre-recorded earlier this month, so the only place you'll find it on New Year's Eve is on the London Eye's social channels. It'll be available from 4pm, and per Sunny Jouhal, General Manager of the London Eye, it'll "recognis[e] those moments in 2020 that made an impact on our lives."
The three-minute show will feature a dazzling array of patterns and colours to evoke these moments, whether that be pulsing blue lights to represent Clap for Our Carers, a succession of white lights to honour Captain Sir Tom Moore and his NHS fundraising efforts, a rainbow of colours to stand for Global Pride, red and green to praise the work of Fare Share and Marcus Rashford in helping feed the UK's hungry children, or a green and blue design that looks like the Earth and calls for continued action on climate change.
Finally, the display will both begin and end with the lights turning off, as a tribute to the Black Lives Matter movement, and to signify the continued need for discussion and action in addressing racial inequalities and discrimination. It's a lot to pack into a three minute show, but then again it was quite a busy year…