SIGNATURE UNSELLABLE GLAMOUR AT CHRISTIAN COWAN
Posted on by Cameron Tewson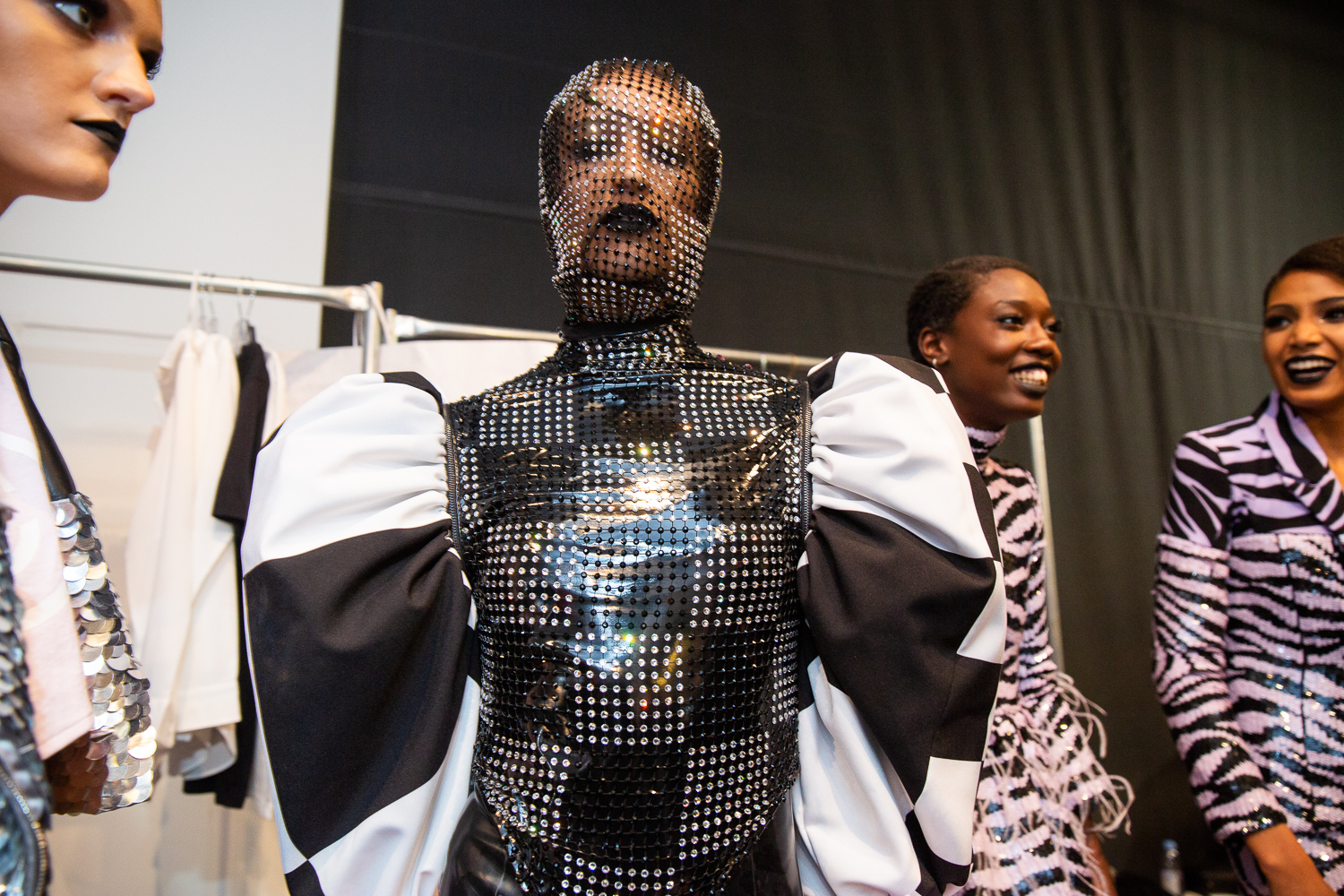 It's a known fact that Christian Cowan has a youthful take on how the modern-day woman should dress. With a bold lively spirit, this was heavily showcased on the CDFA/Vogue Fashion Fund 2018 finalist's Spring 2019 collection.
Being one of the most coveted designers on the circuit today Cowan's collections are often a design escapement that matches his strong millennial status — they're also relevant to what's going on in real life, too. For his latest offering, all of his signature glamour was definitely present — but something stood out amongst the sea of sequins.
Introducing three brand partnerships strengthened Cowan's runway status for Spring 2019, that with shoe-designer Giuseppe Zanotti, Millner Euginna Kim and hair by Estee Lauder brand, Bumble & Bumble. Various models walked wearing Zanotti x Cowan heels adorned with feathers or gold watches hosting slightly backcombed hair and Lower East Side bold, black eyes.
Moments of extreme happened (you only need to look at the checker board look to know) while the next looks were introduction with denim pieces to the collection. I struggle to find reasons why great designers like Christian Cowan stronghold their creative ideas around music Queens like Nicki Minaj or Christiana Aguilera (who also happened to be sat front row). Does it sell? The 99p record on iTunes might but steep prices to dress like your favourite, no.
With the rise and fall of the millennial designer, is it only me that can't help but think is the unconventional designs a success with thanks to long term boyfriend / partner Drew Elliot, (Chief Creative Officer of directional magazine, Paper) or is it a genuine success story? Would the industry's glossy magazines use any of the collection on the commercially driven covers, I am doubtful.
Can I see it selling commercially? Again, no, but tell me – what runway collection does?