My favourite. Stacked high on a shelf or placed sparingly on a coffee table, check my top five fashion books everyone needs this fall.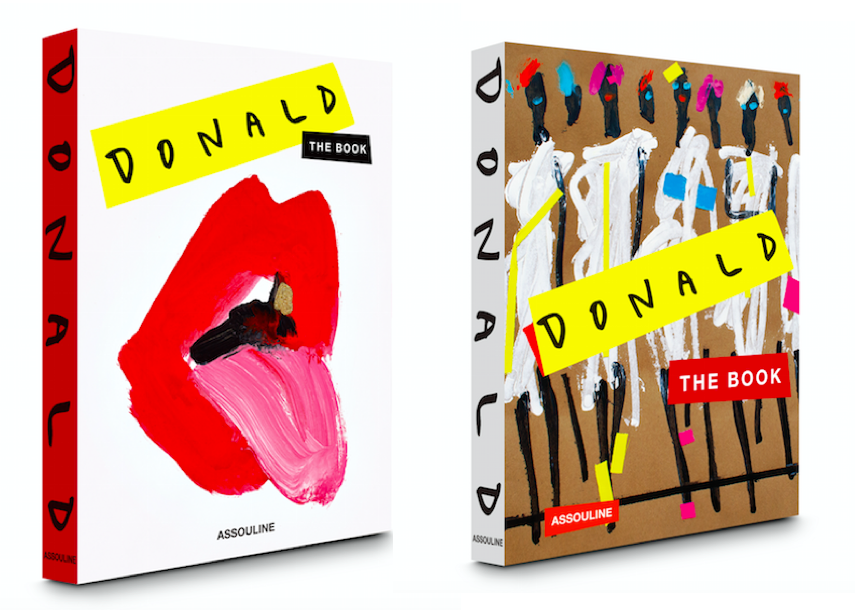 D O N A L D –  published by Assouline
It is no coincidence that Donald Robertson, known as @drawbertson to his hundreds of thousands of followers on social media, has become the fashion world's favorite art bomber of the Instagram era. Humorous and sharp, Robertson's work is collected by stars such as Beyoncé and featured in collaborations with it-brands like Smashbox and retailers including Bergdorf Goodman. Earning himself the moniker "the Andy Warhol of Instagram," Robertson is celebrated as an inspiration by members of the fashion and art worlds, in addition to almost anyone who sees his work. This father of five who has "written off the whole sleeping thing" is as prolific as he is talented, and this monograph will feature the very best of his artwork as well as original work created especially for this title. Featuring playful anecdotes and quotes from industry leaders, fashion designers, and his many collaborators and muses, Donald is already a collector's item.
$85.00 £65.00 www.assouline.com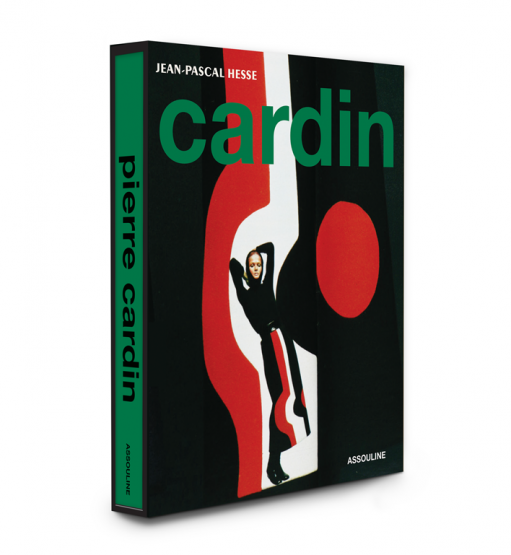 CARDIN –  published by Assouline
Legendary French fashion designer Pierre Cardin celebrates 70 years of creation. A global citizen, he remains a vital personality today, with an essential brand established in 110 countries around the world. This visionary couturier's unique and futuristic creations, from the Bubble dress to the Cosmocorps line, testify to his fierce appetite for experimentation. The first couturier ever to transform his name into a global brand, Pierre Cardin's varied and ambitious creative universe spills over to many other areas, from accessories, jewelry, and fragrance to home decor, fine restaurants, and an annual arts festival. Filled with fascinating images from the 1950s to today, this comprehensive anthology is the first to showcase the complete vision of Pierre Cardin from fashion to interior design, at a time when his creations are experiencing a resurgence. More than simply an album of compelling images, this impressive volume encapsulates Cardin's entire oeuvre and portrays his daily life as a still-constant quest for new creative expression.
$195.00 / £150.00  www.assouline.com 
OSCAR DE LA RENTA – published by Assouline 
Oscar de la Renta is one of the most celebrated couturiers in the world, a renaissance man of American fashion. Born in the Dominican Republic, he has played a central role in the fashion scene for over forty years and has dressed everyone in the celebrity world. This beautifully updated edition of the original 2002 volume, brimming with iconic fashion photography and images from de la Renta's personal albums, gives an inside view of the designer's creative inspirations and private world. Oscar is the story of a man whose artistic, generous spirit transcends his fashion creations.
$125.00 / £95.00  www.assouline.com
VALENTINO Mirabilia Romae published by Assouline
Since 2008, the renowned Italian fashion house of Valentino has been anchored by creative directors Maria Grazia Chiuri and Pierpaolo Piccioli, who have moved the house's aesthetic forward with their contemporary feminine designs. Chiuri and Piccioli are two personalities with very different design viewpoints, yet they blend these contrasts into a timeless mélange of clean simplicity and modern elegance. One of Chiuri and Piccioli's most profound inspirations is Rome itself, the Eternal City. Its seamless blend of ancient and modern, pagan and baroque, historic buildings and contemporary lifestyle reflects their own distinctive approach in which heritage, tradition, and innovation coexist to create a new concept of the house of Valentino.
$250.00 / £190.00 www.assouline.com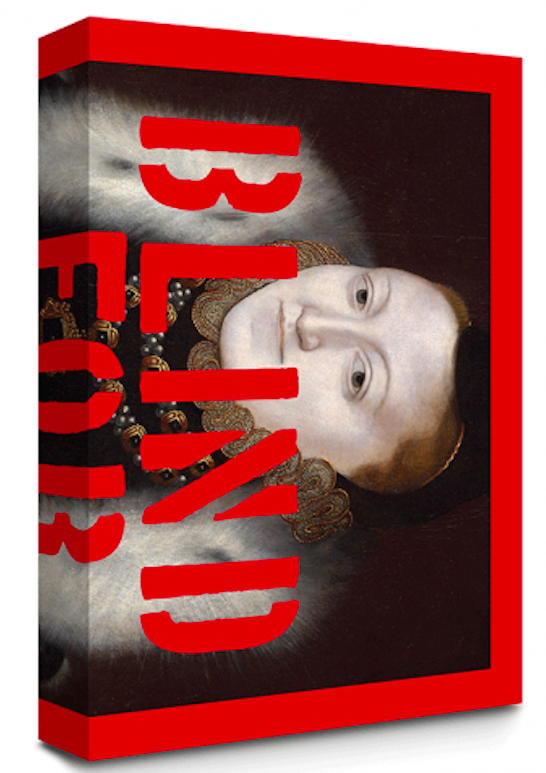 GUCCI Blind for Love published by Assouline
Released in a limited edition of 2,000, Blind for Love presents inspirational and backstage photographs by noted British artist Nick Waplington documenting the Gucci Cruise 2017 collection runway show, which was held in one of London's most historic landmarks, the Cloisters in Westminster Abbey. Gucci creative director Alessandro Michele's ode to quintessentially British culture and aesthetics, showcasing iconic English motifs such as garden flowers, King Charles spaniels, and the Union Jack, the collection juxtaposes punk attitude with classic British stateliness. In the best tradition of photo-reportage, Waplington captures candid moments behind-the-scenes before, during, and after the event. The show's soundtrack featured a haunting version of the traditional English ballad "Scarborough Fair," and the lyrics of the song run as a refrain through the book, enhancing the evocative images. Photographs by Nick Waplington Art directed by Chris Simmonds
$95.00 / £70.00 www.assouline.com