REVIEW: TOM FORD WOMENSWEAR FALL WINTER 2018
Posted on by Cameron Tewson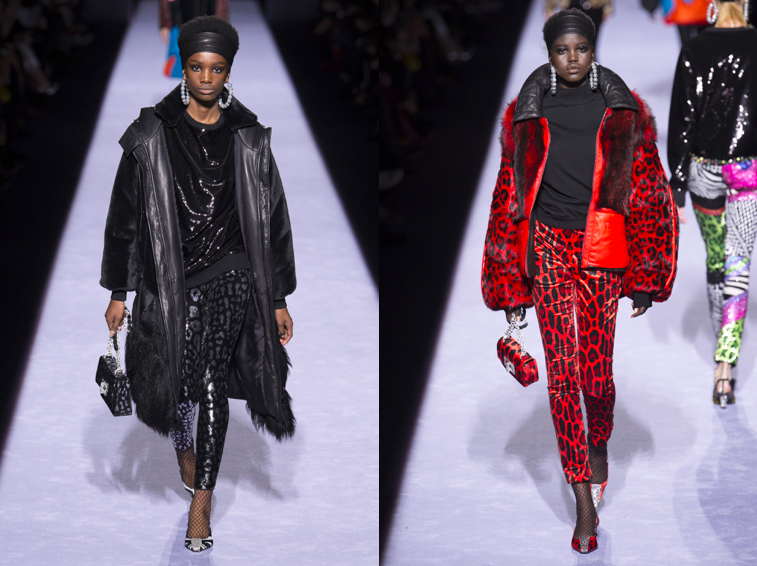 Tom Ford's fall winter 2018 line is wild. Literally, wild enough that it might roar. At the end of the first day of the women's leg of New York Fashion Week, Ford debuted a line grounded in the late '80s/early '90s, with a heavy dose of animal print, sequins and headbands.
Of course, not all the fur on display was real. The newly-minted vegan has indicated that with a shift in diet, a faux fur fashion shift wouldn't be far off.  The room went black before opening with I'm So Excited by the Pointer Sisters. Models made their way down the runway sporting boxy shouldered-suits, loose-fitting leopard print blouses with plunging necklines and crazy bold leggings. Model of the moment Kaia Gerber was one of the dozen or so in the headband army, complete with an intense smokey eye and gigantic pendant earrings.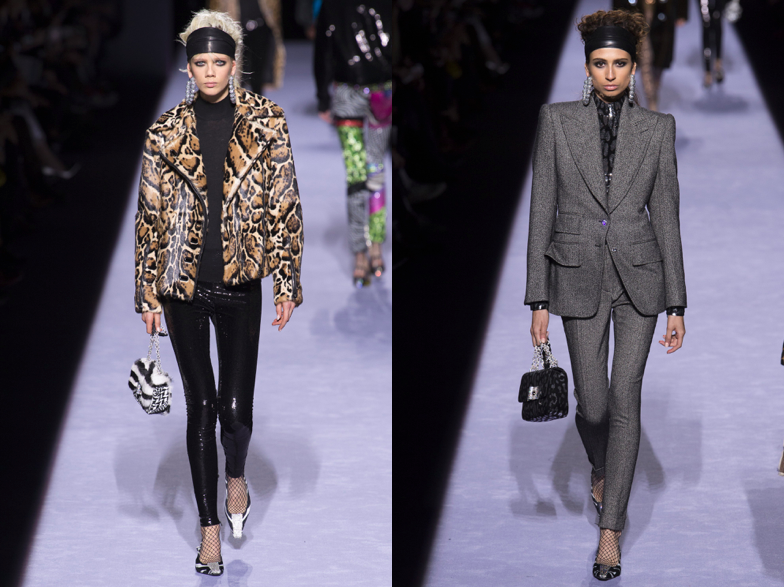 Ford's semi-recent Los Angeles studio opening is hard to ignore when looking at his new line, with the styles and patterns calling upon some serious '80s Beverly Hills vibes. Some of the sequinned sweatshirts featured featured Tom Ford Beverly Hills logos. 
Another statement item? The pussy power handbags, a nod to #MeToo and the notorious Access Hollywood tapes. The women's collection echoed many of the themes from Ford's menswear line, which made quite a splash with its surprise ending of shimmery silk boxers Wednesday.