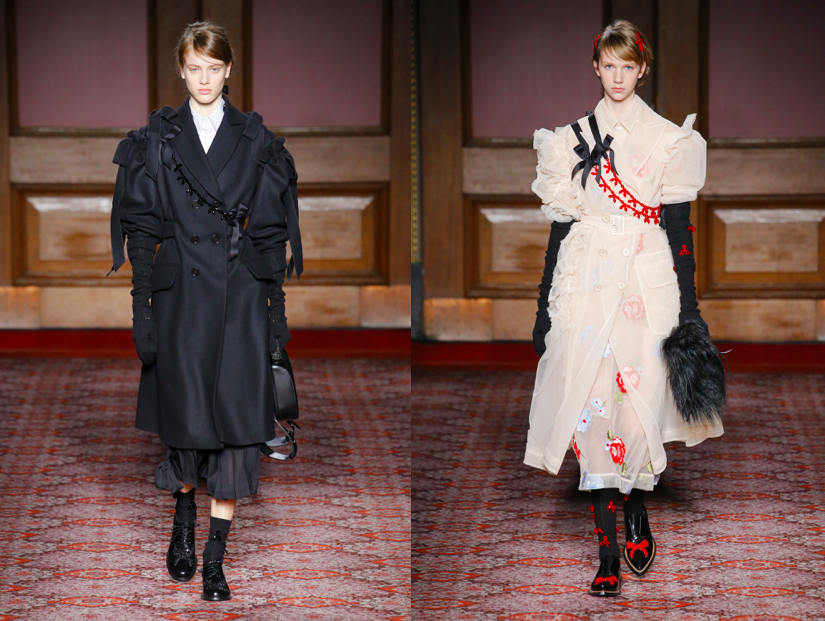 Every body loves Simone Rocha including me and she can never go wrong with her signature dresses with 'leg of mutton' sleeves and meticulous embroideries – her customers clearly adore them.
The collection was filled with Rocha classics, this time around, the designer immersed herselft into Victorian-era fashion and brought lots of bows, ruffles and ornaments that richly decorated the bustlines.  Although Victoriana is a hard thing to do for contemporary designers. She's pulls it off like no other, making her delightful gowns look precious, but not over-dressed or forced.
But lets be honest – its cute but its tiring.