Undoubtedly, Raf Simons' vision at Calvin Klein, which is so well executed, carefully thought out and most importantly, well financed. Bold in its aesthetic, the collection accumulated the creative director's vision of the contemporary United States of America today.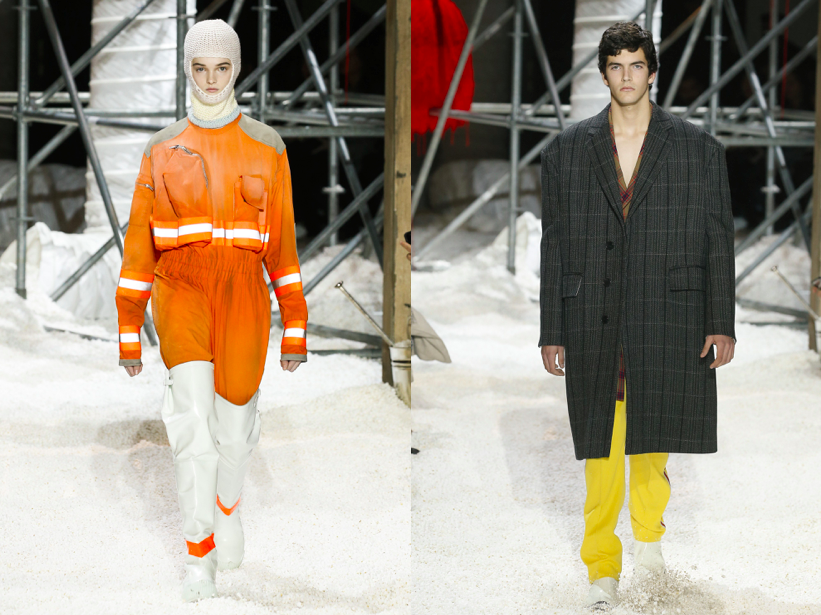 His strong adoration of the mass media, attention least tons of popcorn on the venue's floor suggesting the urge for spotlight, eternal love for Hollywood and, maybe that cult of celebrity preach. With that said, the collection shown a stiff society that held anxiety and bold asthetical needed for protection; just think the collections fireman jackets, thigh-length rubber boots; knitted balaclavas already screaming for a steady for an anti-Trump demonstration. Indestructible hope and love for a better future played out the American-esque prairie skirts and dresses, of course exaggerated in volume and cut that as well noted.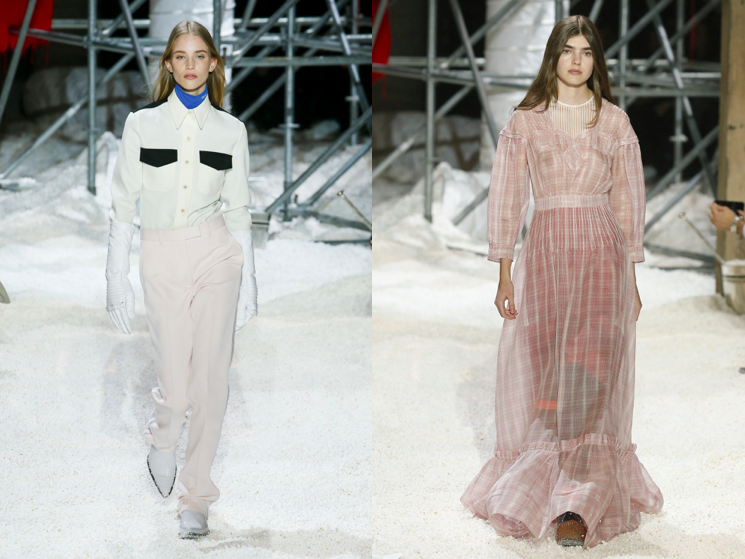 Simons' Calvin Klein is not just clothes and fresh, Sterling Ruby filled branding – it's food for thought, most of all. But also, it's worth noting that it's the designer's third runway collection for Klein, and it seems that Raf's ideas for the brand continue to accelerate at high-speed – whether we're speaking of the show venues that can only get bigger and better or the individual thought-out garments so well shown.
Well done, Raf.