Peter Copping Exits Oscar de la Renta as Creative Director
Posted on by Cameron Tewson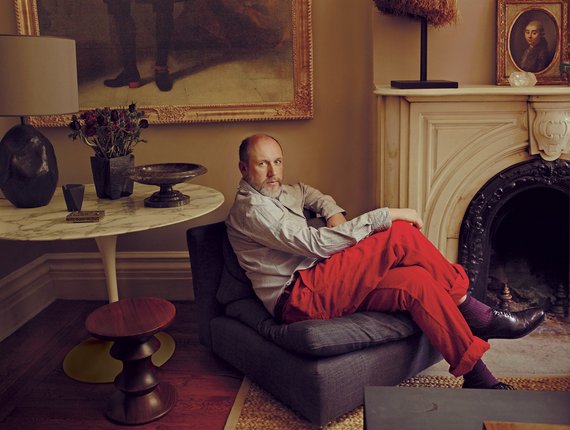 Interestingly, still shy of his two-year anniversary at Oscar de la Renta Inc., creative director Peter Copping abruptly exited the company abruptly Wednesday, July 20th.
According to WWD, Copping could not be reached immediately for comment but in a statement released by the company Wednesday night, the designer himself said, "After almost two years at Oscar de la Renta, personal circumstances require me to return to Europe. I have loved my time in New York where I hope to return at some point in the future."
Copping was the first designer to take over the atelier following the October 2014 death of de la Renta, with that said, he has struggled with mixed reviews since joining the company. One source familiar with the company indicated Wednesday that the collection was challenged commercially and had failed to gain traction at retail.
Chief executive officer Alex Bolen did not respond to a request for comment, but said in a statement, "We have always been in the business of creating clothes and two of our greatest assets are our design studio and atelier. Our team will continue to work on next season's collection with a keen focus on the level of sophistication and craftsmanship that are the hallmarks of our house. We wish Peter well in his future endeavors."
After relocating to New York in fall 2014, Copping started in the company's West 42nd Street offices in November of that year. He presented his first collection under the label in February 2015. He was initially hired in October 2014 for what was meant to be a gradual succession, with Copping working alongside de la Renta for a season. That did not happen due to de la Renta's death in October 2014.
Announcing Copping's appointment, Bolen quickly noted and shared that the designer and his predecessor had the same aesthetics, and many of the company's fabric mills, embroiderers and knit factories already knew Copping well. His experience in shoes, handbags and jewelry was also seen as upsides as the company was intent on further growth in those categories. Differences were apparent, though. While de la Renta had favored lengthy runway shows in which up to 70 looks were not unusual, Copping showed 55 for his debut.
Copping took on the top design job at de la Renta after working at Nina Ricci for five years as artistic director. Prior to that, he had worked for 12 years at Louis Vuitton as studio director under Marc Jacobs. A graduate of the Royal College of Art and Central Saint Martins in London, Copping spent his postgrad years working in Europe for Sonia Rykiel and Christian Lacroix.
In New York, he reported to Bolen and set the design direction for all of the company's product categories including bridal, home décor, fragrance and children's wear.
But many considered Copping's aesthetic at the house as still in development. In reviewing his most recent resort collection, WWD's Jessica Iredale said, "Peter Copping's creative direction at Oscar de la Renta is still in its infancy, as he discovers the world of the late designer and how to treat it. Resort was Copping's second collection — third if you count bridal — for the house, and he used it to explore one of de la Renta's signature motifs — bright color — through the lens of his favorite places. 'I really wanted to marry two of Oscar's worlds, New York City and Punta Cana,' Copping said. It goes without saying that de la Renta's love for unapologetic femininity, which Copping shares, was also a major factor."
During an April appearance in Los Angeles, Copping spoke of the importance of the celebrity dressing. But he wasn't sold on the prospect of the see-now-buy-now runway issue. "All of these are interesting things to debate, but it has to be right for the house. It's a difficult thing to put into work logistically, and probably far easier for the really big structures like fast fashion or companies with a huge network of stores, which is why I guess Burberry was interested in doing it."
Having said this, it was a huge pleasure and experience to work and assist Peter Copping at his Runway show last September within my time at Oscar.
Majority Source: WWD