Commended for his expertise and passion in footwear, Paul Andrew is the newest face of Atelier Swarovski, selected as an emerging talent to collaborate on a collection in commemoration of the crystal house's 10th year anniversary. Paul Andrew's relentless curiosity in developing cutting-edge style led to a contemporary collection featuring two inspired lines for his first foray into jewelry design. 'Domino', a series of geometric crystal cuts features clear faceted stones encased in luscious ruby and teal lacquer frames across a variety of rings, bracelets, and necklaces. As a more natural display of the element, the six-piece 'Chandelier' line, utilizes wing-shaped, organic crystals sheathed in high-shine silver and gold.
Envisioning a style and sensibility wholly unique to his personality, Paul Andrew's namesake collection is refined, utilizing only the finest materials and craftsmanship. His dexterity to maximize comfort and performance, with a singular, passionate approach to the modern shoe silhouette sets the designer apart from his peers, revealing a deftness currently unexplored in the industry.
Paul Andrew's distinguished creative lens has been recognized and lauded by the industry's finest minds and committees with experience cultivated from such iconic fashion houses as Donna Karan, Alexander McQueen, Calvin Klein, and Narciso Rodriguez. Accolades include the "Accessories Designer of the Year" at the 2013 edition of "Who's on Next?", the 2013 "Launch of the Year" by Fairchild Publications and Footwear News, and the top honors of the 2014 CFDA/Vogue Fashion Fund. In 2016, the designer received the CFDA Swarovski Award for Accessory Design, extending his ability to craft new and inventive creations, as well as the ACE Award for Launch of the Year for his men's collection. Footwear News Achievement Awards supplied the most recent honor with Designer of the Year.
Shop the latest below: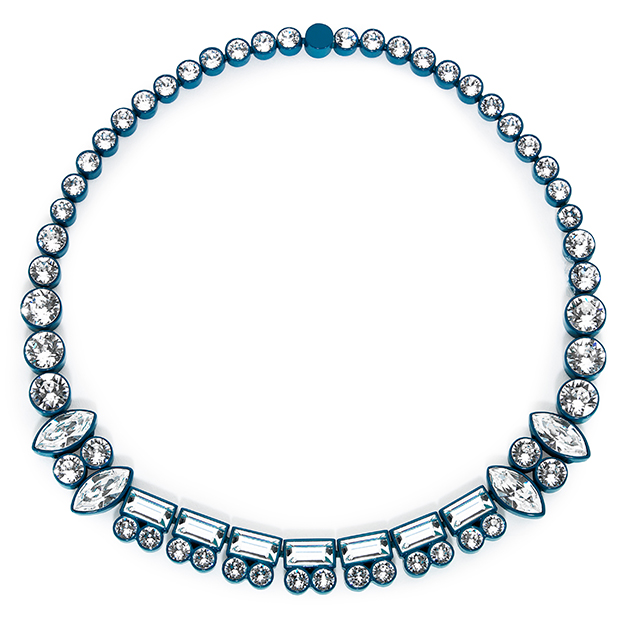 Large Domino Necklace in Teal – www.swarovski.com

Large Domino Bracelet in Teal – www.swarovski.com
Chandelier Drop Pierced Earrings in Silver Night – www.swarovski.com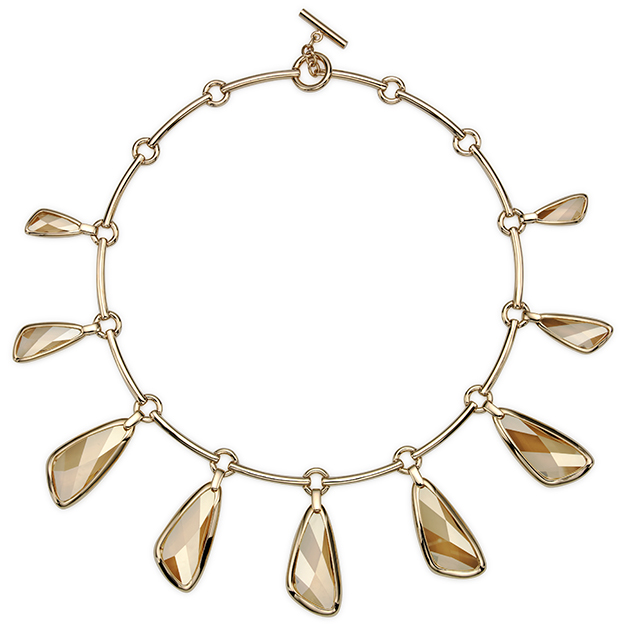 Chandelier Necklace in Golden Shadow –www.swarovski.com