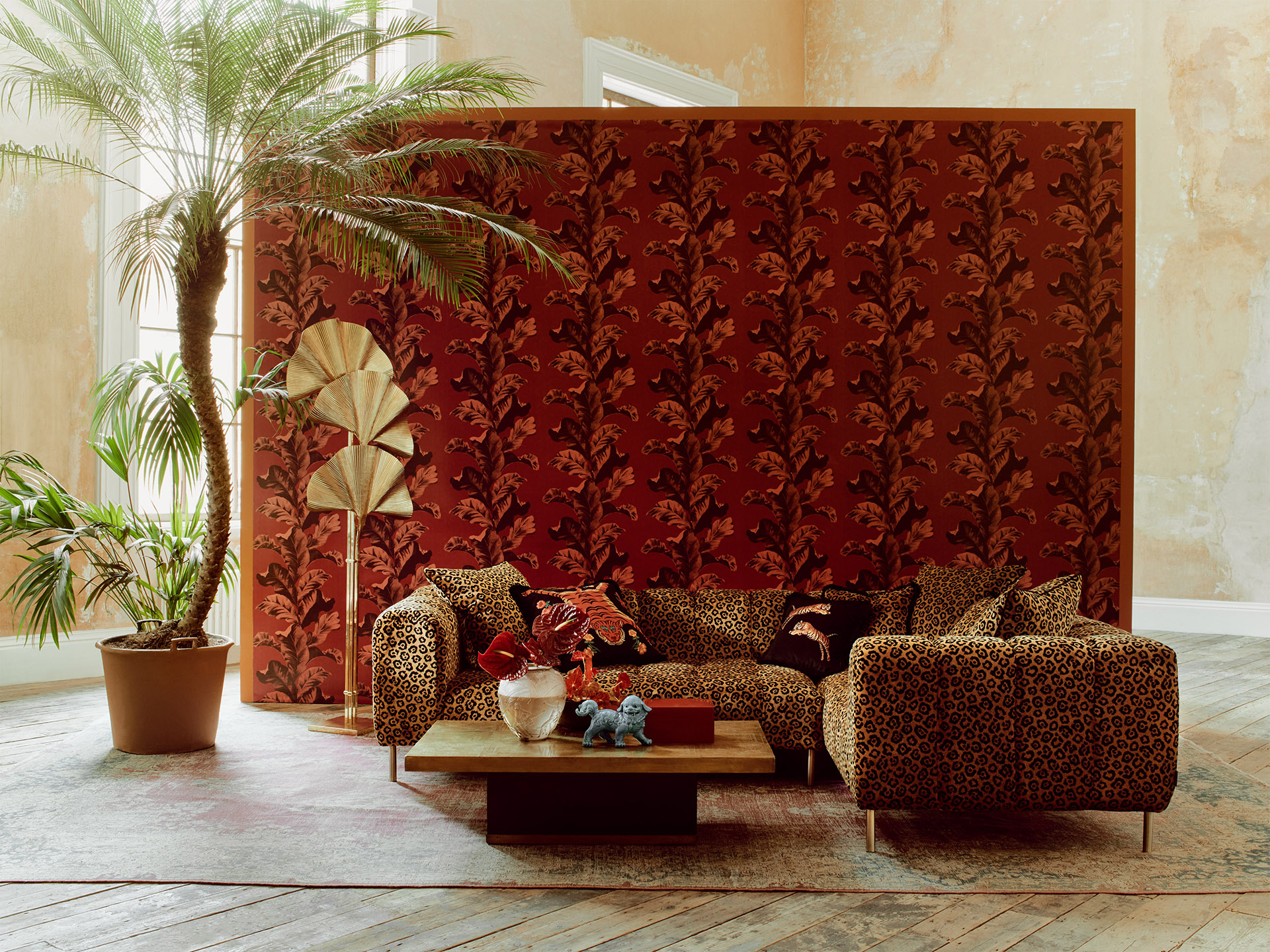 Summer 2021 marks British singer & songwriter Paloma Faith's debut into the world of art & design with the coveted launch of her new interiors label Paloma Home. Designed to elevate the ordinary to the extraordinary with Paloma's creative eye for pattern and play, the exuberant collection will encompass an array of fabrics, wallpapers, soft furnishings, and select upholstered pieces in statement prints.
"Growing up we didn't always have a lot of money, but my mum did always prioritise investing in new cushion covers – and things felt brand new" says Paloma. "That's what I love about Paloma Home, you can have one piece and it changes a room – or you can embrace the whole collection, and it still works."
Born from her love of opulent glamour, retro bohemia and inspired by the renovation of her own kaleidoscopic London townhouse, Paloma Home is the culmination of her lifelong fascination with design and passion for vintage and thrifting. A self-confessed "nester", Paloma recalls her fondness for the 'home' and all its maternal connotations – something the past year has only served to further accentuate.
Shop our favourite pieces below from palomahome.com