ONLY MICHAEL JACKSON COULD INSPIRE THESE CRYSTAL SNEAKERS
Posted on by Cameron Tewson
The Estate of Michael Jackson together with Giuseppe Zanotti launches a tribute to Michael Jackson, a limited-edition sneaker available in selected stores from mid-October.
The Italian shoe-house have made 2,000 exclusive sneakers, available in three different colours: black, white and silver, and will feature Swarovski crystals on the fasteners and Jackson's name engraved on the buckle. The word "Tribute" is detailed in red Swarovski crystals on the right sole.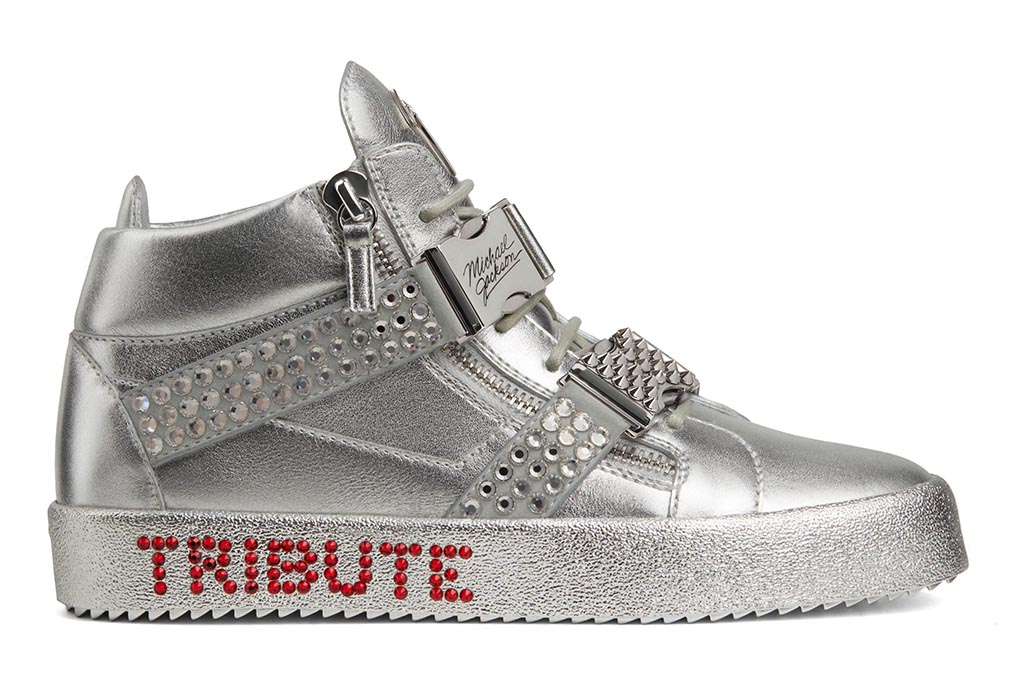 Filled with 120 black diamonds and approximately 55 rubies the "Number One" sneaker is up for auction to benefit the Elizabeth Taylor AIDS Foundation. It is expected to bring a minimum of $30,000-$50,000 at auction, with the final bidding for the shoe taking place, as part of Julien's Auctions Icons & Idols Auction, live at the Hard Rock Café in New York on Nov. 9-10.